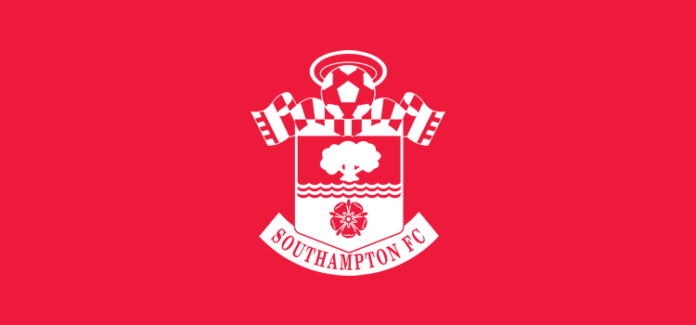 Welcome back to 'Southampton's Black Box': a story focused on the organised success of the club known for their over-achievement. As the title implies, the save will be highlighting and representing the recruitment strategy by Southampton. I will be compiling a large database of players in the game to assist me in my FM17 successes, as well as your own. Enjoy!
Last time we left off, I completed some big transfers at St. Mary's, including a club-record fee for one Jaïro Riedewald. Let's get right into it: How did we perform up until the end of January?
Premier League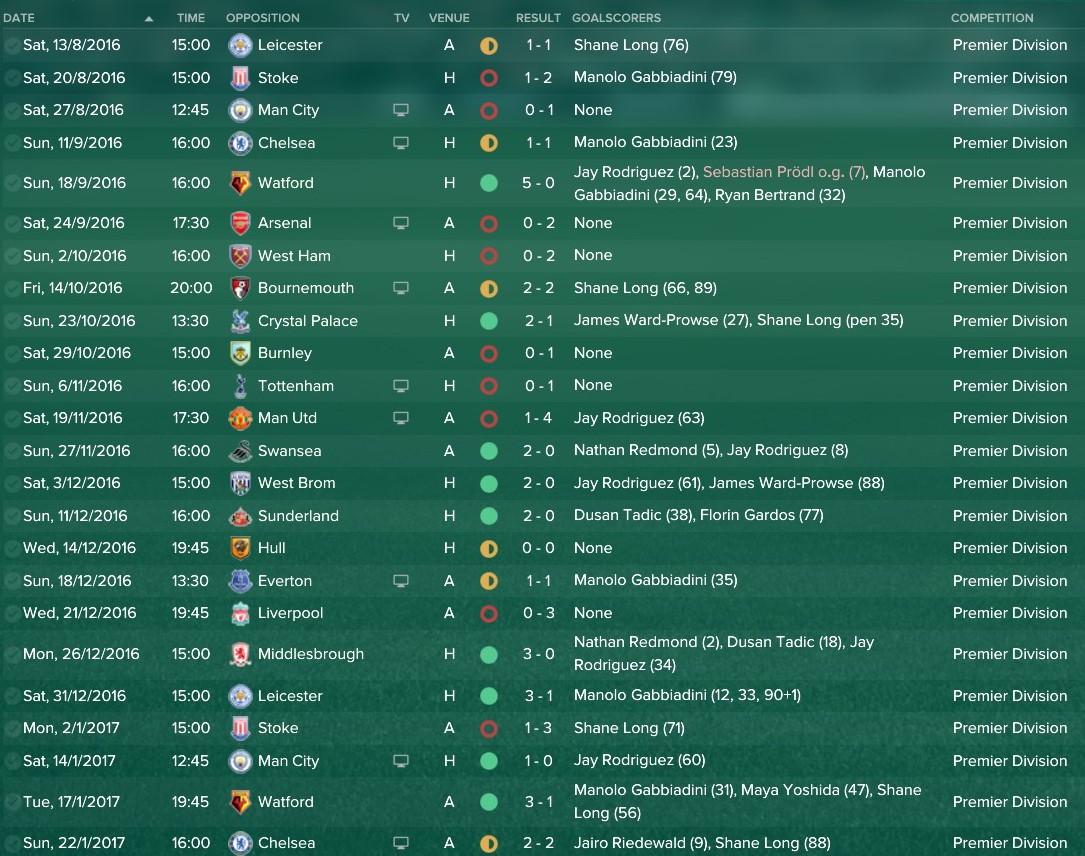 Southampton didn't have the best start to things in the 2016/2017 season. Only winning twice until deep into November ensured a pretty low league position, but our schedule lightened up a bit and we went on to only lose two more matches after that. Some of the big highlights are winning against Manchester City in January and going undefeated against Chelsea. We need to ensure our performances stay strong as we move into February and beyond.
As you can see, we fell all the way down to dead last in Week 4, but managed to rebound up to 10th by the end of January. It wasn't without its pressures though, as the board demanded I show signs of improvement when we were still in the relegation zone coming into November. Luckily, the boys started performing well and the owner restored her confidence in me by the time Christmas came around.
Europa League

I didn't come into the Europa League with much expectation. With that in the back of our minds, we can see that the players didn't feel the same way. A perfect group stage bar the meaningless away loss against Zenit on the final day put us through at the top of the group. Find out whom we drew in the Round of 32 in the next update.
EFL Cup
The board has not, nor have I, placed a large importance on the League Cup. However, I would've hoped that a 3-0 exit against Premier League rivals wouldn't be on the cards. Oh well; I gave many youngsters a chance and they failed to impress.
FA Cup
Or did they? A majority of the starters in my FA Cup lineups were youth players, including the magnificent Callum Slattery, Yann Valery, and Jake Vokins. After running through lower league Cambridge and Oxford United, we can look forward to a meeting with Leeds United (who won their tie against Reading). I'm going to keep playing a majority rotated side in the Cup. My philosophy is 'If they got you this far, keep giving the kids a chance!'
Winter Transfers
If you'll remember our last update, I didn't sell one player. Times are a changing on England's South Coast.

The sale of Ryan Bertrand to Manchester City for a potential €37 million is a great deal for us. Not only do we gain some crucial funds for our transfer expenditures, but the door is now open for Matthew Targett to be a first team player. Throughout the season, Targett has consistently outperformed Bertrand in all competitions, especially the Premier League. I talk a lot about the black box and using it to replace players, but it's quite refreshing to simply have a replacement ready-made in the squad.
Young striker Ryan Seager joins Oxford on loan to gain some first team football, and high potential keeper Harry Lewis moved to our new affiliates Burton Albion in the Championship to hopefully garner some awesome high-level experience. Work permit-escapist Nathan finally found himself a temporary home in Spain at one of our other affiliates, Rayo. He isn't a key player there, but at least he'll be able to play some football finally.
With only a 16-year-old Vokins to back him up (albeit an awesome 16-year-old), Targett needs someone to help him with left-back duties. I had been looking at Dortmund exile Park Joo Ho, but fellow Bundesliga outcast Dennis Aogo proved to be the better option. At only €400k and just over €30k per week, Aogo is a great backup defender: good physicals and attacking ability, and is only just about to turn 30. I hope he'll be the signing that will allow me to nurture Vokins into the position without surpassing Aogo's ability too quickly.
Finally, Joe Rankin-Costello and Regan Slater joined up with Southampton's youth squads for €950k (Blackburn Rovers) and €200k (Sheffield United), respectively. Rankin-Costello is an extremely versatile 17-year-old who could slot into our midfield within a few seasons. Slater is more one-dimensional but is also another centre-mid with good potential. I didn't have much need to bring in any youngsters to supplement our own youth, but I think these two Englishmen will add a bite to our Under-23 squad.
Going Forward
It was a big scare to be bottom of the league early on in the season, but I'm fairly comfortable now that we're sitting mid-table at the end of January. The one possible positive from our slow start to the season is that only a few of our players were sought after by bigger clubs. If there was any big star I'd be okay with selling, it was Bertrand. Our main core of players is still intact and there are youngsters aplenty barking at the heels of any first team player who slips up.
The black box showed its worth when I was easily able to replace Bertrand with Targett and new signing Aogo, which gives me confidence that I can sell more players in the future without too much worry. Now, let's push on in the second half and finish strong!