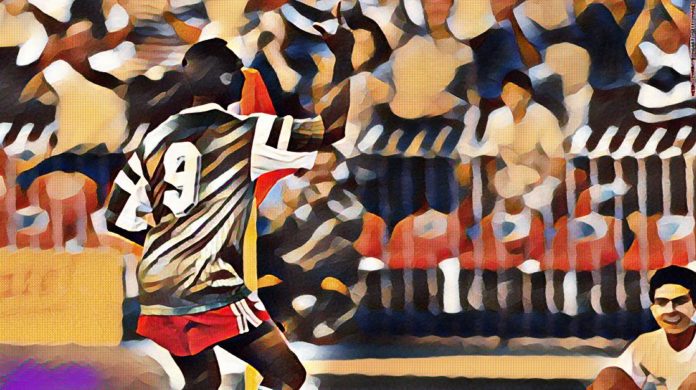 Welcome back folks, welcome back. You've got to love having all day Saturday to progress through a season, haven't you?
I managed to motor through 14 fixtures yesterday and, on the whole, it was a good day. In a moment you'll find out whether it being a good day includes getting the better or Warri Wolves in the second leg and whether we've made much league progress.
Let's cut to the Champions League chase, shall we? We drew the first leg in Nigeria 0-0 meaning it was all to play for back at the Stade Omnisports Ahmadou Ahidjo. Again, they were clear favourites with the bookmakers but I could count on one hand the amount of times Tonnerre have been odds on to win in Mark Monroe's time as gaffer.
We went in without the suspended skipper, Ilouga. But, we started the game superbly. We passed the ball well, we defended well and it was all Thundercats. Tchuenté, as he does regularly, scored the important first goal just after the half-hour and we cruised. Franky Awono got the second before Marcy got a third to see us into the group stages!

Shit just got real. We've been grouped with the current holders of the title in Asante, a multi-Champions-League-title-holding Mazembe and the current Tunisian champions.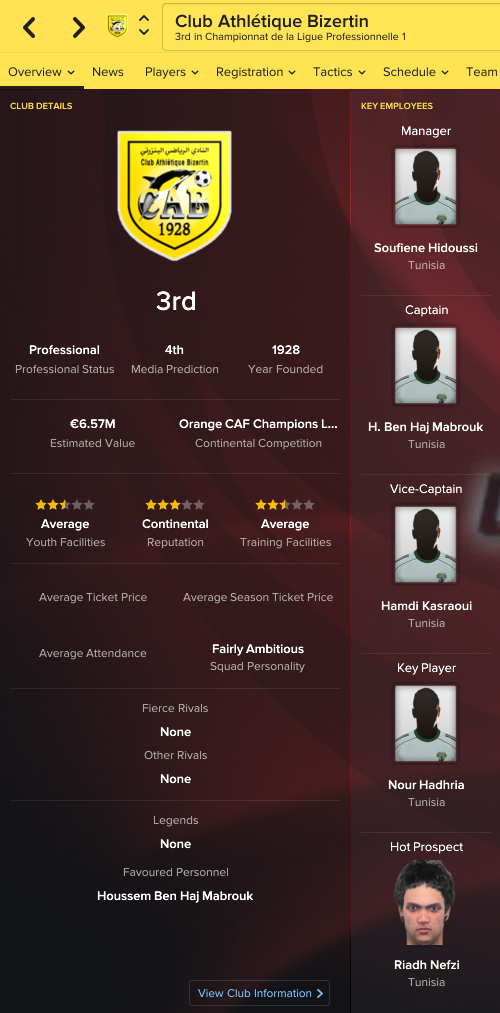 Still, there's a bit of cash in it for us!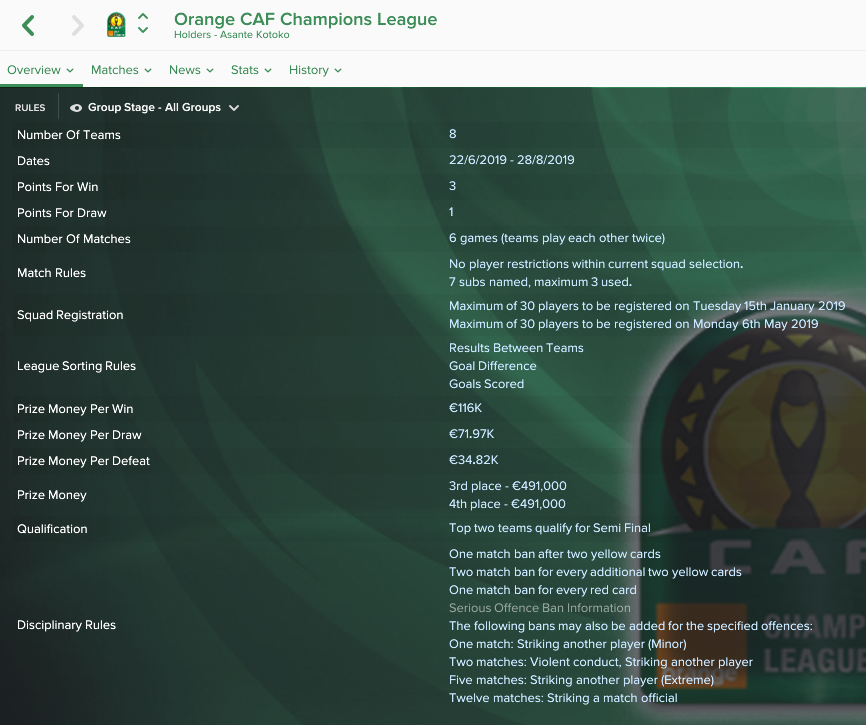 A couple of wins would go down well, and either way we are walking away with over €500k for taking part. God knows what happens if we get through! Realistically, who knows if that is possible.

That there is the 14 games played yesterday. Many high points, but the 1-0 defeat at Racing Bafoussam when I played a second string side and the 1-0 defeat at home to Cosmos straight after the Warri Wolves game slowed our progress. Then, we had Coton Sports right where we wanted them – dominating them at 1-0. However, Fréjus had other ideas and went right through the back of their guy getting a straight red and leaving us in a tight spot. Coton hammered three past us, and I feel that could have been a watershed moment in our hopes of winning the title this year.
All that means the table looks like this.
Those three games in hand should see us glide into second place and presuming we pick up nine points in those matches we will be three points behind Coton.
The mid-season transfer window provided some activity.
Hey Jude is an experienced left midfielder and, more importantly, left footed. I brought him in as I feel we are better with a left footer out there rather than Awono cutting in. In his six games he notched two goals and an average rating of 7.68. Then he broke his foot. Yay. That's probably his Tonnerre career over.
Ngongang is 6ft 4 and solid as a rock. I've monitored him for a year and finally he agreed to come and play centre midfield for me. He'll be pushing Boris Ilouga hard for his shirt.
Yvan Ekané is a 5ft 11 centre back that I am training, and playing, as a right back. I think he will be excellent out there as he has the attributes to get forward, but is a much better defender than Wam.
Finally, Dipita is a complete panic buy as he is a young left midfielder with a left foot. If he impresses in the U21 side he will get called in.
The U21 side sit third in their group, having stumbled slightly – mainly due to a few players moving on.
Mbia was the U21 left back, not that you would expect that to upset the side too much. Fops wanted out, and I was happy with the price. Fops was playing for the U21 side from time to time, but him going means the U21 striker Garba is now sitting on the first team bench, meaning he is missing a few U21 games. Finally, Isi leaving means, again, an U21 centre back is now on the bench and not playing every U21 match. The more I type that, it sounds like excuses.
The U18 side also sit third, but have games in hand so I would expect them to push on.
So, the next stint is massive from a league and Africa perspective. I'd expect to crack through a chunk of these today.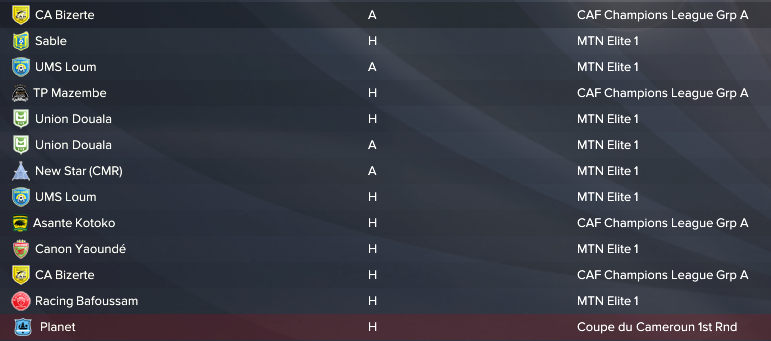 By the end of that little run I think Mark Monroe will know whether he has cracked the Champions League group and whether Tonnerre can qualify for it all again next season. Hell, it would be nice to have a Coupe de Cameroun run as well.
What else has happened? Marcy and Sohna have become the first two players to get to 100 games for me, which is cool. Financially we are in fine shape, though my new contract has been put on hold as they refused to do the next bit on the youth coaching. I can't see them letting me go though, which might be famous last words.
In a fortnight (in-game) Cameroon play Mexico, which will be massive test for us on the international stage.
It's all going on, and I am loving it.
#LeTKC