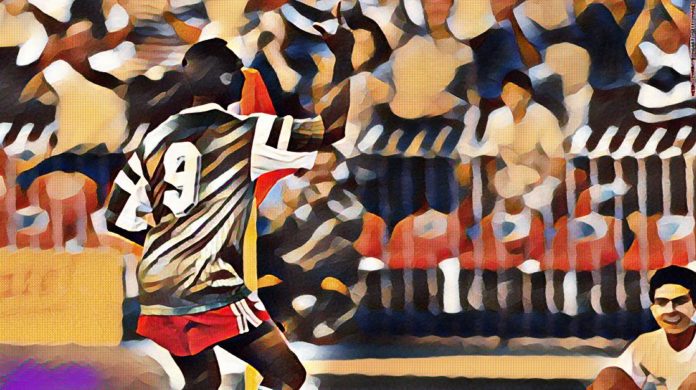 Things move fast in football, we know this. One day you are in a job, the next day you are not. Then sometimes, you get a job offer completely out of the blue.
And that's what my adopted homeland did to me.
After much deliberation, and some research into what I had available to me I accepted it for a couple of reasons.
I had to leave my Croatia international management save when I was on FM15 (part of my Wolves, Independiente, Boca Jrs, Lazio journey) because FM16 was launched and I've not been back to international management since
It feels right, to try and rebuild Cameroon as a footballing power in Africa, in the name of Roger Milla. Cameroon have not won the AFCON since 2002.
Of course, the risk is I will hate it and it will kill the save. But I am confident it won't.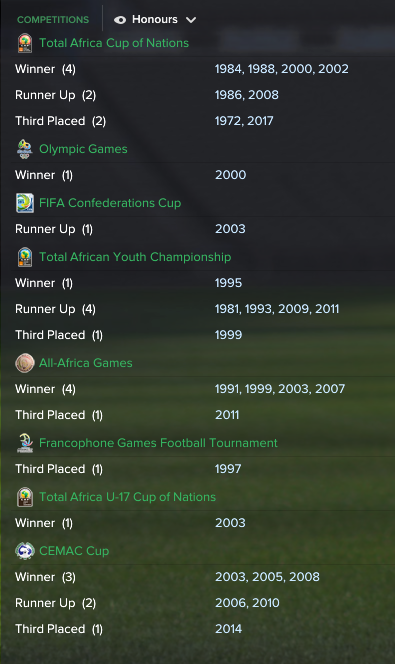 That is a proud history.
I need to build a team to take them back to that glory period of 1990 – 2003.

This is the campaign that got the previous guy booted out. How dull must those matches have been?
Anyway, I've promoted Geremi to be my assistant and we are picking through this kind of squad to see what we can do for the Senegal game.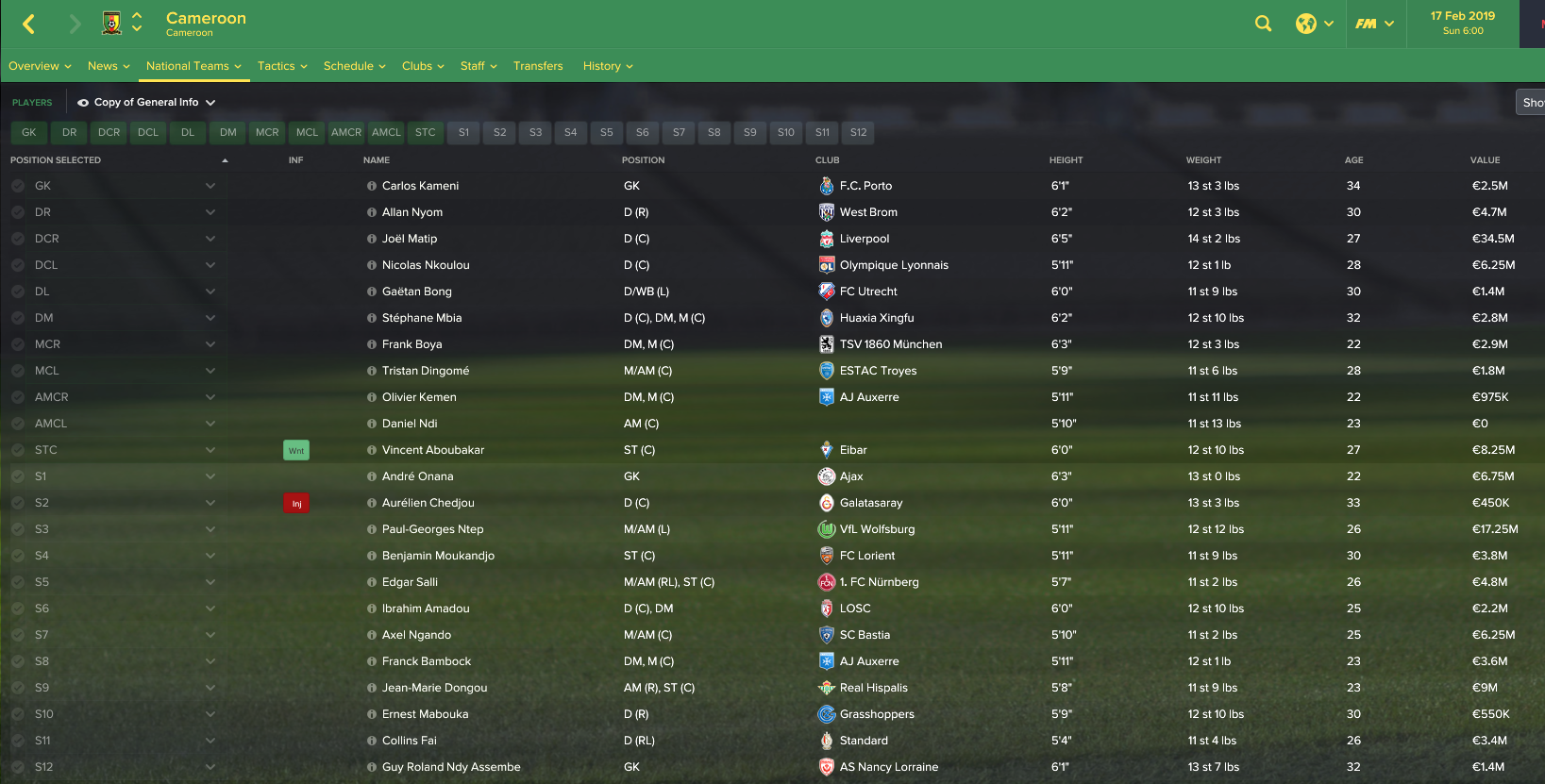 Don't get me wrong, we have a bit of talent in there. Abou up top, Kameni in nets, M'bia in midfield. They'll love my 4141 system I am sure.
Since getting the gig I've lined up friendlies against the USA in the next international break and Brazil later in the year. I'm also scouting every single player who was given to me in the National Pool and being ruthless. After that, I will scout every player eligible for Cameroon to see what was missed previously. Other than that, not much more I can do until the friendly matches. I think I name my first squad soon, but it won't differ greatly from above.
More importantly, how have we started the season at Tonnerre? Just the small matter of the Champions League Prelims to update you on.
Sony Elá Nguema were seen off 9-0 over the two legs, so the job was very much done. We were pretty good, but I get the feeling they weren't up to much. Our reward is a far tougher game with Libya's Al-Ittihad which is my first game tonight.
In the league we have won three and lost once, to Coton Sports and we were fucking terrible in that match. We improve in the second half, but it was too late by then.
We sit 7th with two games in hand, but it is far too soon to really know how we will do. I'd like to qualify for Africa again, obviously but other teams have spent a lot of cash and we haven't.
In terms of starting XI, we have the new lad in goal who is top notch – three clean sheets in four games for Francky. Awono has taken over the left midfield berth for now and Frejús is partnering Obama in the middle of the defence. I think we look better for these changes all in all.
Quite a short update really as a lot of time was spent sorting the Cameroon stuff – next time we speak we'll know our Champions League fate and will have made more league progress.
Until then!
#LeTKC