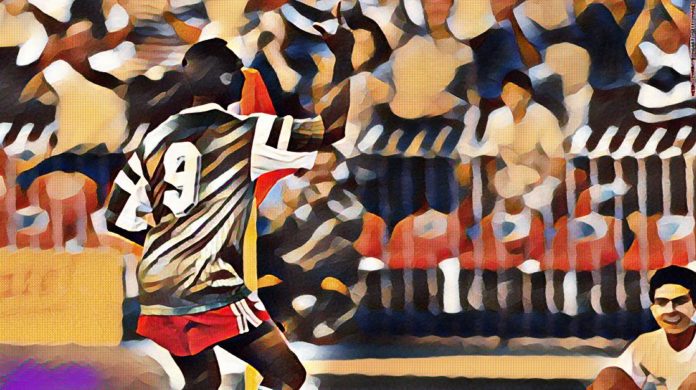 Well, this feels a little bit familiar. Last night's session ended in the same fashion as the night before, a grotty 1-0 defeat in a game we should have won. OK, this time it was to the current league champions Coton Sports, but we still should and could have got something out of the game.
In fact, last night's session was a bit meh in general. We won the two friendly matches 10-0 and 5-0 before returning to league action with a 3-0 win over Botafogo. We needed an incredibly late goal to nick a point against Panthére and then we had the craziest 0-0 draw with Dragon de Yaounde, currently bottom of the pile. We had something like 35 shots on goal, 13 on target, 7 hitting the post and failed to score. They, in return, didn't trouble our goal once, even from distance. It was certainly a missed opportunity. And then we lost to Coton Sports.
So that leaves us a miserable 8th after ten games. Granted, a few wins and we will shoot us right up to the top end again but I did hope to be better placed by now.
Marcy is struggling to find the goalscoring form he showed last season, but everyone is still averaging above 7. This tells me that, typically, we are over-performing still so maybe I should be a little more patient.
Ondo is concerning me still, we had a chat about his recent form (still above 7, but inconsistent) and he didn't agree with me. For that, he has been benched.
The U21's are top of their league, the U18's sit third which shows that we are definitely doing the right things as a club in general.
I have to admit, this is a bit of a nothing update – there isn't much to say so I shall leave it there today.
There will be no update tomorrow (I don't think) as we are off to Madrid to collect three puppies….
#LeTKC