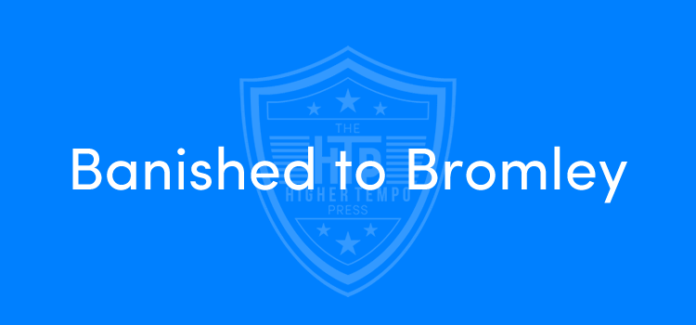 Now into March and if you read part 12 what you'd know is a crucial month for me now, after other systems failing to work I've gone for a 4-4-1-1 to line up against Boreham Wood who sit in 11th, hopefully something goes right.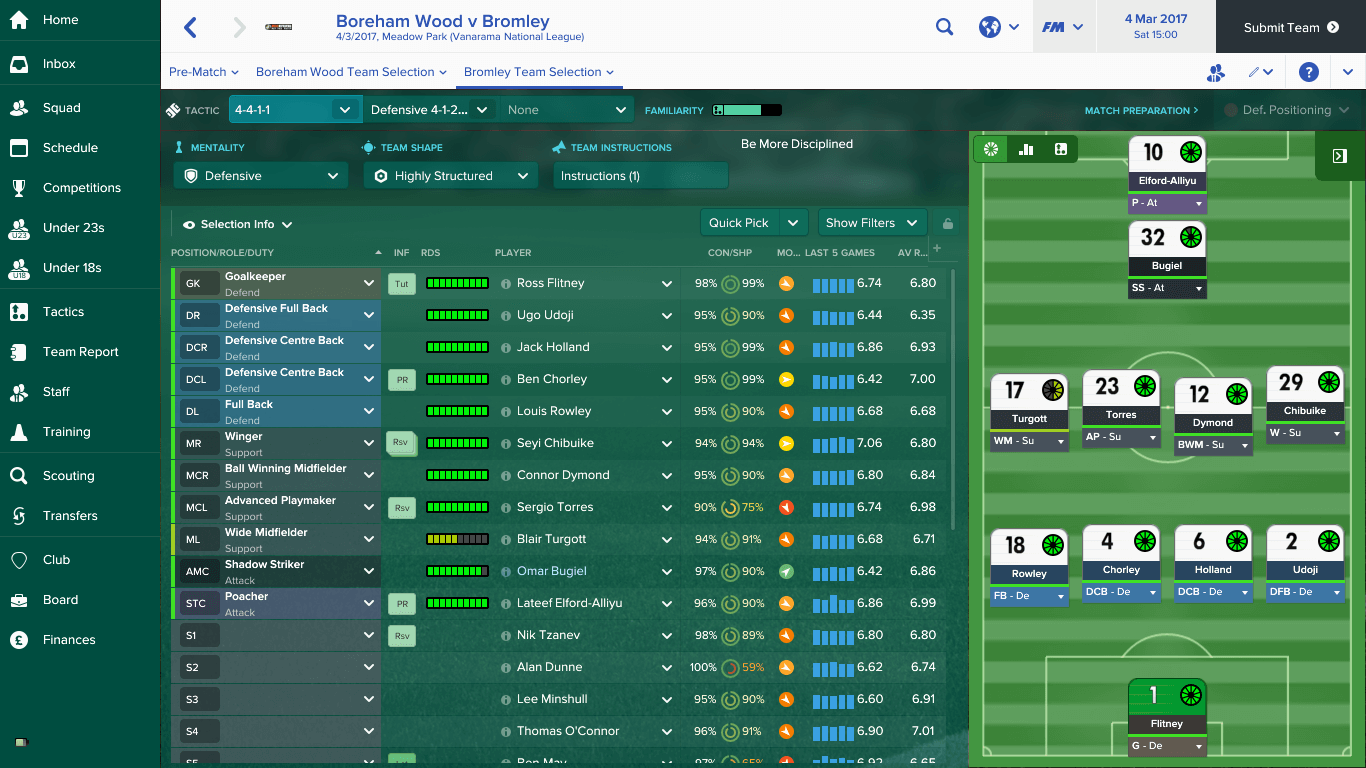 Thankfully Sergio Torres' emergence back into the starting 11 was accompanied with a goal after 25 minutes, a free kick from just outside the box which arrowed into the top corner. But of course the lead didn't last after two quick breaks saw Heardman make it 2-1 to Boreham Wood before a 30 yard effort was fired past Flitney. Elford-Alliyu did manage to pull a goal back but it wasn't enough as we lost yet again 3-2.
After the Boreham Wood game things started to look positive but not as positive as I'd like. In the next game against North Ferribly, going back to basics helped improved the way the team played but yet again a late goal saw us defeated. The losing streak was finally put to an end with a draw away to York. Having led for the majority of the game I was left frustrated again as the equaliser came in the dying moments of the game. We were then thrashed 4-1 by Dover before I finally got another win against Chester which saw Lateef Elford-Alliyu score his 17th goal of the season.
But as you can probably guess by now, that wasn't enough to keep me in a job which sadly concludes this series as I'm not looking to do a journeyman save at the moment. Thanks if you've read all the episodes in this series, hopefully I'm more successful in my next series. Before that though I'll be writing about a few things I learned from this save, see you then.