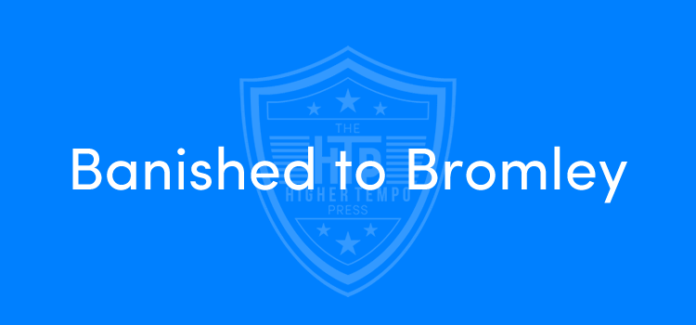 So, with a week gone the squad hopefully have had enough time to adapt to the new 3-1-4-2 formation, well it's time to see against Southport. Unfortunately though we weren't able to turn our form around as we lost 1-0. On the ball we seemed to be in control more than we have recently but we were done with a long ball which somehow the back 3 couldn't deal with. But looking forward hopefully that issue gets ironed out as we finally dropped down to 15th.
I was then in for a shock the next day as I was called into chairman Jerry Dolke's office to discuss the recent form. With my job security insecure this meeting definitely increased my heart rate but luckily I escaped still employed, telling Dolke 'we were just unlucky' which he agreed with.
It was only a day later and I was called in for another meeting with Dolke, this time regarding the squad harmony. With things taking a turn after that David Martin conversation it was made known that my job was definitely on the line if I couldn't boost the squad morale soon. First item on the agenda was to get Martin back into the starting 11.
In the time between our next match at home to Torquay there was a sacking, luckily it wasn't me but my 'so called enemy' Paul Doswell from Sutton United. But only 4 minutes into the game we had yet another setback as top scorer Elford-Alliyu was forced off with a head injury, being replaced by Ben May. After a balanced first half we were then struck with another setback as Ben Chorley scored an own goal to put Torquay ahead. The game then went from bad to worse as substitute striker May was also forced off because of injury, but having already made 3 subs the rest of the game was played with 10 men. And of course we conceded a second.
On a positive note though my record signing of the season Sergio Torres was passed fit along with Elford-Alliyu for the next game against 8th placed Tranmere. But yet again we were first to concede, this time from a corner. We did manage to get a goal back through Bugiel but it was scrapped for offside. It was then another set piece that undid us as a long free kick was headed past Flitney before adding a third… the job centre gets even closer.
After the game I decided to hold another team meeting to try and get the players focused on turning things around. Luckily the meeting saw a reserve in the overall morale with the majority becoming happy afterwards but whether that'll help on the pitch we'll see against Solihull Moors. This game would be a perfect time to get back to winning ways as it was being televised.
The game got off to a great start as we finally opened the scoring in a game for god knows how long. Elford-Alliyu bagged his 13th goal of the season after latching onto a driven pass into the striker from Bugiel. Elford-Alliyu then doubled the lead after rounding the keeper but two quick-fire goals from Solihull made it 2-2 at half time. But yet again we took another L as Solihull broke on us to score in the dying moments of the game. Somehow we remain in 15th. This was followed by yet another loss against Aldershot.
Trying to switch things up I went back to the 4-1-2-3 formation to try and set things straight. But in the lead up to the next game against Braintree I was informed that the man behind the drop in morale, David Martin picked up a 2 month injury, I wonder what this does now. First off this saw youth player Seyi Chibuike come into the side to fill the void but that didn't really go well as we ended February with another loss, pushing us down to 17th.
The defeat was met with another expected board meeting which ended like this: