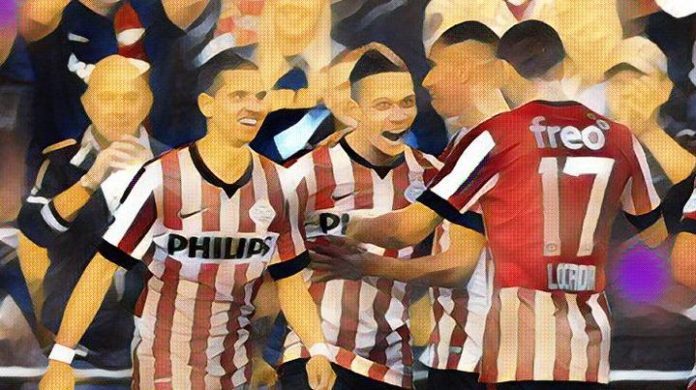 Profile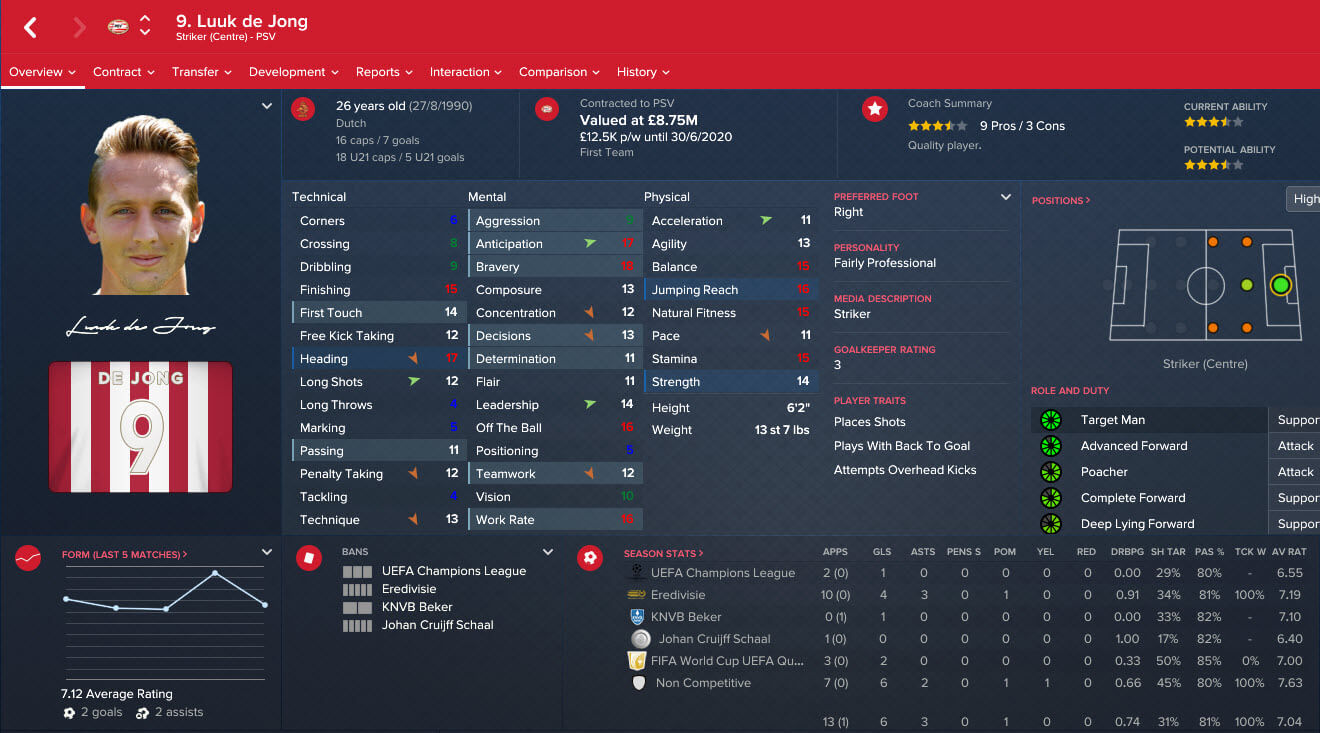 Luuk de Jong signed for PSV in 2014/15 for £4.4m from Gladbach. The 26-year-old front man has 7 goals in 16 appearances for the Dutch national team and joint with Davy Propper leads the scoring for PSV this year with 6 goals.
De Jong's technical strengths are in the obvious areas of Finishing and Heading with an honourable mention for Technique. Mentally his Anticipation, Bravery, Off The Ball and Work Rate are all very important for his role in leading the line for PSV. Physically de Jong is very capable, his Balance, Jumping Reach, Natural Fitness and Stamina all stand out to show he is a very athletic competitor at his height of 6'2".
Luuk's player traits display varying styles of front man, he has the strength to pull off Plays With Back To Goal and with his Finishing and Technique it is no surprise to see Places Shots and Attempts Overhead Kicks in there too.
Performance
Having bagged 6 goals in his 14 appearances for PSV, de Jong also has 2 in 3 for the national team this season. An impressive 44 headers won in 10 Eredivisie matches shows the presence de Jong has up front.
De Jong manages 81% pass completion but his shot accuracy has been quite poor with only 34% of his shots on target. De Jong does draw a lot of attention from the opposition being fouled 2.24 times per 90 minutes. His movement shows his Work Rate and Teamwork with 12.2 km covered in a 90 minute period.

Focus match
There can be nowhere else to look for De Jong than at the Go Ahead Eagles match in which he bagged himself a hat-trick and a rating of 9.6 for his efforts.
De Jong's goals show him as a predator in the box but his heat and touch map shows a player that offers so much more alongside the goals.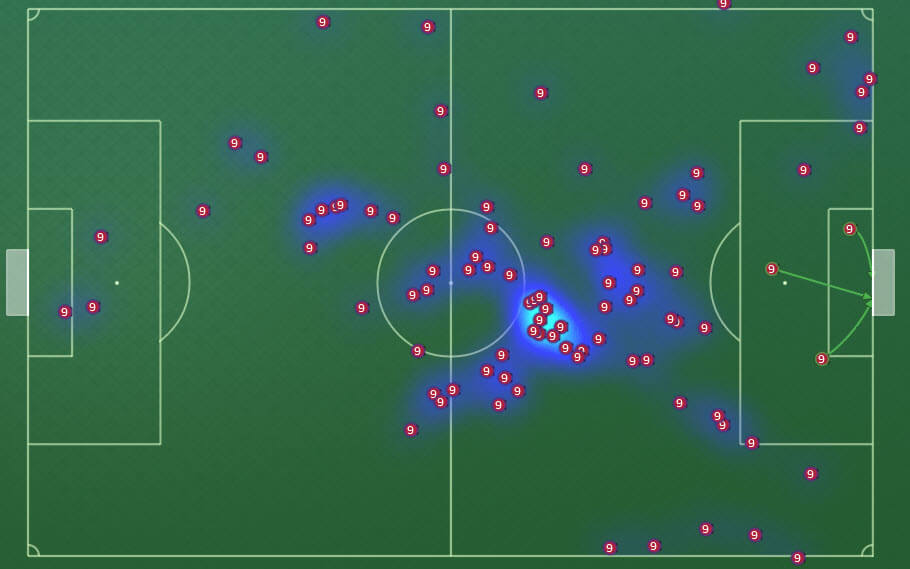 Plans for development
De Jong is fairly well developed as a striker, although his shot accuracy remains a concern. Two potential areas to address this issue would be to look at his First Touch of 14 and Composure of 13. Perhaps improvement in these areas would give De Jong a better set up to take shots on and ensure he registers more efforts on target.
Potential replacement
One of Luuk de Jong's competitors for his shirt is 22-year-old Jurgen Locadia. The young Dutch striker has an ever so slight advantage in height and seems to be very adept at Dribbling with decent Acceleration, Agility, Balance and Pace to accompany this.