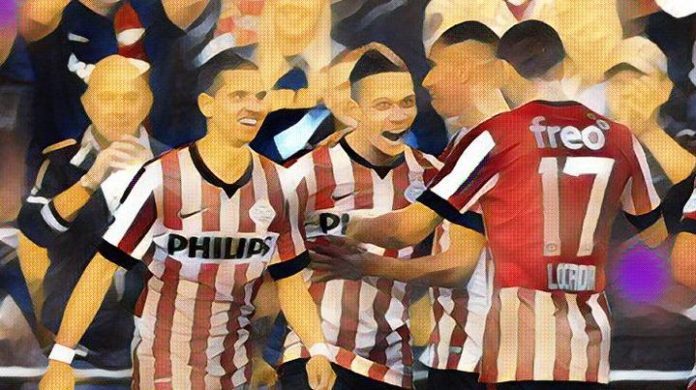 I love cliches. I love football. And in the spirit of the man who invented battered Mars Bars, I believe that only good can come by combining two things that you love. It's often said that you should never rest on your laurels which is precisely why I'm taking this time to assess what we've done so far.
Johan Cruijff Schaal
It was our first competitive game so there's not much to take from this. I'm not just saying this because we lost…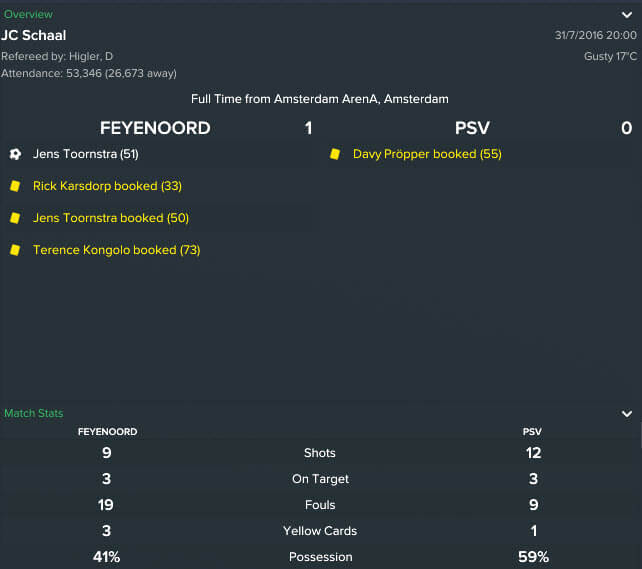 KNVB Beker
Just the one round played here so far so, again, not much to take away from this. We will feel that the result here should have been more dominant but we take the mentality that a win is a win (did I mention how much I love cliches?)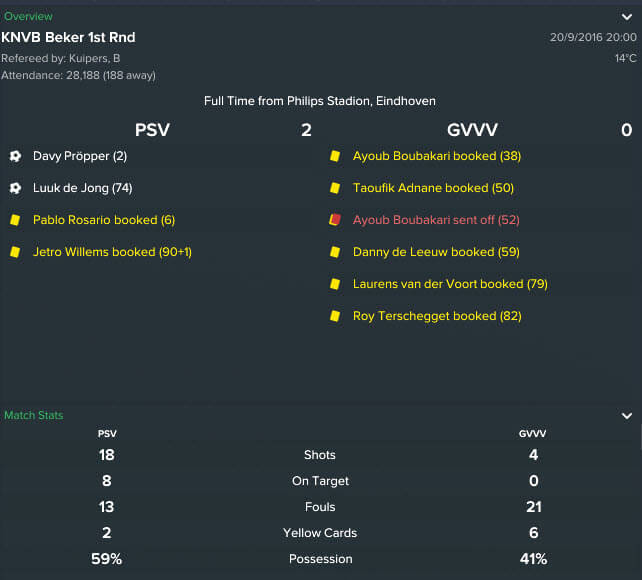 Champions League
Two games played. I was satisfied with the opening result against Celtic but the away defeat to Napoli was embarrassing with how impotent we seemed to be. There is work to be done to show we can compete against the stronger teams.

Eredivisie
When I came up with the title for this series, I didn't really anticipate us playing true to the name! Two or three results aside we really haven't awed anyone. It's hard to be critical when you're sitting at the top of the pile but if we don't address the issues then we may well end up tumbling.

Performance
We're dominating possession in games, the stats show that we top the league for possession with an average of 58.6%, we're also the third top goalscorers with 19 goals in 10 games – helped by the anomalies of the Go Ahead and Twente matches. We've got the highest pass completion with 85%, the least conceded with 5 and the most clean sheets with 6.
So what's the problem?
Stats only provide half of the story. Watching the games I'm concerned that we aren't dominant enough. You only need to look back at our individual match stats to see that we don't really create enough chances.
Tactics
A change is required. To see our initial set up I'll refer you back to my introductory post. I'm now suggesting a change to something to add a bit more flair to our play. We'll implement a 4-1-4-1DM system.
It might seem counter productive to drop back to what appears to be a more defensive shape, however, it's something I've trialled elsewhere and has led to some very exciting football.
The general idea is simple. Defensively we have a shield in the DM position, and in attack we have three from midfield pressing forward to give us options.
We'll play out of defence to avoid losing possession with searching passes, in aid of this the full backs will be instructed to play fewer risky passes, instead looking for the sensible pass to the winger or the Deep Lying Playmaker.
The full backs will be instructed to close down more, we want them to engage the opposition wingers when they enter their territory. In contrast, the Central Defenders will be asked to close down less in order to maintain their defensive positions, the Deep Lying Playmaker should be able to patrol the area directly in front of the defence.
Opposition instructions will, as always, be assessed on a match to match basis. In the absence of any direct threat, we'll impose closing down instructions on the opposing AM and Forward strata.
Looking ahead
We'll see how our plans progress and assess things again in December just before the squad head off on their winter break.
In the next few day, I'll be looking closely at four of our high profile players to see how they've performed as individuals over the opening period of the season.