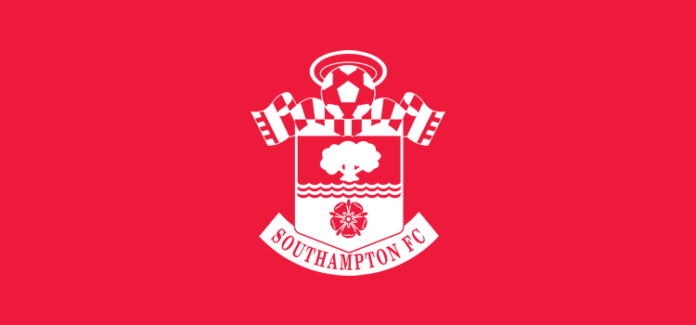 Welcome back to 'Southampton's Black Box': a story focused on the organized success of the club known for their over achievement. As the title implies, the save will be highlighting and representing the recruitment strategy by Southampton. I will be compiling a large database of players in the game to assist me in my FM17 successes, as well as your own. Enjoy!
I laid out the plans for my save in Part 1, and now I will talk a little about the Box itself. I will be compiling names, statistics, attributes, and more into my own black box. Thankfully, Football Manager makes this easier than it seems with its detailed performance reports, attributes, and shortlist. If any player at the club looks to be on the way out, I'll have a number of possible replacements in line.
Recruitment Strategy
Without going into too much detail about my tactics (these will be covered in the next piece), I am using versions of a 4-3-3 for the most part. I will mainly employ either a defensive midfielder and two center-mids, or an attacking midfielder and two center-mids, and wingers high up the pitch. So, what am I looking for in my players?
Goalkeeper
I'm pretty spoiled to have Fraser Forster as my keeper. 28-years-old, a model professional, and 6'7", he's basically the perfect keeper. In my opinion, the keeper is very underrated in the footballing world. They usually come cheap but are often crucial to the squad's defending. I want keepers who can communicate effectively with their teammates, organizing the defense to my liking. Obviously, the necessary goalkeeping attributes must be there, and I'm not too worried about him being a sweeper-keeper or having good passing attributes as my back line won't be too high up the pitch and I'm employing a ball-playing defender to pass it out from the back.
When looking at player statistics, I won't worry myself too much with goals conceded. This doesn't often have a strong correlation to goalkeeping ability, more so with defensive strength of the system the keeper plays in. Save percentage, however, is a more telling sign of a goalkeeper's shot-stopping ability.
Centre-back
My centre-halves are interesting because as of now one of them is a standard central defender and the other, as mentioned, is a ball-player. The ball-player needs great defending attributes to allow for recovery if he loses the ball. Decision making, passing, acceleration, and the basic defending attributes are all necessary. The central defender must have all of these qualities except for the passing; while I am playing a possession-based tactic, his main duty is stopping goals, not retaining the ball. Let the ball-player worry about that. Statistics on tackling will be prioritized over most when tracking player performances, but aerial duels and passing also factor into how well a defender is performing.
Full-back
In my main tactics, the full-backs are used as wing-backs. For me, this means stamina and work rate are a must-have. Defending attributes take priority over supporting/attacking attributes, but I'm looking to play wide so my ideal fullback would have strong dribbling, crossing, and overall awareness.
Cross completion, tackle success, duels won, and successful dribbles are some of the high-priority statistics I will be searching for in a fullback. I also want to take a look at the minutes played by the player; how many games does he complete? How much distance does he cover? If the fullback seems to constantly be subbed off because of fatigue, he isn't the player for my system.
Defensive Midfielder
This position is interesting because of the different roles I will employ here. If it's just a standard defensive midfielder or even a ball-winning midfielder, the big must-haves are the standard defending attributes, pretty good passing attributes, and overall confidence. If I'm looking at a DM that would play as a playmaker, passing attributes take a higher priority over the defending.
Tackle success, passing percentages, and distance covered all factor into how I view a defensive midfielder. I specifically want to look at the types of passes he is choosing to make; is he passing longer, thus the lower percentage of completion? There's a lot to consider when evaluating a defensive mid.
Central Midfielder (Support/defense-minded)
For center-mids that are used as my more "standard" midfielders (deep-lying playmaker, box-to-box, ball-winning, central midfielder), I need someone who is basically a complete footballer. A great example of this is Pierre-Emile Højbjerg; the young Dane has only four or five attributes less than 10. Strong passing, defending, physical prowess, and mentality is what I'm looking for in the attribute section of a quality, well-rounded midfielder.
Statistics are interesting for a standard CM. It really depends on what system the player is used in currently; a short-passing structure would see his passing percentages inflated and defending stats likely deflated, while a counter-attacking team player would often see the reverse. I guess the big numbers to look for are distance covered and minutes played, as well as some passing and defensive stats.
Central Midfielder (Attack-minded)
This type of midfielder is obviously more focused on bringing the ball towards the attackers and will be put in either the CM position or AMC position. Often an advanced playmaker, I want him to be the visionary of the team. Superb passing, vision, dribbling, ball control, and mental attributes are a must to be a first-teamer.
As you'd expect, I'm looking for passing statistics to evaluate overall performance, with a priority on key passes. Assists are often taken at face-value, but they depend mostly on the quality of finishing, not pass. I've come to learn not to trust them as much as something like passing percentage and key passes.
Winger
The wing players are the driving force of the flanks. They must be fast, quick, and technical. Good crossing and dribbling are certainly good, and stamina and passing combine to make my perfect winger. Like assists, crosses often depend on the ability of the player on the end of the pass, but I'll consider cross stats nevertheless. Dribbles past defenders, distance run, and passing are also included in my wing player analysis.
Striker
I have a lot of different striker roles I'm prepared to dispatch in my time at Southampton, but the main requirements no matter what are shooting, aerial ability, and passing. A good finisher with strong composure, jumping, heading, passing, and vision is a near-perfect striker. Throw in some pace, agility, and intelligence and you get my vision of a legendary forward.
Goals for a striker are a little more of a reliable statistic than assists for a playmaker, so goals scored will certainly be included in my player evaluations. Shots on target, shot percentages, aerial duels, and passing will also be things I look for in player analyses.
So, now you know what I'm looking for in my players. If a player doesn't live up to these expectations in the first team or academy, they basically become dispensable. If someone on another team seems to fit these requirements, they become a top target (if needed). These aren't set-in-stone rules, but I don't want players who look good on paper, only to realize they lack the necessary abilities to complete their role successfully.
Next time, I will explore my tactic(s). I am no tactical genius, as most FM'ers aren't, but I've picked up on a thing or two over my years of playing that may be beneficial to you. If you're a tactical guru, I'm looking at you Guido, then you may just enjoy seeing my failures in tactical management anyway. Thanks for reading!