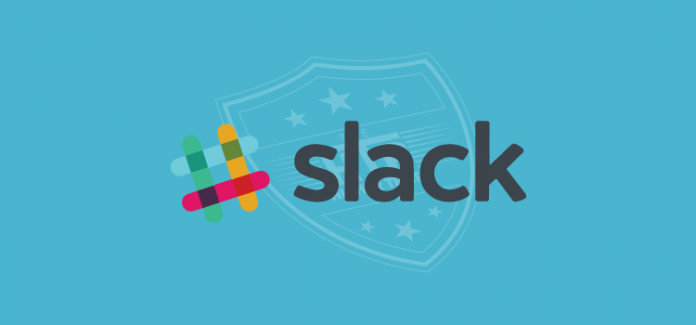 At long last, the wait is over for the next Slack FC update.
This is where it gets a bit exciting, and maybe a bit awkward as some members, some big players (and some not so big clubs) will leave, and some players will stay. And what will this mean for Slack FC manager Emile Heskey and his title aspirations?
We head towards the end of the season in quick fashion, picking up just before the end of the January 2017 transfer window.
January 2017
28th January 2017 – I can't build up any more suspense as you can already see who's the first to leave in the below screenshot…

DONE DEAL – Regista signs for AS Nancy Lorraine (Fee £33,000)
That's right – it's our resident World Cup 1998 love child as French/Brazilian midfielder Regista becomes the first player that has left The Slackers. He had offers from Dijon, Ajaccio, Strasbourg and three other teams before deciding that AS Nancy Lorraine were the best option for him. £33k was paid for his services, and he leaves for the bottom club in Ligue 1. Regista made 26 appearances for Slack FC, scoring 9 goals, with 9 assists and 4 Man of the Match awards.
(Author's note: WHAT THE BLOODY HELL IS HE THINKING!? *starts tantrum*…)
(OK calm down)
Moving swiftly on, we have a league game to contend with. It doesn't look like Slack FC are missing their former playmaker. It's a 3-1 win at home to Slack FC against Margate, and braceface Stuart Reid has another double to add to his collection. Reid's brother is said to be annoyed at his sibling's inability to bring home the match ball.
31st January 2017 – TRANSFER DEADLINE DAY
Firstly – Kinna, D Gear, Barnet, John Goddard, Dale Borthwick, Stuart Reid and Pichichi all made the National League South Team of the Week. A nice way to start the day.
From then on out, the phones and emails were non-stop as agents, managers and players are all tried to get deals done before the clock strikes 11pm. Slack FC have had many big offers for their players, but will they do any last minute business themselves? They already find themselves without one midfielder, but would they lose anyone else?
6am – Big English clubs are starting to pull the trigger for a few players. Marc Bowen is the first to catch the eye – with Wolves, Middlesbrough, Fulham and Crystal Palace all in the for the right back.
Big German clubs are in for German goalkeeper Ben Smith. It is known that his idol is Manuel Neuer, and Bayern have come in for the lad… along with Hoffenheim.
Samo has also attracted attention from Scotland despite not getting as much game time as he'd have liked. Dundee and Partick Thistle are both in for the young centre back.
It's a no-brainer that these three are all gonna leave. The thought of a potential National League South title win and medal, along with working under Emile Heskey, is not enough to keep them at the club. Samo and Smith both get on flights to their home countries, whilst Bowen also takes to the skies in a helicopter.
9am
DONE DEAL – Ben Smith signs for FC Bayern Munich (Fee £29,500)
He's made his dream come true. Ben Smith has joined his boyhood club FC Bayern Munich for a relatively cheap fee of £29.5k. Smith made 34 appearances for Slack FC, conceding 34 goals in all competitions with 9 clean sheets. Not a bad start to his career and an excellent opportunity to develop in Germany.
DONE DEAL – Daniel Gear signs for West Brom (Fee £36,500)
As alluded to in my previous update, it was Daniel Gear that had four clubs after him. Tony Pulis has taken a liking to the young defender, and pulled the trigger to bring him to The Hawthorns. Gear signs for the Baggies on a 2 and a half year deal after making 33 appearances for the Slackers, scoring 1 goal and assisting 1 other. He's been given the number 36 shirt – does that mean we might see him playing Premier League football sooner rather than later? West Brom currently lie in 15th place, four points above the relegation zone.
DONE DEAL – Marc Bowen signs for Crystal Palace (Fee £34,500)
Last season's FA Cup runners-up have now made their move, with Bowen making the move to London. Manager Sam Allardyce is said to be very pleased with this business and is hoping that Bowen could grow into a future England full-back. £34,500 was paid to bring Bowen to Selhurst Park, with Palace enjoying a good season so far in 9th place. Bowen made 28 appearances for the club, only making the 1 assist in the process from right back. He's said to have put his artistic dreams on hold, having just become a professional footballer.
10am – DONE DEAL – Samo signs for Dundee (Fee £38,000)
Crossing the border now, and Samo returns back to his homeland. It's Dundee where Samo will be plying his trade now, as they moved to sign the defender for a nice sum at £38,000, again on a 2 and a half year deal. Samo is said to be delighted to return to Scotland, and it should be a good route for him to get into top flight football quickly! Samo made 11 appearances for the club, picking up a red card during that time.
11am – DONE DEAL – Cosmo signs for Hearts (Fee £39,000)
A surprising deal, but this one leaves Slack FC without any right backs! Cosmo follows Samo back to Scotland, but this time to Scottish side Hearts (who are 8th in the Premiership). Currently, Cosmo is the record transfer sale by Slack FC at £39,000 as fees received reach £200k for the month. Cosmo made 16 appearances for Slack FC, scoring 1 goal.
DONE DEAL – Dale Borthwick signs for Blackburn Rovers (Fee – £37,500)
Another deal out of the blue, and it's Dale Borthwick that has made the move up the divisions in England. Blackburn Rovers have taken the plunge and signed the winger for a nice fee of £37,500. Currently 23rd in the Championship, Rovers fans are said to be praying that the 17-year-old winger can claw them out of the relegation dogfight – a huge task to put on the shoulders of Borthwick!
Despite the huge number of outlays on the final day of January, some good news did filter through…
Heskey is said to be so pleased with a clean sweep of the awards, that he's bought each lad a moped.
Throughout the day, Walter Mazzarri is said to be chasing Stuart Reid, whilst Leicester City manager Ernesto Valverde is after Pichichi. No bids have come through… yet…
DONE DEAL – Ian McLoughlin joins Slack FC (Fee – Free Transfer)
Sorry DrPoods, but Heskey's gone out and signed his second goalkeeper in a season. Ian McLoughlin has signed a 6-month deal to June 2017 to play for the club. The Irish goalkeeper has been without a club since leaving MK Dons in 2015, and is said to be buzzing to be back playing on a regular basis.
DrPoods can't believe it. He storms into Heskey's office and demands to be sent home to Australia. Heskey gives him the killer blow – he's got "faith" in Poods. He should be so lucky, lucky lucky lucky…
February 2017
2nd February 2017 – Ryan Giggs now has a job with Nottingham Forest.
What does that have to do with Slack FC?
Well, he wants to sign Angel Bastardo. You've left it too late now pal!
4th February 2017 – The Slackers progress to the next round of the FA Trophy in a much-changed side from the previous match. A 2-0 win is enough to dispatch Harlow and reach the Fourth Round of the FA Trophy. Danny and Pichichi showing there is life after the first exodus of players, but it's skipper Kinna leading the way with an excellent performance in defence.
A tough tie at home to Tranmere is their reward in the next round.
7th February 2017 – We turn back to the title charge, and it's another great performance from the boys as they start to come of age. The lads extend their unbeaten run to 12 games (which is a new National League South record) as they travel to Dartford and win 2-1. Stuart Reid and Severin Lambiel get the goals on this occasion.
Birmingham City manager is interested in signing star striker Stuart Reid, whilst club captain Kinna is attracting the attention of Bristol City manager Lee Johnson.
11th February 2017 – It's back to back away league wins for the boys as they travel to Poole and comfortably win 3-1. Midfielder Mike Pearson gets two from midfield, but it's Chris Eadie picking up the Man of the Match award with a goal and an assist from full back.
Heskey's men… I mean youngsters… are top of the table by 8 points, with 11 games to go. Things are looking promising, and the lads who left are looking a bit foolish now, aren't they…unless you just signed for Bayern Munich (eh ZeGermanFM?)
13th February 2017 – Aussie midfield maestro Danny is out for 12 days after damaging a foot.
He's said to have done it after dropping his guitar amp on it.
Heskey forbids being in a band for all Slack FC players. However, he's started a double act with Chris Kiwomya, attending open mic nights and covering classic 80's hits. Take On Me is a particular favourite of theirs.
14th February 2017
DONE DEAL – Oliver Jensen signs for Odd (Fee £30,000).
Like an RKO, this came from outta nowhere. There hasn't been much chatter around Oliver Jensen, so this one is a bit of a surprise (resisted the urge to make a pun). Odd are currently midtable in the Norwegian league, and Jensen signs having made 25 appearances for the club, scoring 6 goals and 4 assists. The lads will miss him – he's been quietly consistent all through the season.
DONE DEAL – George Williams signs for Slack FC (Loan until the end of the season)
After selling both right backs at the club, Heskey's realised he's made a HUGE mistake. He's therefore picked up versatile defender George Williams on loan until the end of the season from MK Dons. A decent defender, but one can't help and think that keeping Bowen and Cosmo might have been a better idea…
15th February 2017
DONE DEAL – Alex Salmon signs for Slack FC (Free Transfer)
Despite being top of a league, and being a legend, Heskey can't attract big names. He's had to resort to free transfers to help bolster the squad, with unknown commodity Alex Salmon signing to provide competition up front. He's only played 31 games, with his biggest season coming at Workington in 2014/15. At 22, he's got potential, but he'll do well to get in the side ahead of Reid, Pichichi and Lambiel.
18th February 2017 – The unbeaten run continues! It's a 2-1 win at home to  Maidenhead United! Perhaps I was a bit too harsh on Alex Salmon, as he's just scored on his debut from the bench (Chris Eadie getting another and also a Man of the Match award).
21st February 2017 – It's getting boring now – another win for Slack. 3-0 away to Gosport. Reid, Beattie and Salmon getting the goals.
However, midfielder Mike Pearson is out for 4 weeks with a broken shoulder picked up in the match against Gosport. Such a shame – he was playing well.
22nd February 2017 – Regista, Samo, Marc Bowen, Daniel Gear, Cosmo and Dale Borthwick have all made their debuts for their new clubs. The guys that have gone to English clubs have played in the FA Cup, whilst Samo, Cosmo and Regista all have made league debuts.
24th February 2017 – Fulham manager Gerardo Martino has declared his interest in Joe Timms.
Heskey's losing it, as he's tired of fielding questions about transfer speculations. He storms out of the press conference ahead of the FA Trophy tie against Tranmere, knocking over tables and throwing water all over the journalists. Beast mode – activated.
25th February 2017
A non-league double is looming now, as Slack are 1 game away from Wembley in their first ever season! Home advantage prevailed over National League side Tranmere Rovers, as the Slackers win 2-0. Lawrence Davey has an excellent game in the heart of the defence.
Gateshead stand between them and the Final.
26th February 2017 – Huge news! Chelsea manager Antonio Conte is interested in a Slack FC player.
We're gonna leave it there at the end of February 2017. Quite a few transfers to pick up on since the end of January, and plenty of managers are sniffing around the rest of the squad (not Poods though). The team are closing in on their first piece of silverware in the league as they are maintaining their lead at the top.
Will they hold on, and achieve a cup victory in the process? And how will the guys that have left fair? You'll have to wait until the next update when we finally finish the first league season in the story of Slack FC. Until then – be Champions.