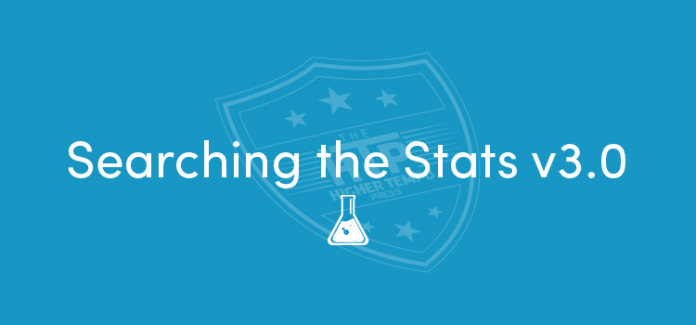 Episode 9 – The Takeover + Transfers
Episode 1 – Introduction and full-backs
Episode 3 – BWM + B2B Midfielders
I said right at the beginning of the series that the team I'd be joining is the team that is predicted to finish bottom of the Premier League, and that team is Brentford:
So I've appointed myself Brentford manager, next step was to sell every player in the Brentford team for their market value, which I did which garnered us a nice £81m in player sales, taking our total budget up to £97m for the forthcoming season. I left one Brentford player in the team – Andrae Madison as he was actually on our shortlist to buy, so I'll keep him until the end and see how we're doing finance wise.
Goalkeepers:
Main targets:
Filip Ancic

Diogo Costa

Diego Peryera
Secondary targets:
David Bell

Gary Smart

Tommaso Mazzeo

Tom Schindler
A £14m bid (rising to £18.5m) was accepted by Leverkusen for Ancic, but his agent refused to hold talks with us. So instead a £13.5m bid was lodged for Diogo Costa, but again we were unsuccessful. Peryera also couldn't be bought with Leicester being pretty uncooperative. Instead, David Bell joins as our main keeper for £6.5m. We were priced out of a move for Gary Smart so instead activated Tommaso Mazzeo's relegation clause, picking him up for £2.7m
Left Backs:
Main Targets:
Alexander Venegas

Luca Pellegrini
Secondary Targets:
Fabian Marin

 Adalberto

 Toby Alexander
A £8.75m bid for Venegas was accepted by Wolves but his agent refused to hold talks with us so instead a £1.3m bid was lodged for Luca Pellegrini which was surprisingly successful. We also landed Fabian Marin as our deputy left-back for £3.5m (rising to £4m).
Right Backs:
Main Targets:

Trent Alexander-Arnold

Josier Blanco

Kenn Beck
Secondary Targets
Mike Johnson

Jean-Jacques Pottier

Joel Smyth
A £1.5m bid for Trent Alexander-Arnold was accepted, and he joined us. We were priced out of a move for Mike Johnson with Barnsley wanting £17m! So instead we lodged a £1m bid for Jean-Jacque Pottier which was successful.

Centre Backs:
Main Targets:
Mathys Kuntz

Vincent Balustre

Damian Coloccini
Secondary Targets:
Ronnie Saxby

Marcos Renzi

Aaron Herrera

Roberto Lavin

Dario Feuillassier

Mike John
A £4.5m bid for Kuntz and a £15m (rising to £17.5m) bid for Balustre was lodged. A £3.5m bid for Saxby and a £4.4m (rising to 6.5m) bid for Renzi were both accepted. Kuntz joined but Balustre didn't due to agent trouble. As for the deputies, Saxby joined for £3.5m but we missed out on Renzi as he joined Pacos De Ferreira instead. This forced us to go for Aaron Herrera as a backup instead. A bid was lodged for third choice Coloccini but we were priced out of a move. This forced us to drop down to 4th choice secondary target Roberto Lavin who was picked up for £5.25m. This will mean we'll have Kuntz and Saxby as the main centre-back pairing with Herrera and Lavin as backups.
Ball Winning Midfielders:
Main Targets:
Ivan Perez

Soufiane Hajji
Secondary Targets:
Will Craig

Ricardo Silva
A £16.25m bid (rising to 21.5m) was lodged for Perez, but we were unsuccessful with his agent not letting talks for a contract commence. Second choice Hajji was bought for £3.5m (rising to £5.25m). Will Craig was landed for a fee of £1.5m.
Box To Box Midfielders:
Main Targets:
Ivan Perez

Soufiane Hajji

Oscar Fernandez
Secondary Targets:
Will Craig

Guillaume Eyraud

Dimitris Meliopoulos

Rob York
Since we were unable to land Perez for the BWM role we were also unable to land him for the B2B role. Our second choice of Hajji was also bought for the BWM role, so instead we pursued Oscar Fernandez who was landed for £4.2m. Since Will Craig has joined the club as a backup BWM, it means Guillaume Eyraud became our secondary target joining for £4.3m (rising to £5.5m).
Central Midfield
Main Targets:
Andrea Carnevale

Sallu Asamoah-Mensah
Secondary Targets:
Luis Cerica

Guillaume Eyraud

Claudio Perazzetta

Victor Manuel
A bid for Carnevale was unsuccessful with Panathinaikos not wanting to budge from their £21m valuation of him (for a 32-year-old playing in the Greek league!). However, Tottenham had transfer listed Asamoah-Mensah so he joined for £5.25m. Luis Cerica joined as backup for £2m (rising to £3.5m).
Attacking Playmakers (Support)
Main Targets:
Rui

Afonso Sousa

Kyriakos Themistokleous

Babajide Johnson
Secondary Targets:
Victor Manuel

Bobby O'Neill

Srbolijub Golubovic

Santi Marcos/Roy Ijzerman/Adrian Pallen all not good targets.
An initial £10m (rising to £15.5m) bid was lodged for Rui, it got turned down and I renegotiated for a £17m bid (rising to £21m) which got accepted but sadly his agent wouldn't hold talks. Monaco then refused to let Sousa go for anything less than £98m and Tottenham wouldn't let Johnson go for anything under £100m which left me in a predicament. I managed eventually to land Johnson on a one year loan deal, which isn't ideal but better than nothing!
Barcelona would only let Victor Manuel go for his £33m release clause so I instead turned my sights to Bobby O'Neil, who joined for an initial £2.9m (rising to £3.3m).
Attacking Playmakers (Attack)
Main Targets:
Kyriakos Themistokleous

Afonso Sousa
Secondary Targets:
Srbolijub Golubovic

Santi Marcos
Luckily I managed to pry Themistokleous away for £8.5m, and Golubovic joined for a bargain price of £240k, finally we land our main targets!
Strikers:
Main Targets:
Pedro Sanchez

Bambang Panjaitan

Andrae Madison

Ben Woodburn

Nermin Sekic
Secondary Targets:
Nicolas Zarate

Dario Martinez

Nazareno Boscardin

Christian Gauna

Javier Rodriguez

Michalis Meimaroglou
With just £7.5m left in the transfer budget to find us 2 strikers things were looking bleak, but luckily I'd anticipated we may have had financial trouble and kept Andrae Madison on the books at Brentford, thus saving us plenty of cash. Nicolas Zarate joined as backup for £2.5m, bargain!
Some difficulty was had with agents and clubs playing hard-ball along with finances being an issue (honestly thought there'd be a larger initial transfer budget!) but we've finally assembled a squad – 22 players bought for £67m (an average of £3m per player!).
Join me next week as we see whether this rag-tag bunch of players can actually keep us in the Premier League!