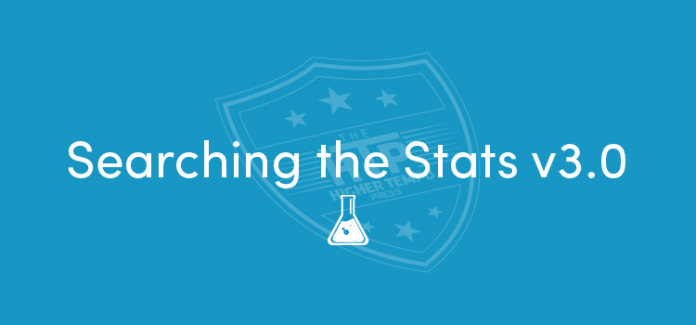 Episode 8 – The Goalkeeper
Episode 1 – Introduction and full-backs
Episode 3 – BWM + B2B Midfielders
We've now found targets for all our outfield positions, but now comes the difficult challenge of recruiting 2 goalkeepers. This is difficult as there's not a lot of stats to judge goalkeepers by. Goals conceded is a shoddy statistic to look at as they could be a good goalkeeper, but have been let down by poor players in front of them (think Pickford for Sunderland this season!) which just leaves Mistakes Leading to Goal, Saves Held, Saves Parried, Saves Tipped, Minutes Played and Average Rating for us to base the goalkeepers quality on.
So I set the criteria to look for goalkeepers as follows:
Aged no older than 32
Value between £150k-£20m
Starting Appearances at least 15
Saves Held at least 40
Saved tipped at least 35
Mistakes leading to goal at most 1
This presented a small list of just 8 players:
Fabian Acosta: The 27-year-old has spent nearly his whole career in Argentina (bar one loan spell in Chile 4 seasons ago). He came through the system at Tigre before moving to Instituto. Having never played outside of Argentina and being his age, I'd say it's unlikely he'll be of the grade required. Ruled out.
Filip Ancic: The 26-year-old came through the academy of Partizan in his native Serbia, before joining Dutch said Utrecht aged 18 for £1.9m, instantly becoming their number 1 keeper. He stayed with Utrecht for 3 and a half seasons, moving to Bayer Leverkusen for £7m in January 2027 and has been their number 1 ever since. He's used to playing football at the highest level, playing in the Champions League for Leverkusen and earning 24 caps for Serbia. Joins the main shortlist.
David Bell: The 26-year-old came through the academy at Man City where he spent 8 seasons without playing a single league game (instead playing in the cups a few times), before getting a loan move to League 1 team MK Dons. After his season there he was released with Championship side Birmingham swooping and picking him up on a free. He's performed well for Birmingham, even earning himself an England cap in the process. Joins the secondary shortlist.
Diogo Costa: A product of Porto's academy, the 31-year old spent 8 years there as a youngster before moving to Torino for £11.25. Just 4 seasons were spent in Italy before a return to Portugal with Benfica for £7.25m. 2 seasons later he was on the move again with a big money (£23.5m!) move to Schalke where he's remained for the last 3 seasons. He's represented the Portuguese national team an incredible 61 times and has a great pedigree. Joins the main shortlist.
Tommaso Mazzeo: The 23-year-old Italian came through the ranks at Borussia Monchengladbach, but was sold to Frankfurt for £155k after just a season. Another move, this time to Karlsruhe took place the season after, this time for £230k. This time Tommaso lasted 2 seasons before he was again on the move, to Dusseldorf this time. He's now spent a total of 6 seasons at Dusseldorf, leading them to promotion last season, but he was unable to keep them up as they finished bottom of the Bundesliga. Joins the secondary shortlist.
Diego Peryera: The 30 year old Argentine came through the system at Godoy Cruz where he spent a total of 8 seasons (with 2 seasons on loan at Chile in that spell), before he earned his move to Europe, joining Portuguese side Pacos De Ferreira for £3.8m spending 3 years there before a £1.7m move to the Premier League with Leicester where he's remained for the past 5 seasons. Joins the main shortlist.
Tom Schindler: The 29-year-old came through the Bayern Munich academy, spending 6 seasons at Bayern without making an appearance, before getting released and joining Swiss team Young Boys. 3 and a half seasons were spent in Switzerland before a return to Germany with Schalke forking out £2.3m for his services. 4 seasons were spent at Schalke before he was again released and joined 2. Bundesliga side Hertha Berlin on a free transfer. His debut season in 2. Bundesliga was such a success that it earned him 2 caps as he helped Hertha get promoted. He was instrumental in keeping them up and has now started regularly for the past 2 Bundesliga seasons. Joins the secondary shortlist.
Gary Smart: The 28-year-old started his career in the Liverpool academy where he spent 4 years before Championship side West Ham took the plunge and bought him for £925k, loans to Blackpool and Bury followed before he was released after 3 seasons joining Championship side Burton. Burton got relegated in his first season, before getting promoted again where they've remained since. Joins the secondary shortlist.
Main Shortlist:
Filip Ancic
Diogo Costa
Diego Peryera
Secondary Shortlist:
David Bell
Tommaso Mazzeo
Tom Schindler
Gary Smart
With the limited statistics available for goalkeepers, it's pretty much pointless to make radars to help with judging so instead I'll use logic to work out we should aim to purchase. Starting with the main shortlist I think Filip Ancic would be the best buy, he's the youngest of the 3 keepers, is on the lowest wage and has the lowest transfer value, yet a career that impresses me more than that of Peryera (whose value is rated at twice that of Ancic). Costa remains a good second choice if we can't land Ancic though. Choosing a backup from the secondary shortlist is a bit harder, but is helped by the lack of English players I've selected so far, we're in desperate need of HG players so Bell and Smart move to the top 2 spots, with Bell in first as I believe he's better due to playing at a higher level for longer (and gaining an England cap) than Smart. Mazzeo beats Schindler to the 3rd spot due to his age.
Main targets:

1) Filip Ancic
2) Diogo Costa
3) Diego Peryera
Secondary targets:

1) David Bell
2) Gary Smart
3) Tommaso Mazzeo
4) Tom Schindler
Join me next week as I join a team and attempt to land our targets!