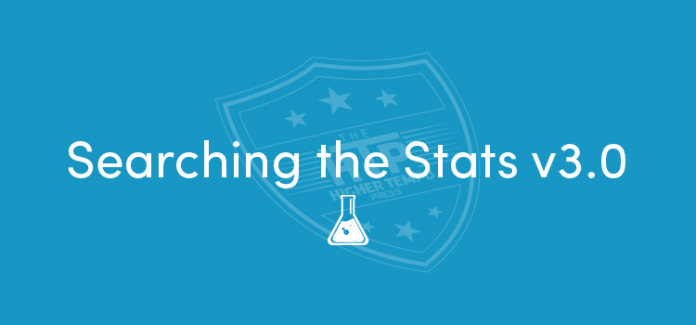 Episode 6 – Attacking Playmaker Part 2
Episode 1 – Introduction and full-backs
Episode 3 – BWM + B2B Midfielders
Last episode we recruited a creative attacking playmaker, this week we're after another, but this time someone who can score goals and dribble as well. This is to create space for the other playmaker to be more effective, create chances for the striker and finally, to create chances for himself.
So we'll be paying attention to the following attributes:
Goals scored and Assists are the first 2 variables we'll be after, alongside Key Passes. The first 2 are pretty self-explanatory, the key passes are for in case a player created a lot of chances, but had a poor striker ahead of them to finish them therefore not getting a lot of assists, or maybe get lucky with a lot of assists despite a relatively low amount of key passes achieved.
Shots per 90 minutes + passes attempted per 90 minutes should give an indication on whether the play prefers to take plenty of shots, or to play a pass. We'll be after a decent balance here as we're expecting him to do both.
Goals per 90 minutes and assists per 90 minutes will be combined to create the GA/P90 stat.
Pass Completion ratio and Passes completed per 90 minutes will give a good indication on how accurate
Average Rating is pretty self-explanatory.
So we sort by the following criteria:

Age is at most 32
Value between 150k + 20m
Starting appearances at least 15
Goals at least 10
Assists at least 15
Key Passes at least 30
We're given the following list of players:
Afonso Sousa: A product of Porto's academy where he spent 7 seasons (including 3 loan spells away) before joining Monaco for a staggering £43m. He's now been at Monaco for 8 seasons and has performed consistently well. That being said, I doubt we can afford him. Monaco will most likely ask for a lot of money and so will Sousa (his wage at Monaco is £180,000 a week!) – and at 31 years old – think we'd better off signing someone younger and cheaper. He joins the main shortlist anyway for further analysis.
Kyriakos Themistokleous: This kid could be something special. Despite only being 19 years old, he's already had 3 seasons of senior football under his belt for Cypriot side APOEL. In his debut season, he made 8 appearances, netting 2 goals and grabbing an assist. The season after saw him establish a first team spot, with an impressive return of 17 goals and 11 assists in 34 games. The season just gone however he's torn the league apart with 27 goals and 25 assists in 34 games! Obviously, the Premier League will be a big step up for him, but with a record like that, I think he'll be fine. Joins the main shortlist.
Santi Marcos: Has been at Real Valladolid for the entirety of his 8 year career so far. The 23 year old has never played higher than the Segunda division which could be a concern but he's relatively young and has had a fantastic season (with 10 goals and 15 assists in 40 games). Could be ready for the stepup. Joins the secondary shortlist.
Bobby O'Neill: 25 year old O'Neill came through the ranks at Southampton, he failed to make a league appearance in his 7 years at Southampton before joining League 1 Sheffield United for £74k. He's now spent 4 years there and has impressed in every season (with an average rating of over 7 each season) including an impressive 18 assists this season. Will most likely be our backup target for the AP – Su role we looked at last episode so won't be checked out further.
Ant Poveda: The 27 old journeyman has certainly been around the block with spells at Fulham, Aston Villa, Rotherham, Leyton Orient and Brentford before finally settling at Doncaster in League 1. After 5 successive seasons in League 1 and at 27 years old it seems unlikely he'll be Premier League quality. Ruled out.
Pierre Ambassa: An odd one this! The 23 year old is a product of Lyons academy. Despite this he never played for their senior side, instead playing in the CFA-C league for 7 seasons. A move to Bourg-En-Bresse in the French Third Division then followed for a fee of 50k. Despite playing at such a low level, he's made his debut for Cameroon this season. Most likely not Premier League standard though. Ruled out.
Srbolijub Golubovic: The Serbian came through the academy of his native Serbian team FC Rad. He spent 3 seasons there before Celta Vigo took a punt on him for £325k. An incredible 10 years were spent at Celta Vigo (including 2 loan spells at Tenerife and Levante), however he failed to really break into the first team, eventually getting released and joining the Cypriot team Anorthosi on a free transfer, where he's spent the last 3 seasons. He's torn the Cypriot league apart during his time there (with 32 goals and 47 assists in just 93 appearances). That being said he is now 30 and has failed to cut the mustard in the top flight before. Joins the secondary shortlist for further analysis
Graziano Migliore: Now 28, the highest level he's played was 7 appearances in Serie B 7 seasons again. Won't make the grade so is ruled out.
Main Shortlist:
Afonso Sousa: 
Kyriakos Themistokleous: 
Secondary Shortlist

Santi Marcos 
Srbolijub Golubovic 
This is a pretty easy one to work out! Themistokleous takes top spot due some simply astonishing stats, whilst Sousa remains the backup.
Golubovic sits on top of the pile for the secondary shortlist with Marcos behind him.
Join me next time as we try to find some strikers!