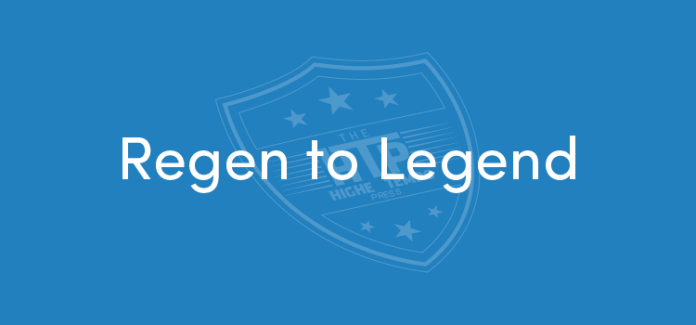 Next season will be once again spent in the second tier for Leiria's fans as the club miss out on promotion to Liga NOS. Having started his time in Portugal slowly, the manager turned Leiria's fortunes around to build hope of an unlikely promotion.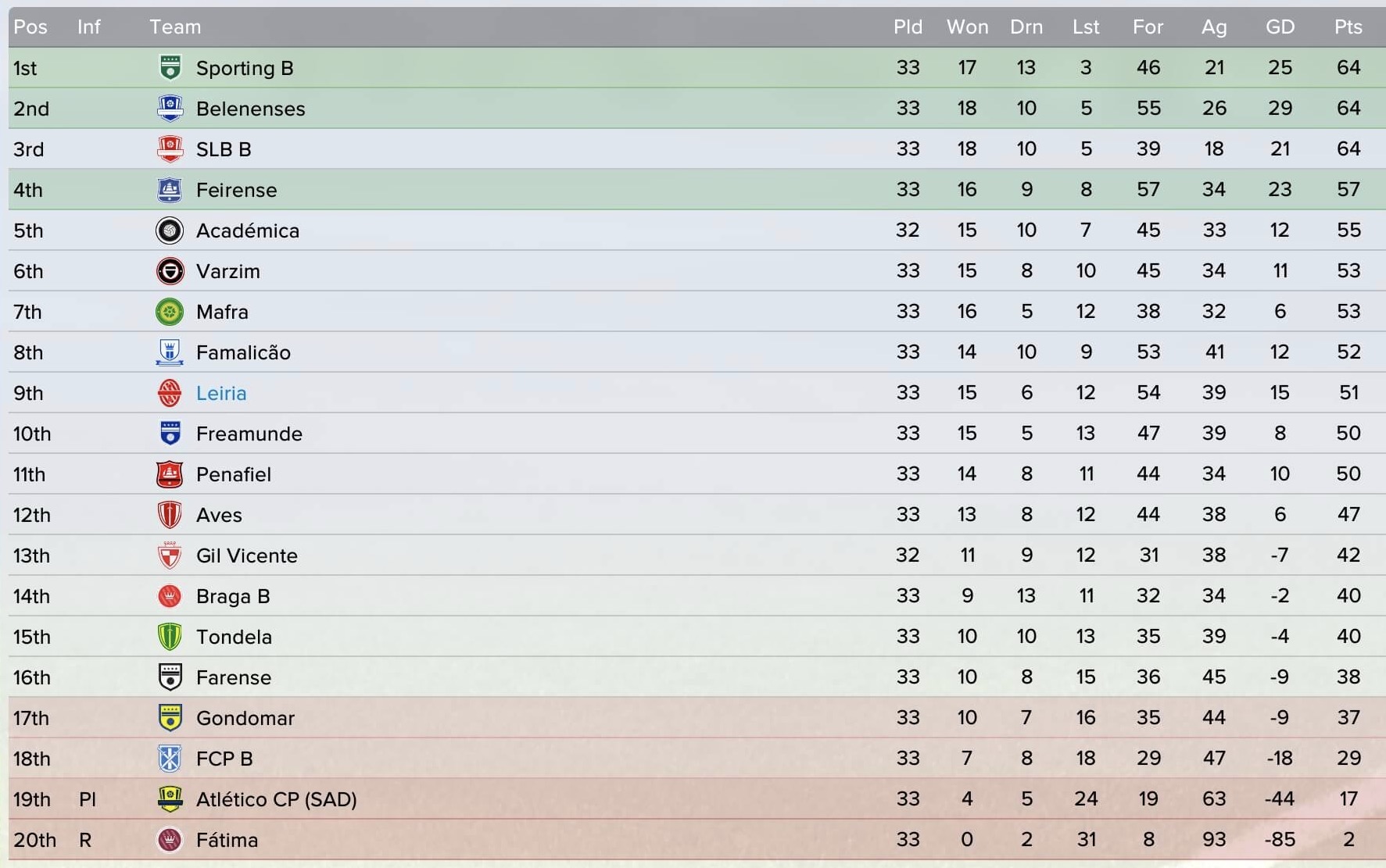 With only 5 games remaining Leiria were six points from the final promotion place. Just two wins from those final five games however ultimately cost them. In truth the damage was done earlier in the season and the manager was left too big a gap to over come. In the end it was an eight point gap to the promotion places but it is easy to see where these points could have been picked up.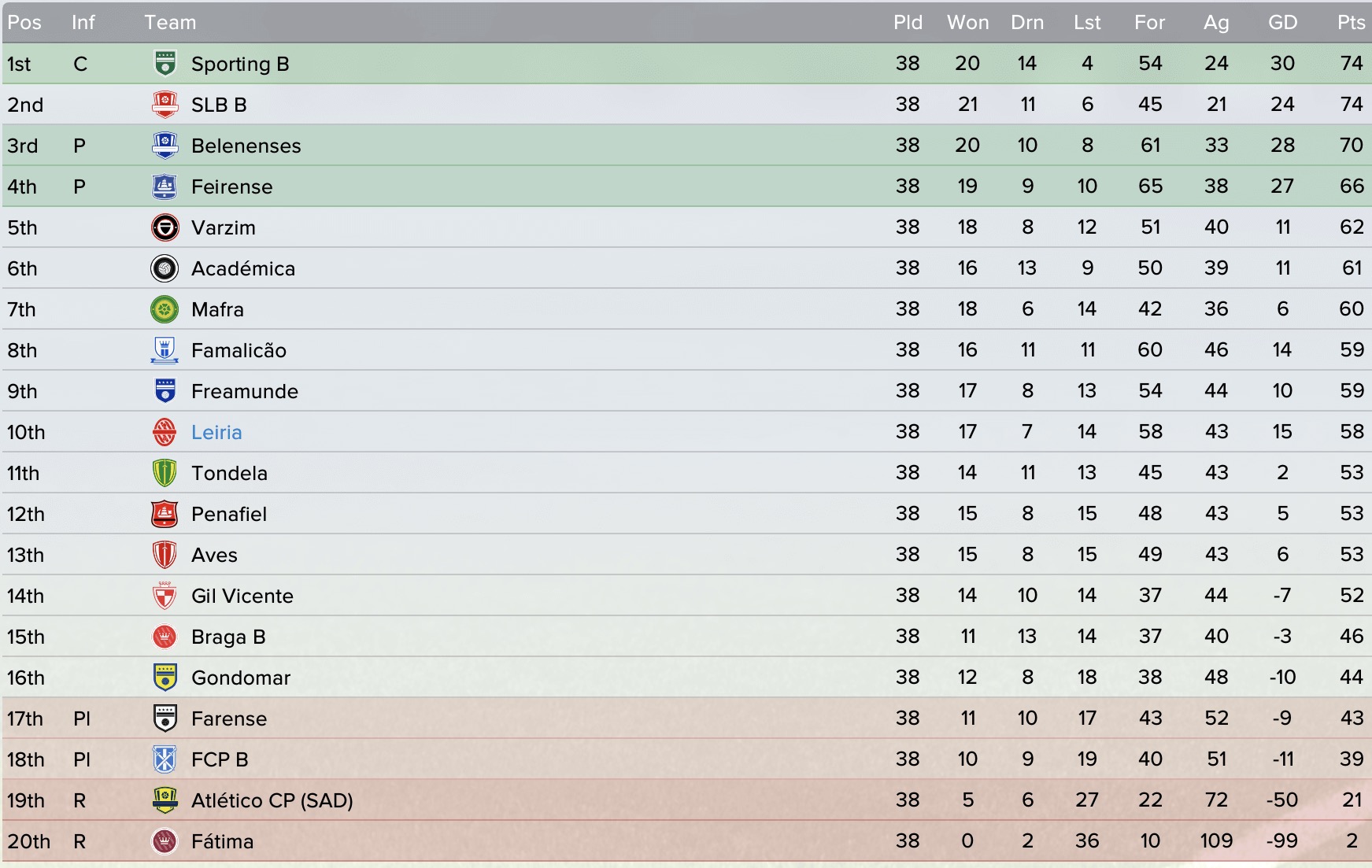 Over the final nine games of the season, Leiria's front five were in superb form with the team scoring 15 goals. That includes the two 1-0 defeats at the end of the season once the chance for promotion had gone.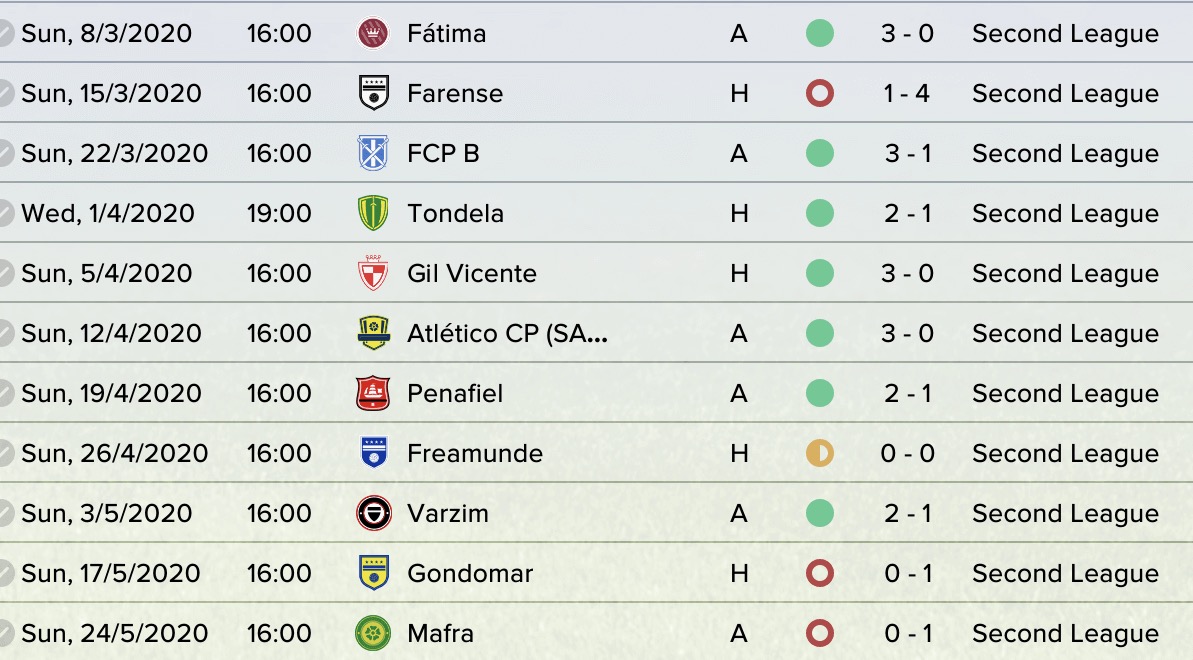 The front two of Bruno Lopes and Jose Ferreira took most of the goals for themselves during the excellent. Lopes in particular was scoring at a rate of more than a goal a game by mid April. He would finish the season on 15 in 34 appearances while his strike partner would have 8 in 16. Ferreira was on the fringes before Parkers arrival but took his chance once selected. Playing the majority of the second half of the season he was vital to their promotion push.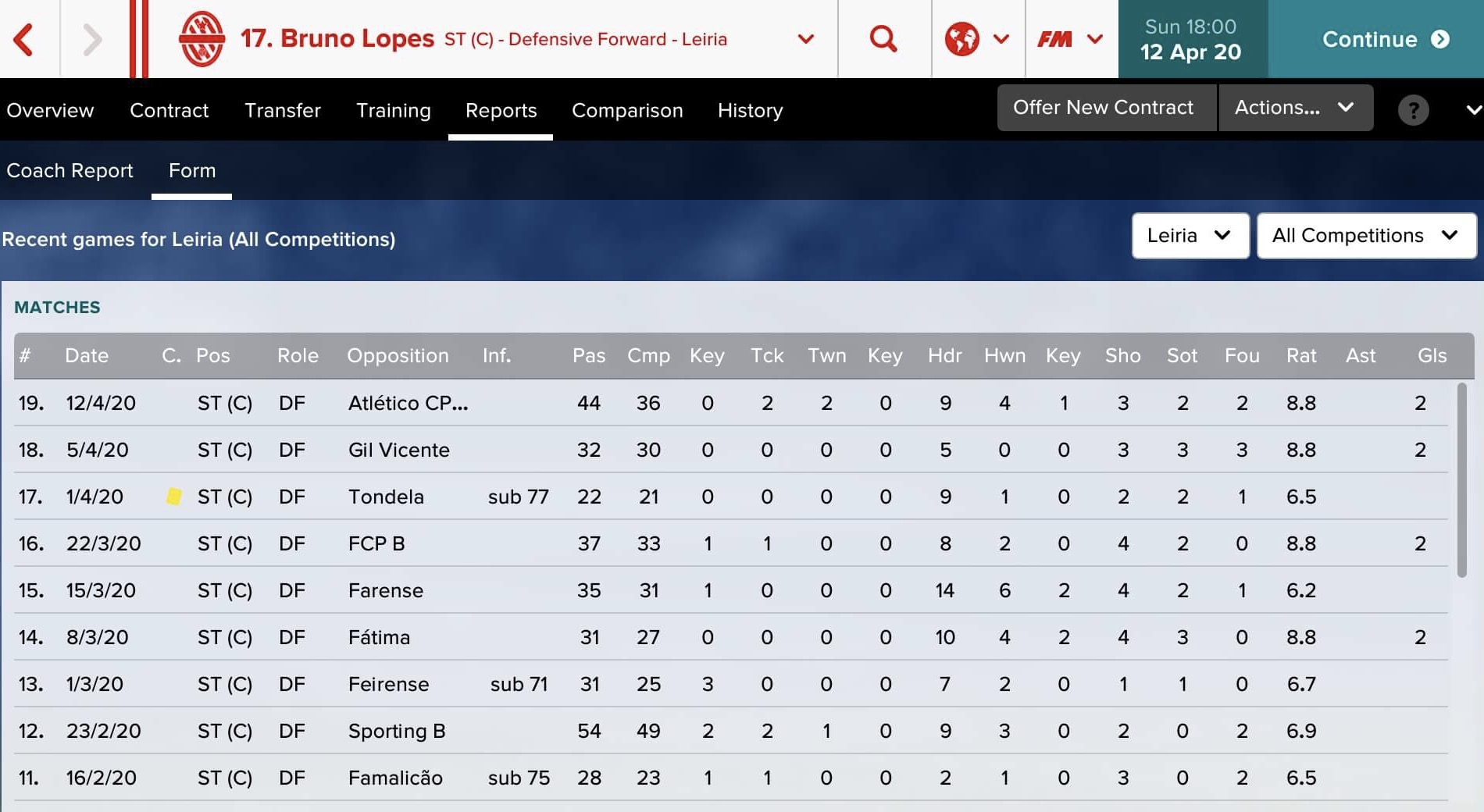 The real key to the good run of form was the midfield base which Leiria operated from. Vito Ferreira was the enforcer, able to win the ball and recycle quickly. Along side him was Brazilian magician Rochinha who was the key man to the side. Some of his assists were worth replaying as he unlocked even the tightest defence. The final piece was Oliveira who would make a late run to the edge of the box and dispatch a long range shot.
Keeping this front five together will be the real challenge now as the transfer window approaches. There is little money available at this level and players are easily tempted away by sides above them. As the summer roles round it is now up to the management to keep as many players as he can while adding the quality needed to push on.
It will be the manager's first transfer window at a league with limited funds. In England with Blackpool he did very well to bring in free agents. His side however had just won promotion so no one was pushing to leave. The way this season ended you get the feeling that any players enquired about will want to move on. The fans must wait and see who will take to the field for the first match next season.