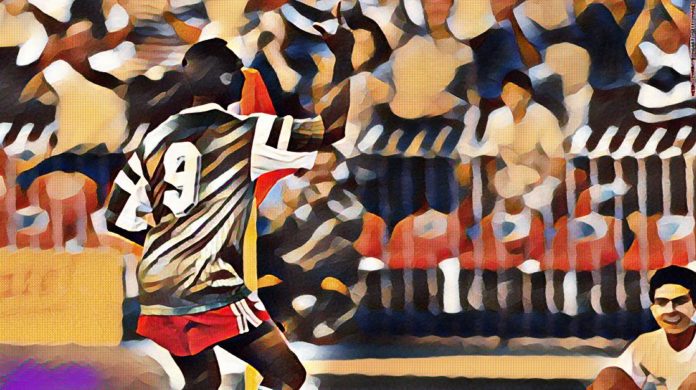 I'm starting to like it in Cameroon. It's a new challenge, players I don't know mixed with some half decent looking newgens.
I write today having reached the end of preseason and it's a few days until our first MTN Elite II match against the league favourites, Fovu Club.
What have I achieved so far?
Well, we have 31 players on the books now all aged 21 or under. Beautifully, I hope, only three of them are on part-time contracts meaning we are spending just €60 of the €260 a week I've been given. Everyone else is on non-contract terms, the vast majority being paid €1 per game, so job done in terms of frugality. As a club we have 2,000 season ticket holders who paid €2 each (why anyone would then pay €1 per match I have no idea, but hey). So season tickets alone should, in theory, cover our committed wage bill this season, right?
€60 x 52 weeks = €3120
So, assuming that the rest of the appearance fees add up to a total of €20 per match, worst case scenario, things will be quite fruitful for the bank manager – let's assume 34 league matches plus 2 cup games.
€20 x 36 games = €720
So, for less than €4k per annum, we have a first team squad and a U21/U18 squad combined.
That means every single person who pays on the day is profit, every single bit of TV revenue is profit, profit, profit, profit.
That profit, I hope, will be reinvested in improving the youth coaching and getting me some coaching badges.
The 31 players recruited came from the 35 I had in on trial. I have no coaches at the club, so I had to make my own mind up on each one based on their preseason performances and their attributes. We've won each preseason game against local sides (12 home games bringing in €60k profit incidentally) but I am unsure as to how much that has really told me – I am fully braced for a proper hiding against Fovu.
The friendlies taught me that a 4222 Brazilian Box system works better with 2x attacking midfielders and 2x central midfielders, rather than that quartet sitting one block deeper, utilising 2x defensive midfielders. We struggled to create anything until I made that change and whilst it weakens us defensively, I am prepared to take that risk as I feel that with the quality of player I have, we will always be open to attack so I may as well attack as much as I can myself.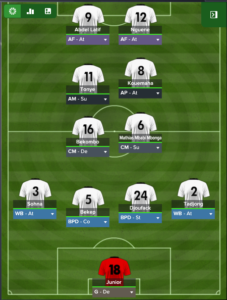 Although I know that third place is up for grabs, we do have a very young squad so the first couple of months will be vital as to how we take shape.
I'll be managing both the U21 and U18 sides myself, and won't be shy in moving players up/down if that feels right – after all the vast majority of these lads are 17.
The board will be happy with mid-table, the bookies make us 7-1 to win the league which is 8th favourites. Getting top three would upset the apple cart a little.
Anyway, I am off to persuade the board to spend some of this money on the youth set-up and to see if anybody has applied to be my scout. I might even get the season started.