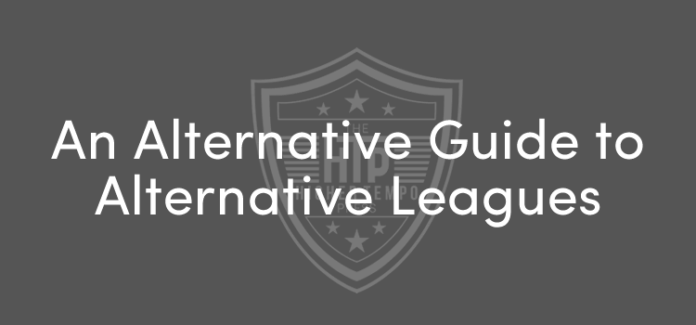 Episode 3: Chile
Campeonato Scotiabank
The Campeonato Scotiabank, as the league is officially called, holds 16 teams. The league also has the two tournaments: The Apertura and the Clausura. Every team plays each other once, 15 games in both tournaments. There are 8 spots for continental football, 4 for the Copa Libertadores and 4 for the Sudamericana. The money that these competitions can bring in will help your club massively, try your hardest!
Youth
An important part of Chilean football is their youth. Having produced the likes of Alexis Sanchez and Arturo Vidal, Chile is known for its talent. You will need at least two players who are under the age of 20 in your squad, including the bench. You don't want these players to be a liability to your team. Therefore, focusing on youth development is a must in Chilean football. There are only a few things that are more satisfying to see than your youth prospects do well in the league. They are improving massively but then a European club knocks on your door with a bid. The player wants to leave and you literally can't do anything about it. Frustrating, to say the least. It's no different in Chile. However, there is a solution…
Transfer Guide for youth players
Chances are that a European club comes in for your 19-year-old striker who just finished as the top scorer. I can't stress this enough, always try to put a loan spell in the transfer negotiations. The chances are high that a team like PSG will let you use him for another year or so. If his loan deal ends, try it again. That way you can still use him and if you are lucky, they will pay his wages as well. Sure, he has currently passed the age of 20 and won't help you with your registration issues. But at least you've still got your top scorer.
I've created a simple flowchart to help you out with the youngsters in your club. Whether they play for the U19's or the first-team, they are important to your club. To improve the youngsters, you should try and loan them out to domestic clubs. They will also need those two under-20 players. They will be happy to loan them from you, especially if they are better than their current youngsters. Loan-fees could help the finances out as well, don't forget to include them!
Recommendations
Palestino
As their name may suggest it, Palestino was once formed by Palestine immigrants. It could be quite a unique story to see this club rise to the top. See if you can add some staff from Palestine or maybe even scout some young Palestine players. This club is pretty good already and can compete for a spot for continental football. There are plenty of unique ways to play with this club and if you are bored and looking for something new, Palestino may just be the club for you.
Colo Colo
Colo Colo is the most successful club in Chile, having won more than 40 trophies. However, they have only won the Copa Libertadores once. It has been 26 years since and the fans are in desperate need for continental success. Could you replicate the heroic story of 1991? It won't be easy!
Cobresal
Cobresal is a club from a city called El Salvador in the region of Atacama. Atacama is known for its dry climate and the region is dominated by the desert. El Salvador is a small city with just over 7 thousand inhabitants. It's a small club and most of their fans work as miners. With only 1 cup and Clausura title, their trophy cabinet is still quite empty. Could you lead the "Mineros" to glory?
If you are looking for a South American save but want to avoid the bigger leagues like Brazil or Argentina, Chile may be your perfect choice! Next week we will move to North America. Mexico has a lot to offer and really is an extremely enjoyable nation to manage in on Football Manager. Make sure you don't miss it!