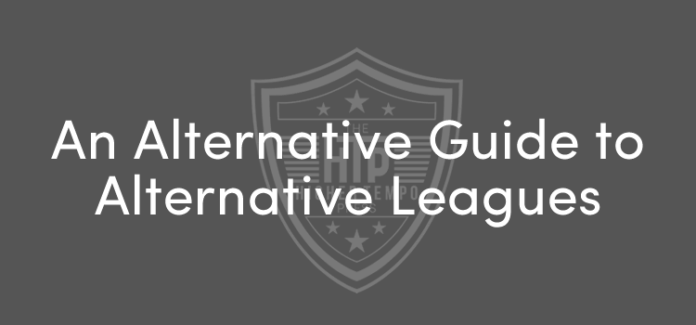 We all know those times when you just can't seem to get attached to a save in Football Manager. If you are looking for something new, fun and challenging, this is the series for you. In this series I guide you through some of the lesser known leagues in Football Manager, mainly focussing on South America. It's an extremely enjoyable continent to manage in, with plenty of talented players. Make sure you don't miss out on the fun!
Episode 1. Argentina
We start this series off with a country that has produced some of the best players ever. It's a country that has arguably the most passionate fans, the fiercest rivalries, and unique stadiums. If you are bored of saves in Europe, this may just be the perfect fit for you!
League Structure
The Primera División counts 30 teams. Everyone faces each other once and there's an extra Clasíco weekend. In this weekend you play a game against your biggest rival, leaving you with 30 games a season. Just like in Europe, South America has two continental competitions: The Copa Libertadores ( The Champions League) and the Copa Sudamericana (Europa League). If you finish in the top 5, you get an automatic spot for the Copa Libertadores. The 6th placed team goes to a playoff and place 7-12 qualify for the Copa Sudamericana. To add to that, Argentina also has a cup which is (surprisingly) called the Copa Argentina.
Relegation is a little bit different from Europe, especially in Argentina. First of all, four teams get relegated in Argentina. These teams aren't the bottom four teams as you would expect. The clubs get relegated via an average point system. If you are one of the 4 teams with the lowest average amount of points over the last 4 years, you go down. To make it even more difficult, the Argentine FA has decided that 30 teams is too much. Therefore, they will reduce the amount of clubs to 20 in 2021/2022.  As a result of this, only three teams will go down to the Primera División B in 2021/2022.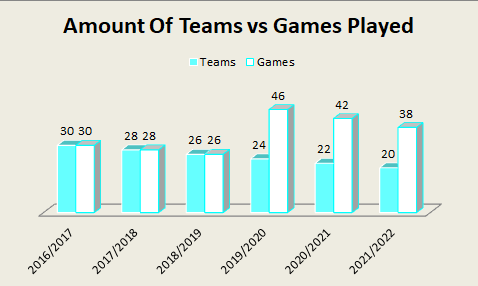 Transfers
As you can see above you will play a staggering 46 games in 2019/2020, excluding the Copa Argentina and other Continental football. You will need to get your squad ready for this season and make sure it's deep. You can only register 4 foreigners in your squad, so make sure that all the foreigners really add something. There are two transfer windows in Argentina, just like in Europe. However, you can only sign two players in the winter transfer window. You can sell as many players as you want though, there's just a limit on buying. Here are 5 tips to help you sort out your squad:
1. First of all, make sure your squad has enough depth.
The games come fast and furious in Argentina, especially if you play in one of the two continental competitions. The 30 games will be played over a period of 9 months. Therefore, squad rotation is a must.
2. Look for players with dual nationalities.
In order to stay under the foreigner limit, you should look at players with a dual nationality. Argentina has a large history and there are a lot of good players outside of Argentina who are born in nations like Italy but also have an Argentinian passport.
3. If you do have a foreigner spot available, check out South America!
Some real bargains can be found in nations like Colombia and Uruguay. Also, these nations produce some of the brightest prospects in the game, definitely worth a look!
4. Negotiate!
If a big European club comes in for your wonder kid, make sure you include a future percentage in the deal. Those millions could come in handy in the future. Another smart move would be the inclusion of a loan-back deal. You should definitely give it a go as you can loan your player back up to two years, maybe even without paying his wages!
5. Don't ignore the veterans!
When you are playing in Europe you usually got a decent budget available where you are able to sign the most promising youngsters. However, it's different in Argentina. Finances are tight and the older players can really add something. You've got plenty of players who have returned to Argentina after a spell in Europe. For example, Maxi Rodríguez at Newell's Old Boys. The former Atletico Madrid and Liverpool winger still is one of the best players at the club. If they aren't up to your standards anymore you should check out if they could do a job as a tutor. As shown down below you shouldn't write off the older guys!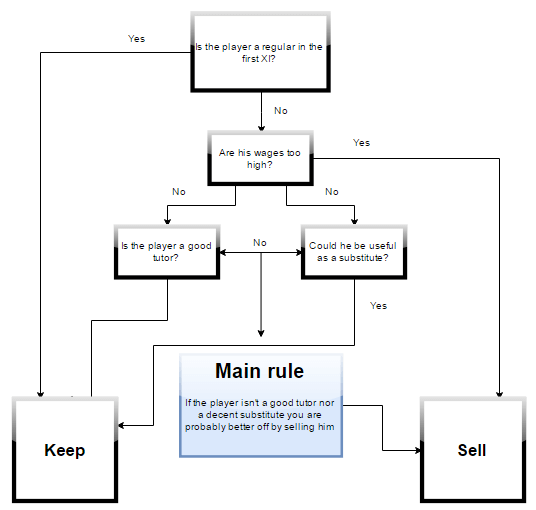 Recommendations
Los Cinco Grandes
The big 5, or Los Cinco Grandes, are the five biggest and most successful teams in Argentina. These teams are River Plate, Boca Juniors, Racing Club, Independiente and San Lorenzo. If you want to immediately challenge for the title, you should give one of these teams a go. As a result of these high expectations, the pressure will be immense. You shouldn't underestimate this job!
Defensa y Justicia
Probably one of the better names in football, as it literally translates to Defence and Justice. Defensa y Justicia is a lower ranked team with a lack of finances. Also, most of the players are loanees. If you want a long-term save and you are up for a real challenge this just might be the team for you. Who wouldn't want to win a title with a team called Defence and Justice?
Argentinos Juniors
This team starts out in the Primera División B, in the 2nd tier. A club with a fantastic youth setup and there are already some very talented players in the squad. You should be able to get promotion in the first season straightaway. Oh, and did I mention this is the club where it all started for Diego Maradona? One of the best footballers in the world scored 116 goals in 166 games for the club. To add to that, the club's stadium is named after him. Argentinos Juniors have won the Copa Libertadores in 1985. Can you take them to the top again?
Rosario
Rosario is the 3rd most populated city in Argentina. It's also the home to one of the fiercest rivalries in world football. El Clasico Rosarino, as its called, is the derby between Rosario Central and Newell's Old Boys. The nickname of Rosario Central is Canallas. The story goes that Rosario Central refused to play a charity match for a leprosy clinic in the 1920's. However, the fans have actually embraced the name Canallas. Despite it being a mild insult as it roughly translates to the bad guys. Rosario Central have produced some great footballers like Angel Di Maria and Giovanni Lo Celso, who recently moved to PSG.
Newell's Old Boys are known as Leprosos, as they did take part in the charity match. It set the first tone for the rivalry that is still one of the fiercest to date. Just like Rosario Central, Newell's have produced some of the finest players in the world. Gabriel Batistuta, Walter Samuel, Gabriel Heinze and even Lionel Messi all played in the Newells academy. Messi has stated multiple times that he wants to retire at Newell's, could you persuade him to come back?
To sum it all up, Argentina is a must for everyone who is looking for something new in Football Manager. From wonder kids to former world stars, Argentina has it all. If you want to know more about the Colombian league, make sure to tune in next week!