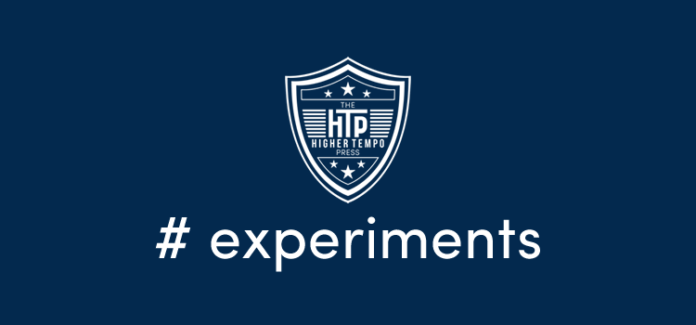 One of the more surprising pieces of transfer gossip circling this week was the supposed swap deal which would see Alexis Sanchez switch places with fellow South American forward Sergio Aguero. The likelihood of two of the league's outstanding players switching places is low and not something I can see happening but let's take a look at how it could go if something like this did.
Something I've seen a lot when running tests in FM17 is that Arsenal usually win one or two Premier League titles over the first five seasons, even picking up a Champions League along the way. Sanchez is understandably a good performer for them but generally is outshone by Ozil who often wins player of the season. During the first season, 2016-17, both players will be with their current club and it will serve as a base mark for the rest of the experiment. So what happens in that season?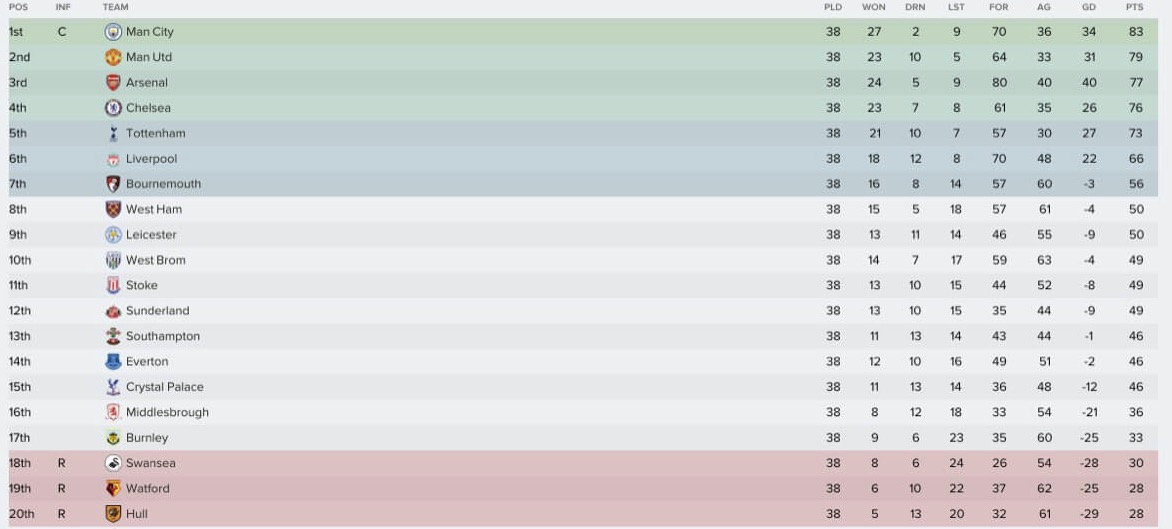 Manchester City, with Aguero, are crowned champions, four points clear of second placed Manchester United and six ahead of Sanchez and Arsenal. There is little to separate City and Arsenal in this season, similar to the real 2016/17 season where they were split by just three points. How did each forward contribute to his side? Like the two sides there was little to separate the players, both finishing on 19 goals for the season. Aguero scored his goals in less games, 34 compared to Sanchez's 36 but it was the Chilean who got far more assists, 10 in the season compared to Aguero's 2. Neither side made it to the final of the cup competitions.
July 1st 2017 is that date for the in test switch so what happens after the players trade places?
Aguero claims his second title in two years but this time helping to guide Arsenal to the crown. Chelsea end the season in 2nd just a point behind their London rivals. City slip to 3rd following their victory the previous season. Aguero scores 19 goals for the second successive season, this time playing 36 games whereas Sanchez only scored 12 but topped the assist charts with 11. Manchester City had more success in the cups and were beaten Champions League finalists, losing out to Athletico Madrid.
The following year brought Aguero's third straight league title and Arsenal's second.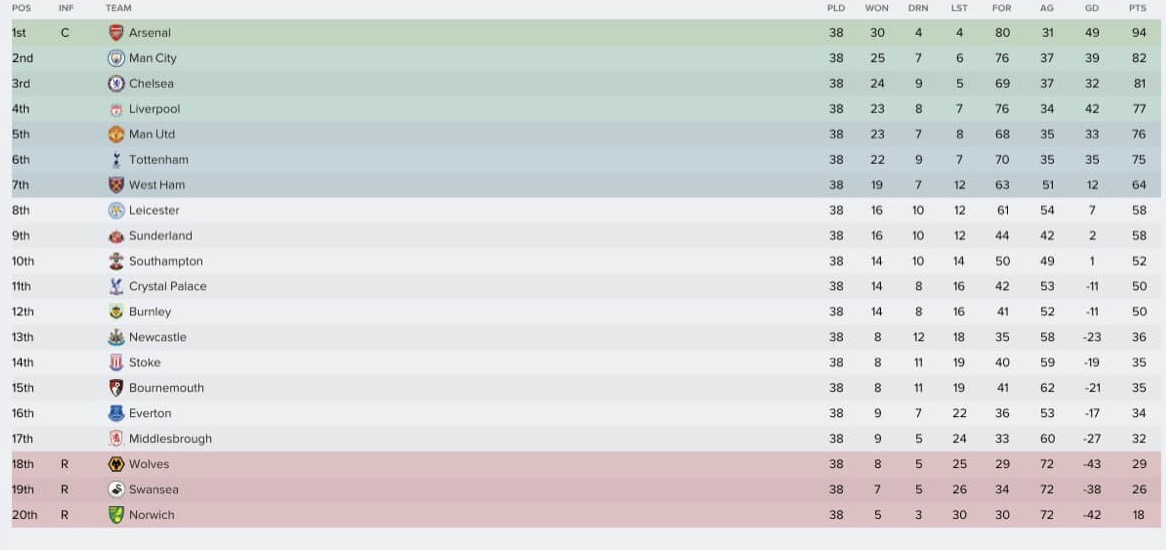 This season was an impressive one for the Gunners finishing on 94 points, 12 clear of second place City. Aguero had his best return during the test with 26 goals in 34 games and was rewarded with the golden boot. Sanchez made an improvement on the previous season scoring 15 in 36 but also got his highest number of assists on test with 14. This earned him the player of the season award with his average rating of 7.69. Sanchez was a beaten finalist in the EFL cup but it was Arsenal who excelled in the cups. They won their first Champions League beating Athletico Madrid in the final but missed out on a treble by losing in the FA Cup final to Newcastle United.
The final year tested saw the worst league performances by both sides.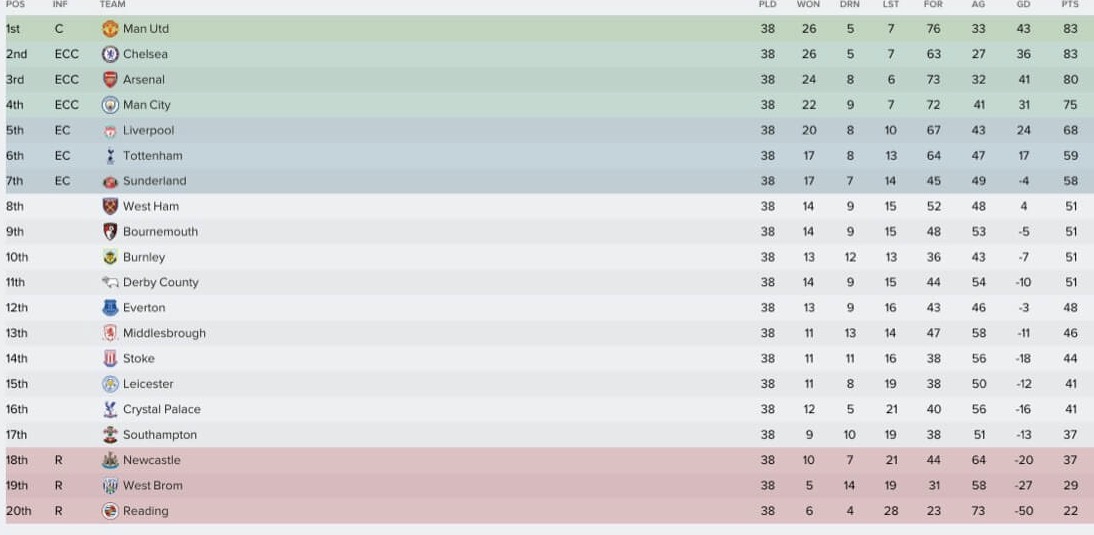 Arsenal performed the best finishing the season in 3rd, three points behind champions Manchester United five ahead of City. A now 32 year-old Aguero recorded his lowest goal return since 2013 bagging just 12 goals in 29 games. Sanchez, now 31, out-scored the Argentinian for the first time with 15 in 38 games. Arsenal picked up their second Champions League by beating Real Madrid in their own ground as well as winning the Club World Cup earlier in the season. Manchester City won another cup this time beating Manchester United in the FA Cup final. Mesut Ozil regained the player of the year award from former team mate Sanchez to win for the third time in four seasons.
In summary, both teams and players experienced success during the test, both domestically and in Europe. Aguero though comes out on top in terms of trophies and goals scored.
Sergio Aguero
Goal record – 76 in four seasons
Personal awards – 2018/19 golden boot
Premier League – winner 2016/17, 2017/18 and 2018/19
Champions League – winner 2019 and 2020
FA Cup – runner up 2019
EFL Cup – winner 2018
Club World Cup – winner 2019
World Cup – runner up 2018
Alexis Sanchez
Goal record – 62 in four seasons (14 fewer)
Personal awards – 2018/19 player of the year
Premier League – runner up 2018/19
Champions League – runner up 2018
FA Cup – winner 2020
EFL Cup – runner up 2019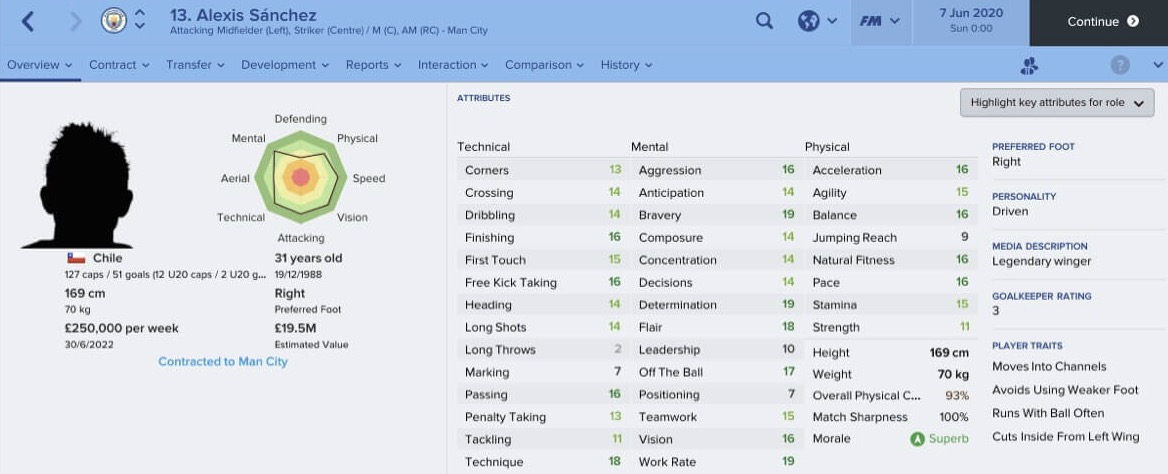 Attributes in 2020
As both players come to the end of their careers we can take a look at their in game attributes but given the relative success of each player they are both still at the top of their game.