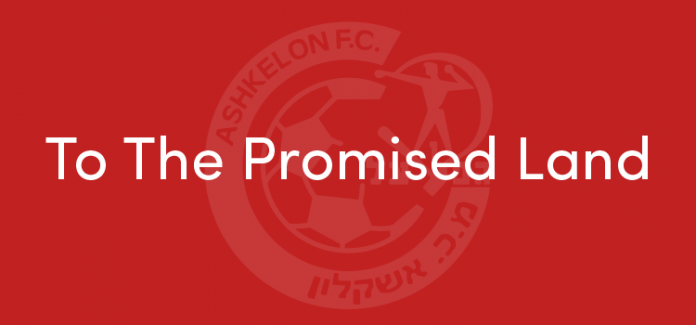 After a good lunch of hummus and taboon bread, I return to my apartment and continue my assessment of my position as manager of Hapoel Ashkelon FC.
On the wine rack is a bottle of Israeli Cabernet Sauvignon, which I feel sure will aid my powers of reflection.
I settle down in the armchair again, open my notebook and start a new page with a large minus sign, under which I intend to list the negatives.
I can think of only two:
I still haven't won the championship — and after yesterday's performance, I have to admit that we're still not good enough to challenge Maccabi Haifa.
I don't know how to take the club further. Our modest crowds – even though we're now an established IPL club, our average gate is below 6,000 – impose a constraint on our resources.
I'm not saying that no manager could take the club further under those circumstances: I'm just saying that I don't know how to. I feel as though I've tried everything.
But perhaps I'm over-reacting to the disappointment of yesterday's performance. What I really need is to talk it all over with a third party – someone wise, well-intentioned, and independent.
I give old Doc Peres – the long-serving club doctor who has now retired – a ring. Yes, he says, he would be up for sharing a glass or three of Arak. There's a surprise.
I'll meet him at the usual bar, early evening.