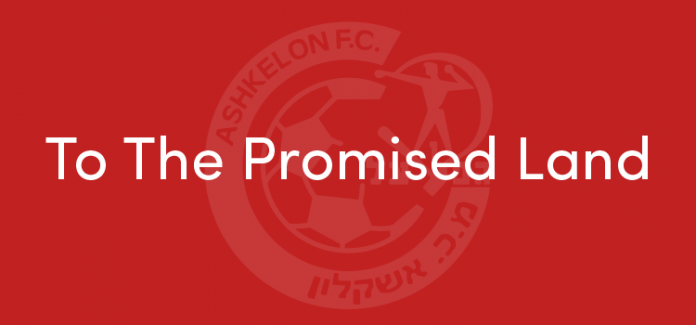 It didn't take long to sell the apartment. We stayed our last night in Ashkelon in a hotel — nothing fancy, just the Holiday Inn. After all, it has a pool.
And then we made the short rail journey northwards to Ashdod. We'd manage to book a couple of passenger berths on a cargo ship sailing from Ashdod to Salerno in southern Italy.
Karen says she's looking forward to a complete holiday and A COMPLETE BREAK FROM FOOTBALL MANAGEMENT.
She doesn't know much about Salerno. So she's never heard of Unione Sportiva Salernitana 1919 – and so has no idea that they're currently looking for someone to keep them up.
הֱיה שלום   הֱיה שלום   הֱיה שלום