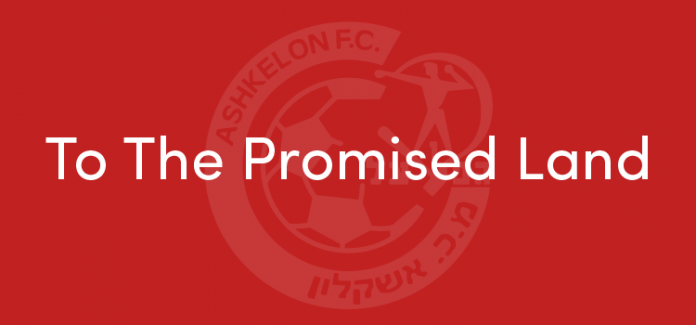 The fire-sale that I embarked on to prevent Hapoel Ashkelon FC's board's profligacy from destroying the club went so well that, by the end of the 2030-31 season, I felt I could look at doing a spot of recruiting.
That's when Marcus Rashford's agent faxed the club.
I was straight on the phone. Between ourselves, I like basking in reflected glamour. The negotiations didn't take long.
I went down to the boot room to tell my assistant manager, Adi Konstantinos. I knew he'd be there, 'discussing the pitch' (i.e., sharing a locally-brewed Tuborg) with our new groundsman. (We had to let the previous one, Mr McKay go — ostensibly because of the state of the six-yard areas but actually because we'd all had more than our fill of his 'fascinating reminiscences' from the deep history of Glentoran FC. I mean, I'm sure the '58 reserve team was indeed very strong, but that was then and this is now.)
I could see from his face that Adi liked the sound of Rashford coming our way. I could picture him at half-time in a match telling the old crock that he was sure there was 'more to come' from him.
"But I'm surprised he's agreed to come, given the wage cap," he said. We don't have any formal wage cap but I've decided to make £300k p.a. the absolute, non-negotiable, top rate.
"Yeah, well, strictly speaking I've agreed to pay him a tad over the limit," I said, "though of course I made sure we adhered to the policy in spirit, if not to the letter."
"How much are we paying him then? £375,000?"
"Well, you're in the right ball park," I said, "if you double that, that is".
Adi inadvertently spat out a mouthful of Tuborg.
"Look, at least you'll have something to tell the grandchildren," I said. "At least you won't end up like old McKay, reduced to telling everyone how George Best's grandfather used to be a supporter".