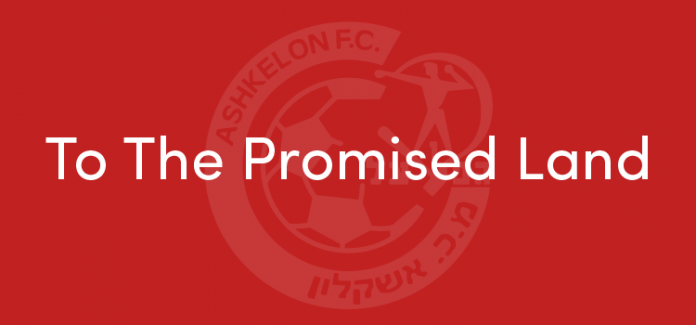 As I say, if Hapoel Ashkelon FC are going to progress from runner-up to champions, I'm going to have to do what I hate doing and have always been bad at, which is splashing cash.
The summer of 2029 has seen me make three big money signings: one defender, on midfield, and one striker.
The midfielder is Ya'acov Dasa: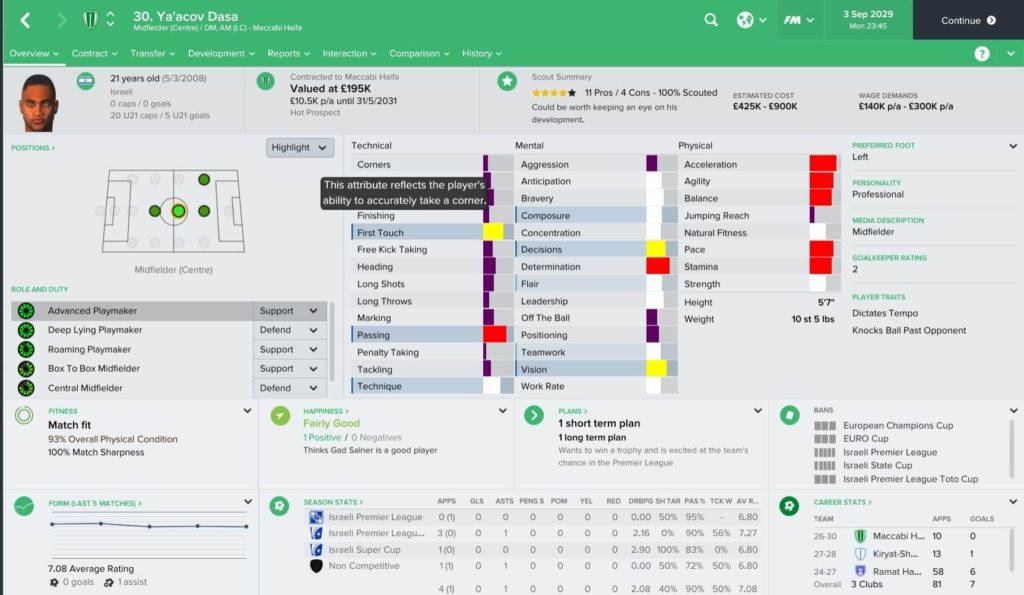 I paid three-quarters of a million quid for this guy. That's not the kind of thing I do! But I think his passing, supported by at least adequate touch, vision, and decision-making, brings a touch of quality to the team.
And our midfield has never had that kind of acceleration.
I like to have a balanced team, with left-footers on the left. I often scout just for non-right-footed players: it's part of what I've called my second-season strategy. Ya'acov fits that bill.
So, there are reasons why he cost three-quarters of a million quid. Still, that's a lot of money, right? I confess to a stiff glass of arak before I lifted the phone to make the bid.