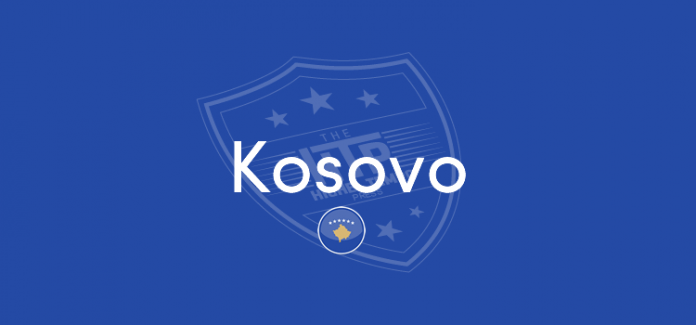 Here we are again – World Cup Qualifiers. We're competing for the chance to China 2022, on account of Qatar being unsuitable. The last time around in World Cup Qualifying we gained 1 point from 10 matches but most importantly it was our first point in officially recognised International Competition.
This is our litmus test – at the conclusion of these qualifiers we can accurately assess how far we have come as a competitive nation. We are ready. We are Kosovo.
For those who may have forgotten, here's a reminder of the group we've been drawn in: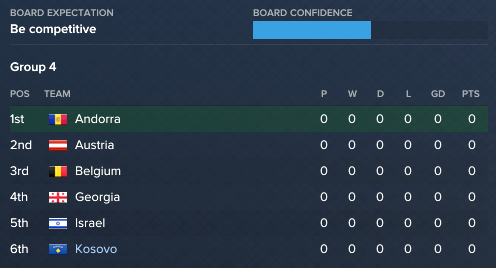 First up we play Austria. We have a system that works and we are determined to keep it working. 4-4-1-1.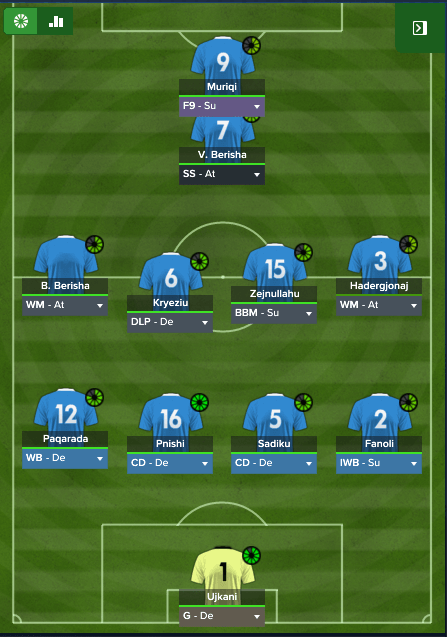 On 14 minutes Kosovo break the deadlock through Bernard Berisha…GOAL! 1-0 Kosovo. Austria equalise on 40 minutes. 1-1. On 63 minutes Kosovo retake the lead through substitute Sinan Bytyqi…GOAL! 2-1 Kosovo. It doesn't last as Austria equalise again in the 66th minute. 2-2. All things considered we have to consider that to be a successful start to the campaign but I'm left feeling that we've dropped two points rather than gaining one, regardless of our stature.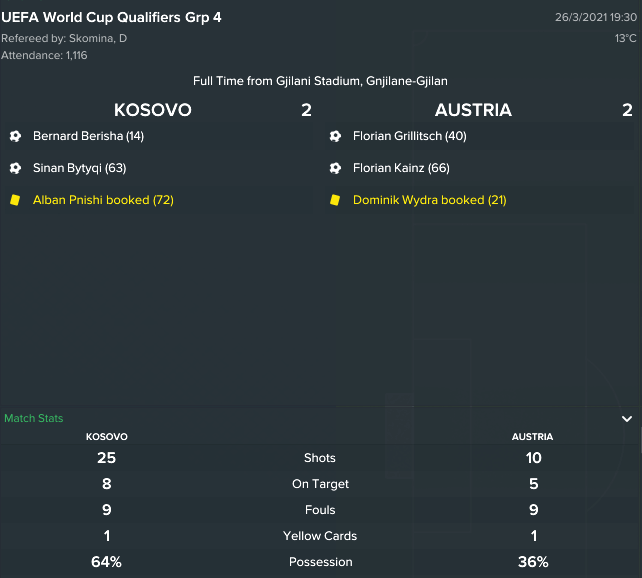 It's Belgium next. The nearly-men of the last decade, Belgium. We go with what we know with the exception of resting the tired Fanol Perdedaj and the shuffling required to accommodate that.
It's the Belgians who strike first to take the lead in the 23rd minute. 1-0 Belgium. They double their lead on 34 minutes. 2-0 Belgium. On 40 minutes Kosovo grab a lifeline through Valon Berisha…GOAL! 2-1 Belgium. A disastrous deflection gifts Belgium a third. 3-1 Belgium. A quick breakaway and Belgium score a fourth. 4-1 Belgium. Our misery is compounded by a second yellow card for Bernard Berisha on 76 minutes. Belgium are rampant as they get a fifth. 5-1. It's the most we've ever conceded in a single game and we're devastated by it.
We welcome Israel to our place next as we look to bounce back from the humiliation in Belgium. Bernard Berisha misses out through suspension to be replaced by Arber Zeneli. Super sub Sinan Bytyqi gets his place ahead of Vedat Muriqi who isn't at full fitness.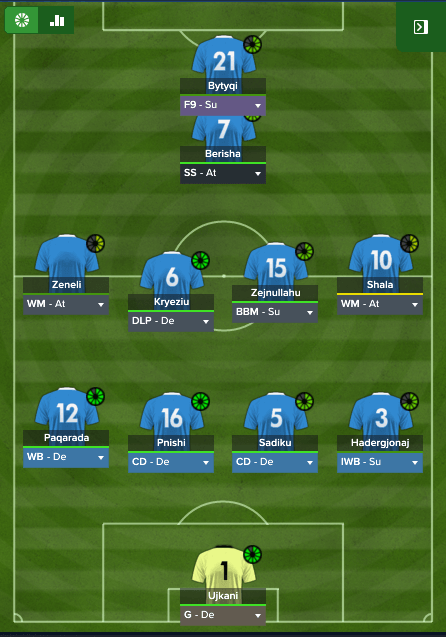 It's a great start as Herolind Shala fires in early on 4 minutes…GOAL! 1-0 Kosovo. On the cusp of half time Israel hit back. 1-1. Agony as Israel pick out a winner on 87 minutes. 2-1 Israel.
We travel to the whipping boys of the group, Andorra, now and it could not have come at a better time as we look to restore some pride! We return to our first choice XI.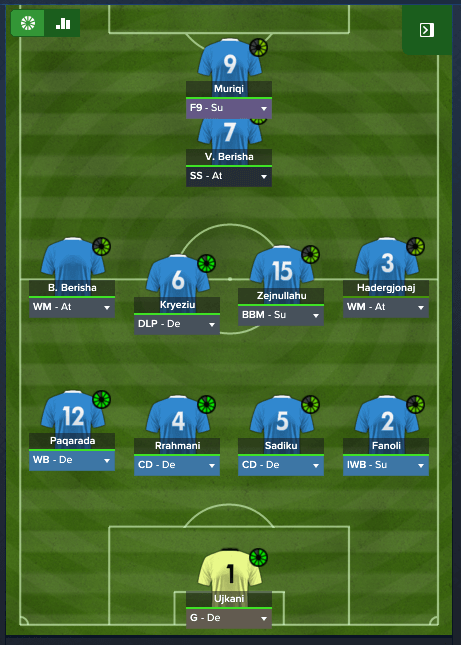 An early scare as Valon Berisha goes off injured in the 1st minute. Kosovo take the lead on 14 minutes as Hadergjonaj heads in from a parried shot…GOAL! 1-0 Kosovo. The lead is doubled on 30 minutes as Vedat Muriqi hits home…GOAL! 2-0 Kosovo. There's no letting up as Kryeziu fires in from distance on 43 minutes…GOAL! 3-0 Kosovo. The second half breezes by without any moments of note. A nice and much needed victory.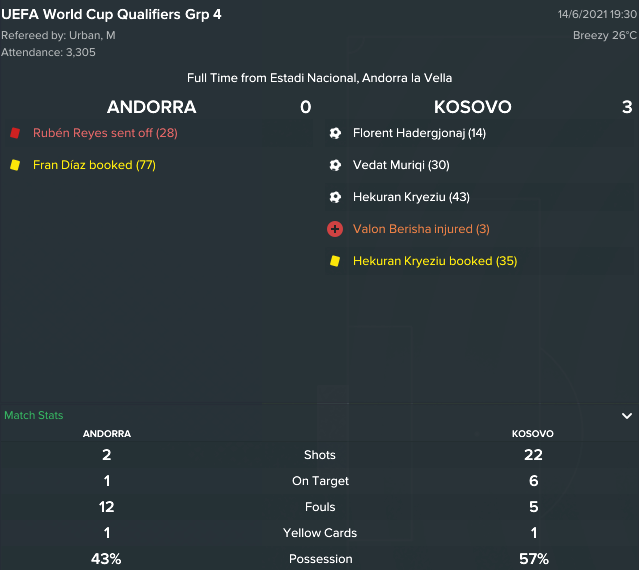 Georgia come to town as we reach the halfway point of this campaign. There's a debut for Greek-born goalkeeper Armand Demalija.
Kosovo dominated the game but couldn't make it count as it ended in a scoreless draw.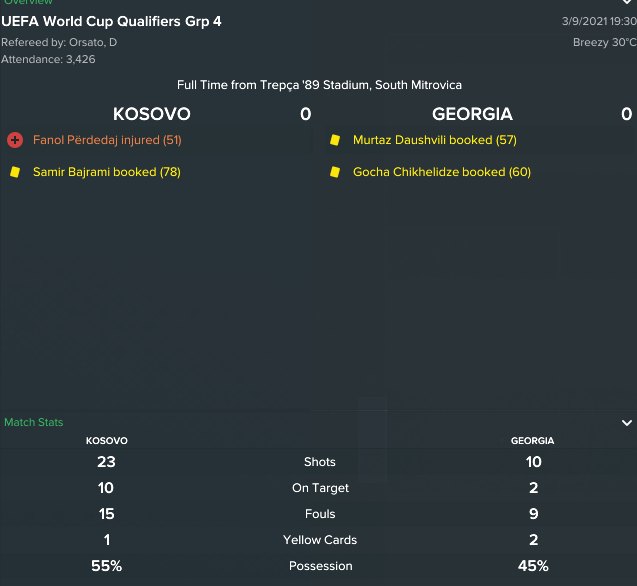 As the second round of games begin we travel to Austria looking for revenge. There's a bit of reshuffling required due to injuries.
9 minutes in and Bernard Berisha takes advantage of a parried shot to sweep the ball into an empty net…GOAL! 1-0 Kosovo. The lead lasts until 37 minutes when Austria equalise. 1-1. On 43 minutes Kosovo regain their lead through Sinan Bytyqi…GOAL! 2-1 Kosovo. Just after the hour mark Austria equalise again, oh so familiar. 2-2. On 67 minutes it's a horror show as Sadiku gives away a penalty but it's saved by new goalkeeper Demalija! On 80 minutes Austria finally get their lead. 3-2 Austria. With that our chances of World Cup qualification are seriously hanging in the balance.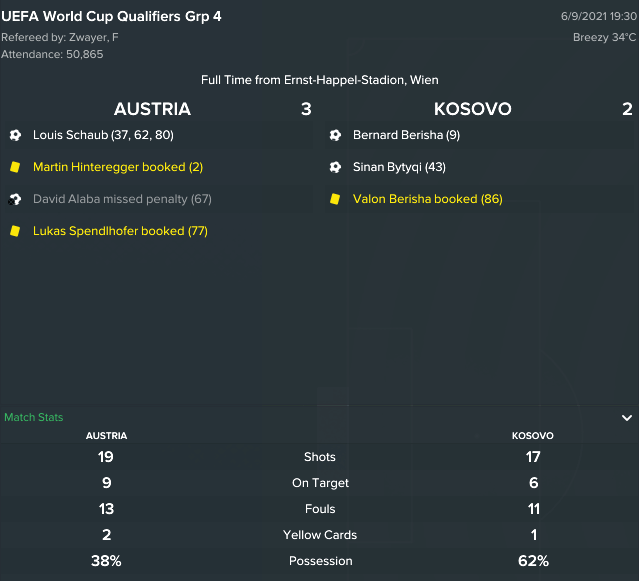 It's Belgium now. Bloody Belgium and the squad is awash with injuries but we don't do shying away, let's do this!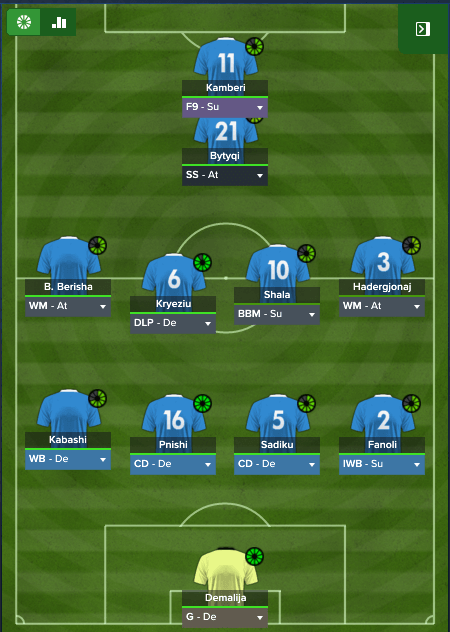 It's a tame first half with not much of note. The second half starts well and on 50 minutes Kosovo take the lead through Florian Kamberi…GOAL! 1-0 Kosovo. Belgium equalise in the dying embers of the game. UGH! 1-1. It's a great result but I can't believe we let that slip!
The chances of qualification are now very slim but we will still aim to finish as high up the table as we can. One last push… join us then!