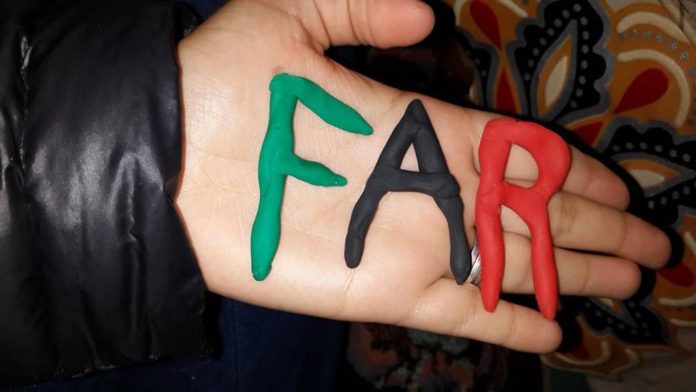 What do you know about Morocco that doesn't involve Tommy Cooper's fez, tourism or the movie Casablanca?
Exactly. But did you know they participated in the 1980 Eurovision Song Contest? Seriously. Italy gave them their only seven points and they only beat Finland.
I've personally never been to Morocco myself but virtual me has taken the plunge and went to West Africa for a spot of football management. Why? Well, quite simply to dive head first into the unknown.
If you've read my FM stuff in the past, you may know that every piece of tactical genius I ever have is a result of either frustration, desperation or whimsy. I don't concentrate on finances in too much detail other than ensuring I'm in budget and I certainly don't go out of my way to implement a style, ethos or mantra through the club like some of those smarter, fancier FMers you may read.
So, I've decided to become one of them. In Morocco. This is either going to be brilliant or the greatest implosion in football since William Gallas in Birmingham nine years ago. I'm going to delve into the scary world of tactics, the treachery of youth development and the mind-numbing banality of staff recruitment.
Will this be the greatest FM save you've ever seen? Absolutely not. Will it be hilariously slapdash and disastrous? Abso-bloody-lutely. Let's get into meeting the poor souls that put me in charge.
FAR Rabat are a club in Morocco. They're like the Liverpool or Arsenal of Morocco. They've won many trophies in the past but recent years have been lean. How lean? No trophy of any kind for a good nine years. Arsene would be proud. First fun fact – they're also the Army club of sorts apparently, which probably has some shady undertone to it but oh well this is a video game not an UN meeting.
Anyway, we should probably start somewhere with this save. How about objectives? That seems like a good place to start. What do I want to achieve with this save? Well:
• Success – I want to win a trophy within two seasons minimum
• Tactics – I want to find a play style that is exciting and successful
• Youth – I want at least one academy product (18 or under) to appear at least five times every season
So that's what I want from this save. I've decided to keep them fairly simple since I'm new to all this setting goals nonsense that it's a little bit daunting. Can't be overextending myself.
Objectives to be ignored (and failed) set and obligatory meetings out the way, it was time to take a look at my squad. For some reason, they'd already played a two-legged cup tie (a comfortable 6-0 drubbing of CA Khenifra) so I thought I'd check the scorers first. Mehdi Neghmi looks to be a pretty good striker at 27 and FAR loyal which is a good start. Mustapha El Yousfi though is not so great looking. Fortunately, left back Mohamed Cheikhi saved my sinking heart by looking like a decent left back.
Then I looked at my squad and I realised we had a couple of issues. Firstly, where are all our full backs? Secondly, why do I have so many of the same type of player? Whoever put this team together clearly doesn't realise that you need more than 328 defensive midfielders to be successful. It's fine, I'll have a bit of mon… nope, we're way over the wage budget. Excellent. Sell to buy. This is looking like a bad idea.
As for the general quality of the squad though, it's not terrible. There are some decent players in there. Isaac Vorsah is a Ghanaian international and has played regularly in the Bundesliga; Ilias Haddad is a good partner for him; Amine Bourkadi is a great keeper to have and Armchair (not his real name) looks to be a quality utility man.
So, just how am I going to get them all in? How do I make this tactic exciting and successful? I don't know but you will now join me for a play by play of my thought process.
What formation should I base it off? 3-4-3; 4-3-3? Ooh, a 3-1-3-1-2. That's seriously tempting. We do have the personnel. I'll maybe keep that as an alternative. What else? 4-2-4 makes sense. I'll start there. Now then, attacking definitely and all the instructions I think make it exciting. Nine seems excessive though. Maybe things like low crosses and retain possession are unnecessary. Maybe let's reign those in a bit. Sorted for now, I'll have to see how the friendlies go.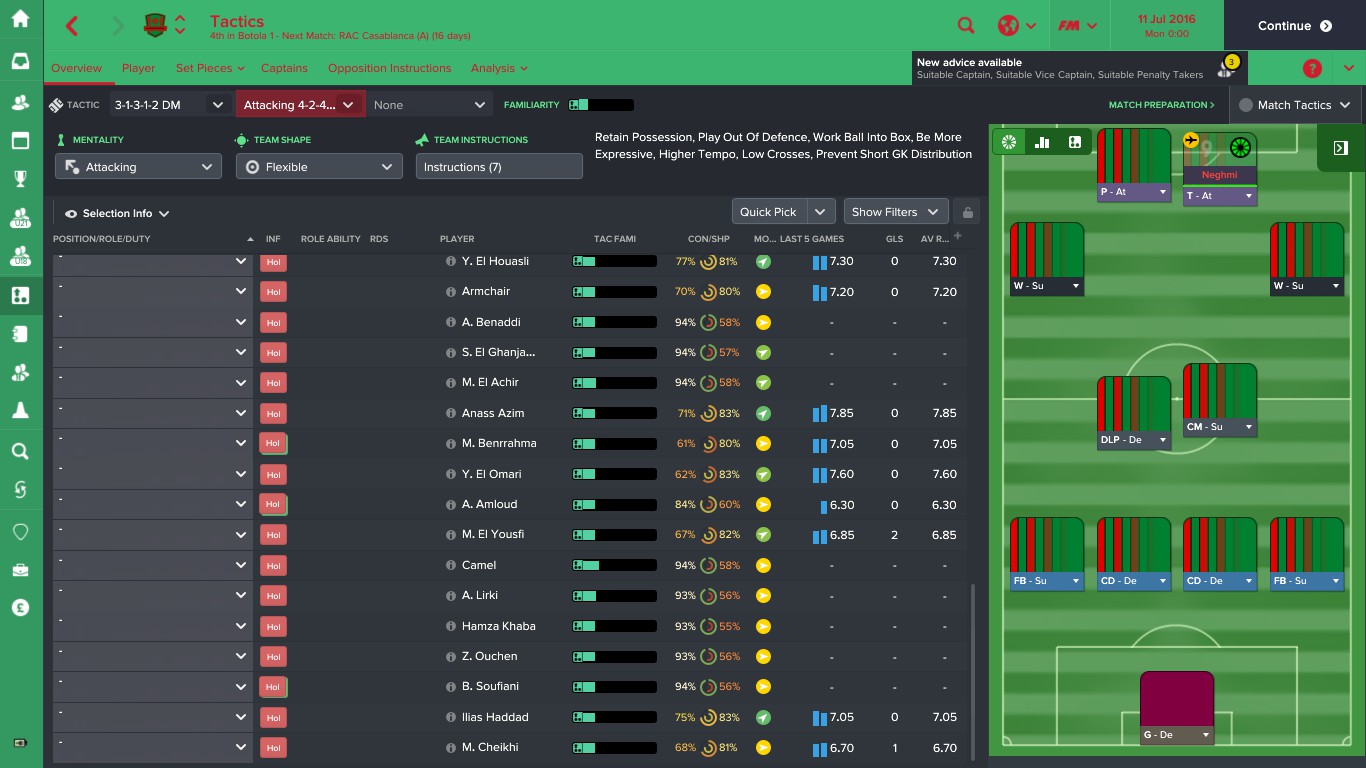 Staff next and it's a group of about five combined across all departments with nobody being particularly amazing. It's Morocco though so what do you expect? I decide that the lack of a fitness coach is stupid and remedy that with my third choice for the role because he was the one I could afford. I'm pretty pleased with Omar Benjelloun who looks to be a solid little coach that I get on pennies. I also manage to get in a couple of scouts and a physio too to bolster what is a pretty depleted backroom team.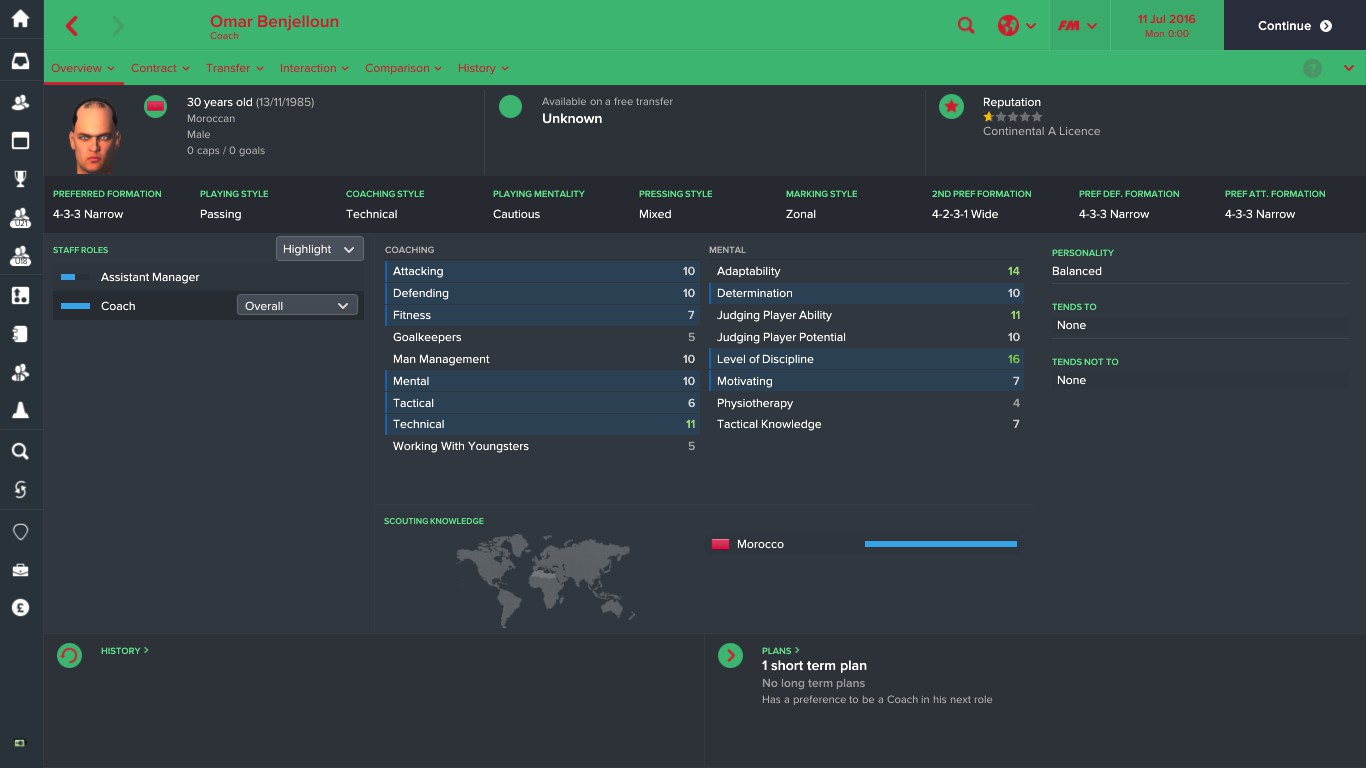 I think that's about it too. Next time out, you'll join me at the end of pre-season to see if I've signed anyone, how we've done in non-competitive games and whether or not I can hack this tactics business. If, of course, you do have any suggestions, advice or general chatter about anything you've seen then get in contact with The Higher Tempo or myself on Twitter. I'm sure you'll find me.