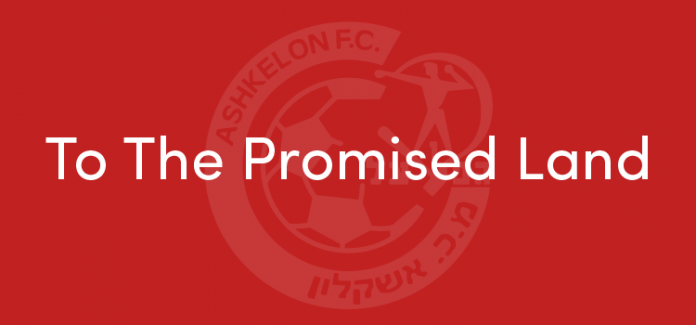 Don't tell the Hapoel Ashkelon FC board, but there's not much in football management that I'm really good at.
But there are a few things. One is low-level signings, by which I mean signing players who:
don't cost much
aren't playing at a high level
haven't achieved much
on paper (i.e., in a database) don't look up to much
but who succeed for us at doing just the job we want.
Take, for example, Liran Asefa:
I signed him as a kid for nowt. He did a fantastic job for us, as player and captain. There were times when he seemed to carry us through matches single-handed. And he set a club record for appearances (264, in the league).
The reason I can honestly, rather than boastfully, that I'm good at this because typically, when I sell them on, their performance declines. Look at Asefa's history, which is a case in point: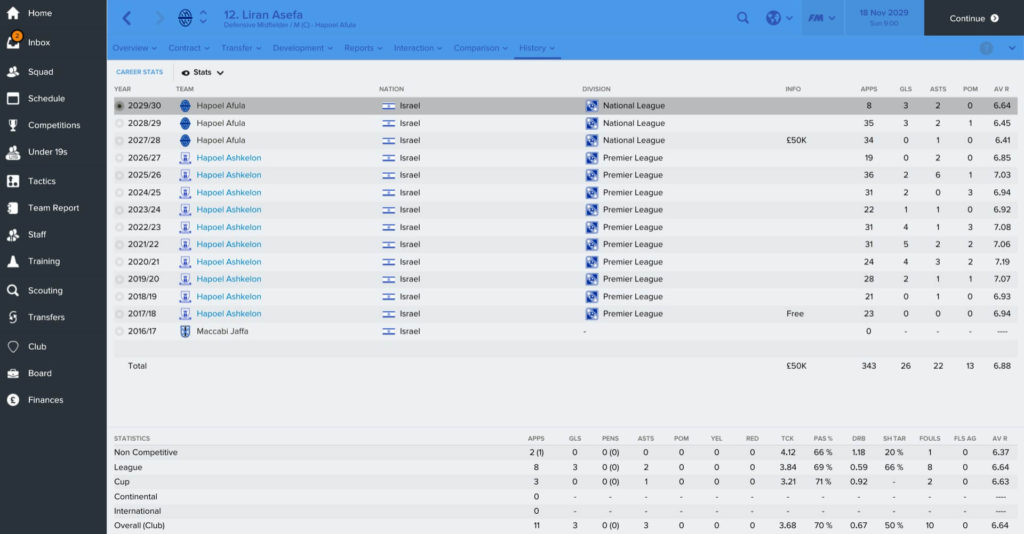 He dropped a level, yet his performance level declined.
Now I wish two things. First, that I knew the secret of my own success, so that I could optimise the process. But I don't. It's something to do with having an established a pattern of play and so knowing what I'm after; it's a lot to do with looking at the player in the round (for example, personality, career history, injury and disciplinary record) rather than just his attributes; and also to do with immensely diligent, focused, scouting (by talented scouts); and finally a fondness for iconoclasm — just because the rest of the world doesn't rate him, doesn't mean he's not good. But all that doesn't quite capture it: there's something that happens intuitively.
Second, i wish I was good at the opposite — splashing the cash. Because my just-about-managing approach, based on signing low-level Asefa types, has taken us as far as it can.  If we're going to progress from being runners-up, and knock Haifa off their perch, I'm going to have to bring in some quality signing and pay good money for them.
Trouble is, I've always been rubbish at that.