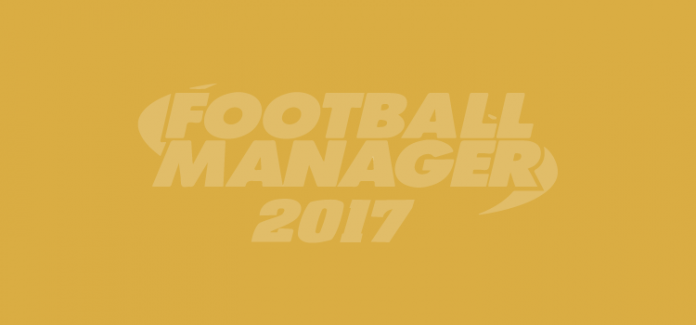 If you look at the calendar on your wall, you may be under the impression that the year is 2017. And if you look on Wikipedia, you may think that the manager of the Israeli Premier League (IPL) club, Hapoel Ashkelon FC, is Yuval Naim. But you'd be wrong on both counts. It's 2031 and I've been the manager of the Ashkelon since the summer of 2016. On the basis of this experience, I've written a guide to the IPL.
Advantages
Here are some good things about managing in the IPL.
It's a small league. There are only 14 clubs. So the season's don't take long to play and everything comes around again fast. Got knocked out of the cup? No problem: you'll soon be contesting next year's competition.
After teams have played each other twice (so after 26 matches), the league divides into two. The top 6 compete for places in Europe; the bottom 8 slug it out to avoid becoming one of the two relegated clubs. This creates two points of interest: (a) from about, say, 18 matches into the league season, you already feel you're on the run in; (b) you have to decide a strategy for play-offs. I should explain here that the play-offs don't start from zero points: each team retains the points it's gained from the first part of the season, though once the league has divided no team from the bottom 8 can overtake teams in the top 6. So you can make decisions: at what point do you decide that you won't get into Europe/get relegated? and then what do you do — play each game to win, experiment with tactics, rotate the players, or bring in the kids?
IPL teams play in two cups: the State Cup (the equivalent of the FA Cup) and the IPL Toto Cup. The Toto Cup is fantastic. It starts with a group stage, just before the league season kicks off. This provides an ideal form of progression from pre-season friendlies. The matches are competitive, but you can experiment a bit. The fact you're allowed to use 5 out of 7 subs helps you to rotate and manage match fitness. A rule I particularly like is that you can play foreign triallists: I always bring in a few, either so that I can have a look at them with a view to signing or just to provide options for rotation. And they can compensate for weaknesses. Short of talent on the wings, for example? Play a foreign triallist, at zero cost. If you get through the group stages, there's a two-legged quarter final and then a single-leg semi before the final in January. These rounds are useful for providing further opportunities for rotating the squad, managing match fitness, and entertaining the fans. And the two-legger makes for a different kind of tactical challenge.
The big clubs, such as Beitar Jerusalem and Maccabi Tel Aviv, are not that big. They're not like Celtic in the Scottish Premier. If you manage one of the smaller teams, you can still have  ago at challenging them, at least within a few years.
There's a good infrastructure. Some of the clubs have sizeable grounds (for example, Beitar's has a capacity of 34,000) and the money that comes into the league from fans, TV rights, and sponsorship is enough to give you something to play with. There are also some good quality backroom staff, which means you might be able to develop your players considerably. (For example, in my own save I found on day 1 a fitness coach and Head Physio good enough to still be with me, 15 years on.)
There's a good deal of tactical variety, so as the season unfolds you can have fun developing a variety of counter-tactics.
Foreign players do not require work permits.
Disadvantages
Language courses for imported players and staff to learn Hebrew are expensive. (If you've ever tried to learn Hebrew as an additional language, you'll appreciate why.) Typically I've had to pay £40k a time.
Israel is geographically isolated. Most of the surrounding territories (e.g., Lebanon, Syria, Jordan, plus Palestine) have low-quality leagues. Although Egypt is much better, you can't add the league. The isolation limits the possibilities in terms of friendlies and affiliates. Scouting can be expensive.
Advantage or disadvantage?
Each club is limited to 6 foreign players. of which only 5 can be on the pitch at any one time.
This can act as an annoying constraint at times.
On the other hand, it can be quite relaxing: it restricts the need to frantically scout abroad — there's no point developing a not-so-shortlist consisting of scores of foreigners.
And, if you enjoy sudoku, you'll enjoy the combinatorial aspect as you have to juggle options ("If I want to bring in that Argentinian striker, I'll need to exit my Brazilian wing-back").
Conclusion
Overall, the IPL has much to commend it. It seems to get overlooked by many of the FM community, but then this lends to managing in the IPL a hipster vibe!
The advantages I've listed above have made the experience hugely enjoyable. And, when, for whatever reason, I leave my club, it won't be long before I have a crack at the second tier (the National League).
So come on in, the water (of the eastern Med, the Gulf of Aqaba, the sea of Galilee, or wherever) is lovely.