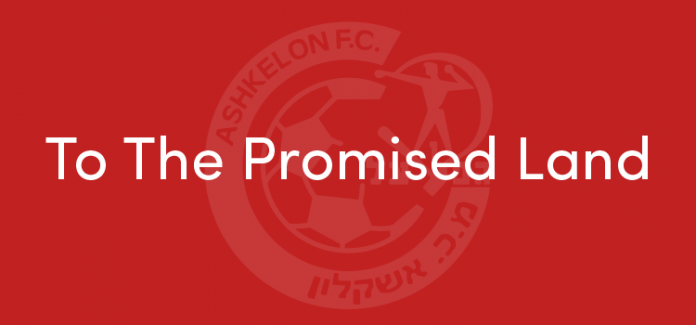 I said I was lousy at splashing the cash. In his first season and a half at Hapoel Ashkelon FC, Roi Sela, my record (£1.8 million) signing has played 27 league matches and accumulated a total of 6 goals.
27/6 = 4.5.
So when the board's profligacy leads me to launch a mid-season fire sale, Sela's the first to be listed.
For some reason, Valencia decided they want to give us £3.9 million for him. On the phone, I tried to make it sound like a finely balanced decision.
Afterwards, I went down to the boot room to find Adi Konstantinos, my assistant manager. He likes to meet the groundsman (an Ulsterman by the name of Matt) there to 'discuss the pitch' (a euphemism for sharing a hip flask of arak).
When I tell Adi about Valencia he gets his keys out of his pocket and says, "I'll drive Roi to Tel-Aviv airport".
Not in that state you won't, Adi.
The groundsman starts to tell me about when something similar happened at Glentoran in the winter of '58, but really, I don't have the time.
Taxi for Mr Sela.