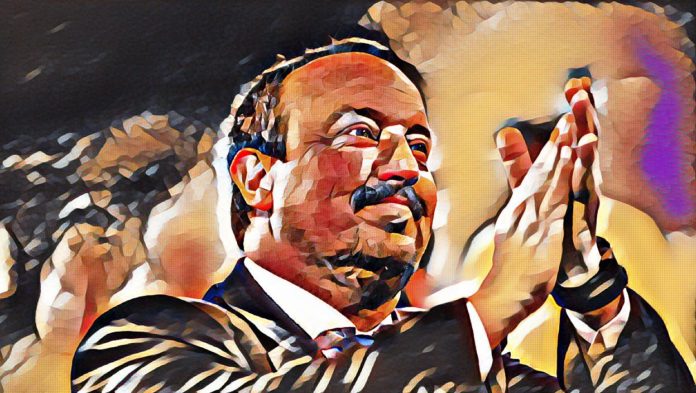 The Gospel according to Rafa
Prologue
In 2004, I was 12 years old and I watched with intrigue and excitement as David Moores sat beside Rafael Benitez, introducing him to all as the new manager of Liverpool Football Club. The Spaniard arrived on Merseyside having taken Valencia to two La Liga titles and the UEFA Cup during his time there. 6 years later when walking out of his office in Melwood for the final time, the jewel of Benitez's tenure was surely the Champions League title won in his maiden season in charge.
The early stages of Benitez's tenure were nicknamed by Liverpool fans as "The Rafalution", where our Spanish manager took Liverpool to the modern age of football, using his Spanish knowledge of players, personnel & tactical strategies to return Liverpool to the upper echelons of European football on a regular basis. Despite my childhood being spent watching Roy Evans & Gerard Houllier coach Liverpool sides, it was the uncharismatic Benitez who enraptured me with his tactical ingenuity.
While on a weekend away recently without my laptop, I decided to load up a Liverpool save on my iPad on FM Touch, and manage them with a twist. While Liverpool currently excite/terrify through their games under the enigmatic Jürgen Klopp, their lack of balance in midfield seems to be an aspect of their game that causes most of the side's problems. It was their lack of control in the Deep Lying Golden Zone that I decided to control by taking Klopp's current side and play the Benitez way.
On becoming Liverpool manager, the injury crisis shocked me, though given Liverpool's season this is a very realistic representation, so dipping into the transfer market was a much needed venture. However, the transfers I would make would need to mask the signings Benitez made at Liverpool that I felt the current side lack the options we once had under Rafa. In came:
Hirving Lozano, a left-sided inside forward who I felt could mimic Ryan Babel in that role.
Thiago Maia, a ball winning midfielder who I hope could become a Javier Mascherano-type player in the side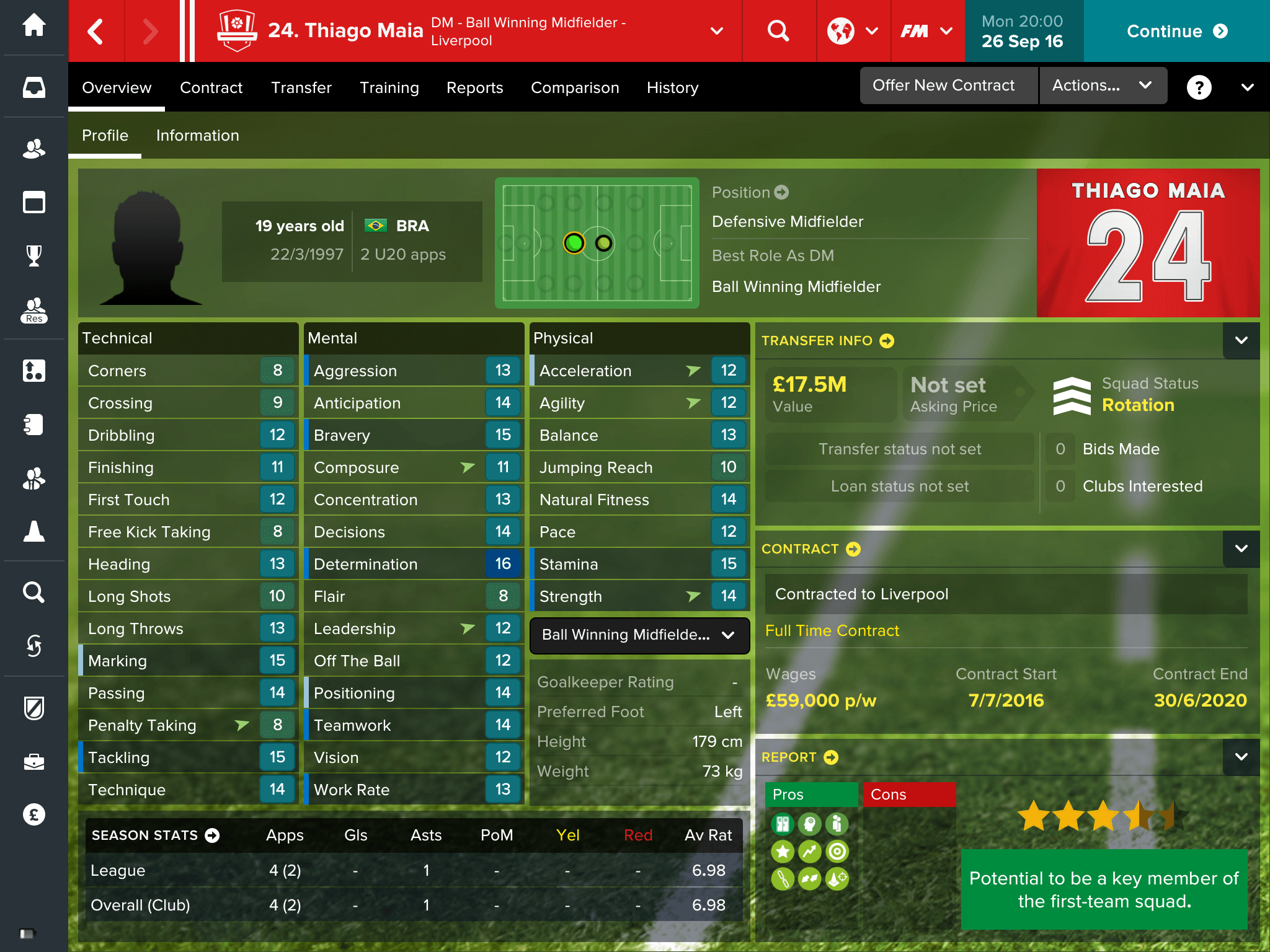 Sead Kolasinac, the Bosinan left-back who is more conservative to Alberto Moreno but possess the physical attributes seen in John Arne Riise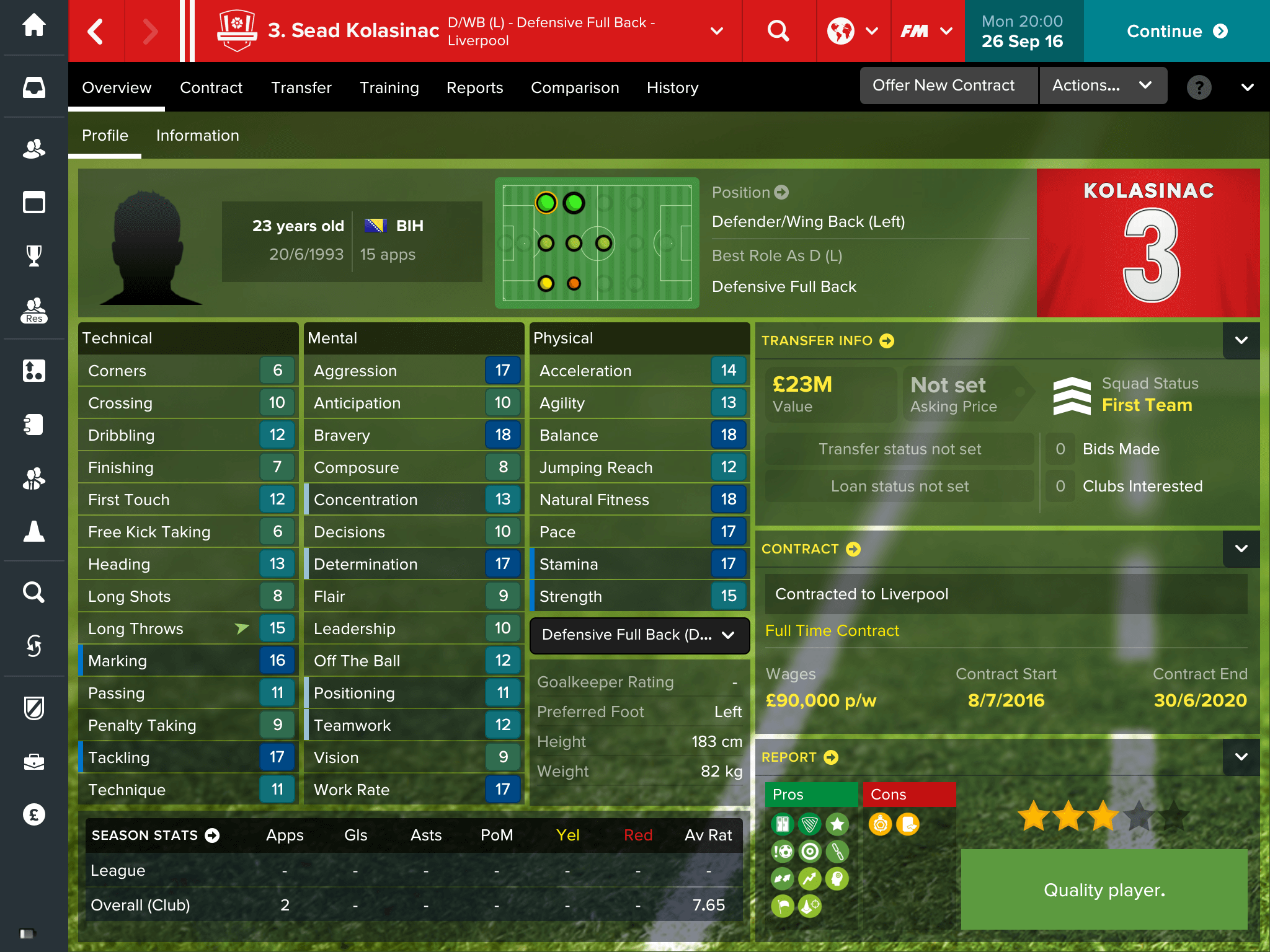 Michael Keane, the towering ball-playing central defender who I hope can be the right-sided version of Daniel Agger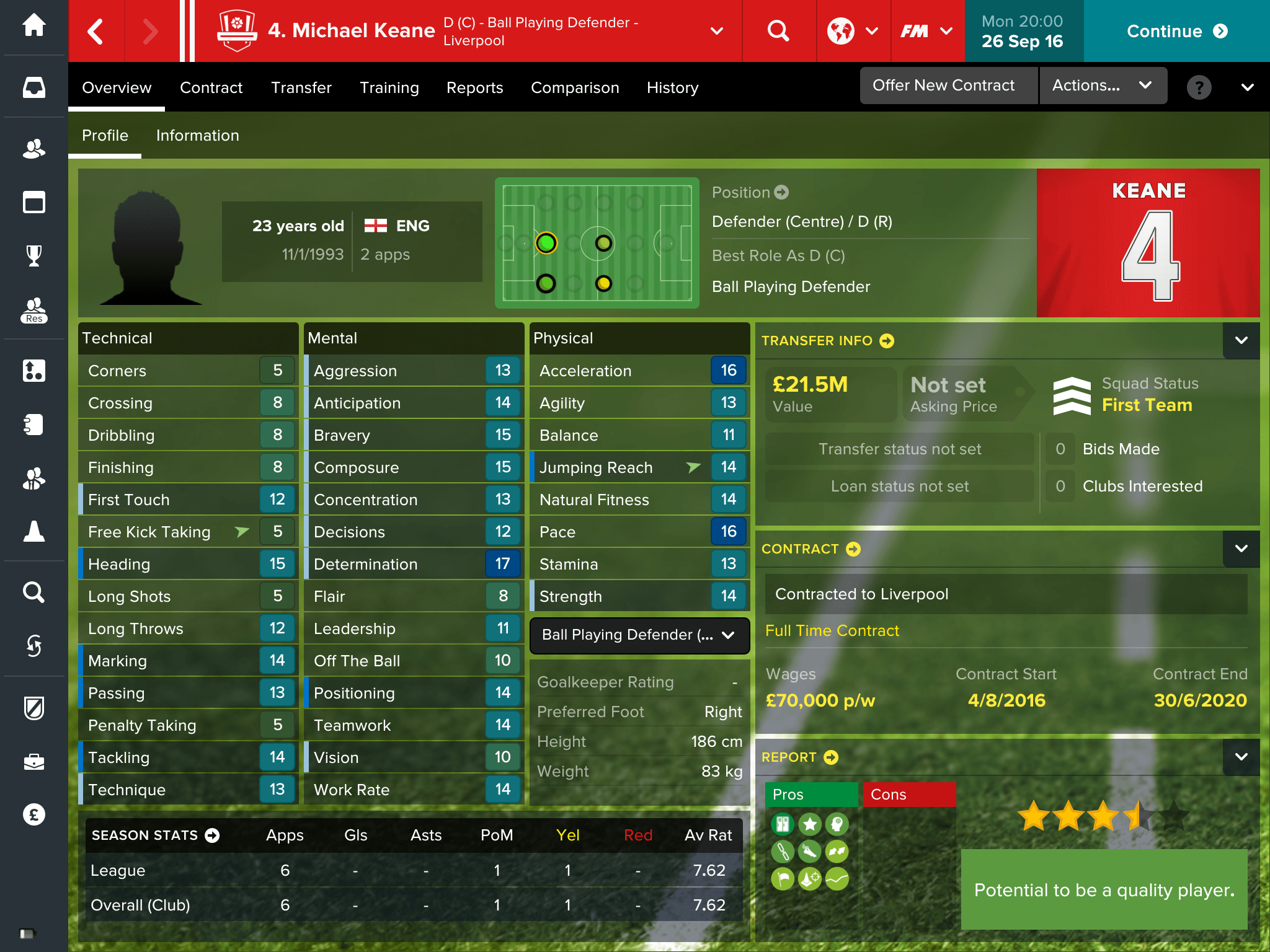 Stefan Kiessling, the German target man to be an attacking focal point a la Peter Crouch, despite being a few inches shorter
Timothy Chandler, the right back who reminds me a little of Steve Finnan, an all-round right back adept in both his defensive duties while also supporting the attack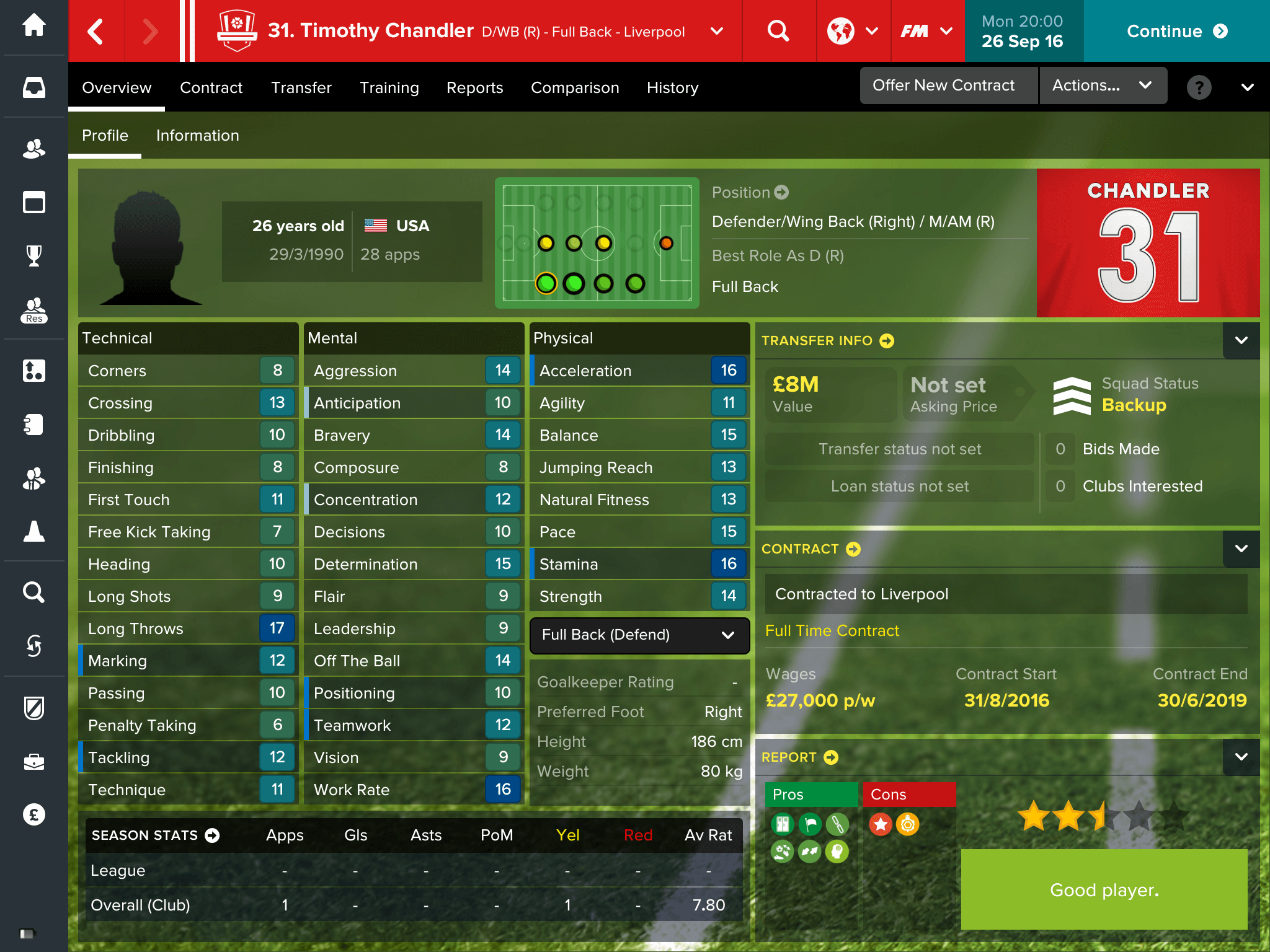 Understandably, many of you readers may not agree with my choices, and I welcome your interpretations and opinions, but ultimately for me, these players became the options I could sign & also see similarities to previous players in.
As I currently have played to the end of September 2016, some of these new signings have yet to make their impact. Current Liverpool players have performed & excelled when selected and in an un-Rafa like move, I have not rotated as often or widespread as the man himself did. However, the season is long, and I'm sure these players will make an impact when called upon.
COMING SOON
In the next instalment of the Disciple of the Rafalution series, I will be discussing the tactical set ups I have adopted for this upcoming season.