THE OBJECTIVE: TO MANAGE MY HOME TOWN CLUB, DOVER ATHLETIC, IN THE NATIONAL LEAGUE. DOVER HAVE NEVER PLAYED LEAGUE FOOTBALL. I AM GOING TO TRY AND CHANGE THAT.
October
There are three things that you can guarantee in life; death, taxes and Dover Athletic matches involving lots of goals. My defence is certainly not iron tight, so I decide to fight fire with fire and change my formation slightly to get us a little more on the front foot. Still a 4-4-2 but with the wingers playing much higher up the pitch. Playing a flat four in midfield has sometimes left us wanting in the attacking third, ultimately, where I would prefer us to be playing.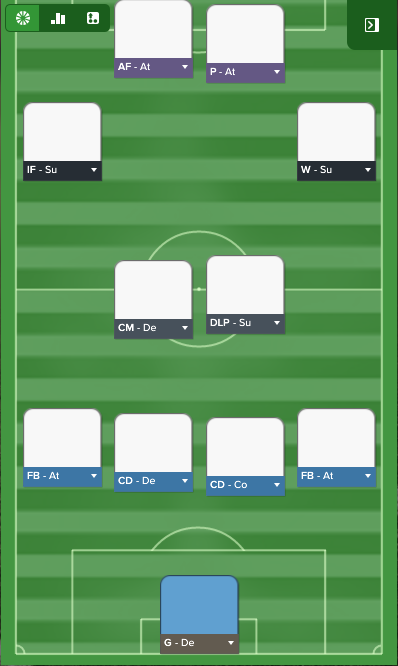 Away we go for our first match of the month. The North West of England is synonymous for its rain and it certainly didn't disappoint. Chester raced into an early lead before Ricky Miller grabbed a brace and Sof nicked the winner. A cracking result with our new system. I feared the worst as Chester seemed to dominate early possession, but once we equalised, there was only ever going to be one winner.
Sutton United rocked up at Crabble with a game plan. Play nine at the back and play for a draw. We just couldn't find our way through. Miller, twice hitting the woodwork and Lafayette missing a hat-full of chances, condemned us to what I thought would be an undeserved draw. Worse was to come when Sutton nicked an injury time winner with their only meaningful attack. Jamie Grimes the guilty party, a poor back pass to Mitch Walker saw Rory Deacon nip in to commit the most blatant robbery since the Great Train.
The boys train hard in the next session. Jake, calls the boys into the meeting room in the back of the portacabin for a debrief, which reminds me, I really need to buy some febreze. Lafayette hasn't hit a barn door in over four games now so has been told to shape up. Bondz, comes in for skipper Grimes, as his last howler is still being played over and over in my mind. I tell the squad that I believe in them and the system we are playing. They have to believe in themselves, and their team mates.
The afternoons silence is broken by the whirring of the fax machine. Sam Magri has been called up for Malta and will miss the FA Cup game with Maidenhead. A chance to rest a few bodies and have a look at what we have in reserve.
Gateshead, a club in the shadows of Newcastle. Their stadium, complete with athletics track, is really a rather impressive venue. Even more impressive when a two goal salvo from Ricky Miller, means we board the coach with three lovely points after a 2-1 victory. A late consolation for the hosts was all they could muster. Miller, denied by the woodwork again, for his hat-trick. I've lost count at the amount of times we have hit either bar or post.
The Non League Paper name Sofiane, into their 'Team of the Week', a good achievement from the young lad, who is really starting to dominate games now. James ( Bondz N'Gala's new nickname ), was solid against Gateshead. I give him a big high five in training and tell the boys to carry on as they are.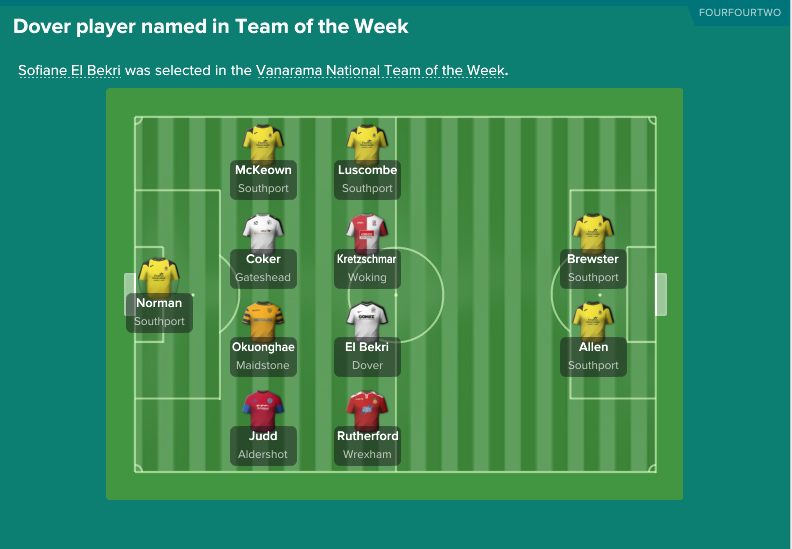 The FA Cup is a special trophy. We begin our journey in the fourth qualifying round, at Crabble, against Maidenhead United. Now Maidenhead are only one league below us, so we tread with caution. Moses replaces the non firing Lafayette and James Hurst steps into full back to cater for our Malteser, Sam Magri. At half time we look to be cruising, Moses grabbing a brace before, guess who?, Miller, notching bang on half time. The second half is a real eye opener. Maidenhead attack us with guts, grit and determination. Within minutes they pull back two goals, I withdraw Miller and throw Parky into the midfield to shore it up. Again, Maidenhead score, this time we are saved by the Linesman's flag. A 3-2 victory is not enough to satisfy my needs as I tear the paint off the walls in the Home dressing room." If I could drop the lot of you for the next game I would!" I scream as I march out of the room. We are into the hat for the First Round proper….just.
Magri reports back to training sporting a rather nice tan, but no knocks, which is a massive bonus. Sofiane, picked up a knock at the end of the Maidenhead game which leaves me light in the midfield engine room. Christian Toonga, has trained hard and played well for the U23's, so he gets his chance to shine at Crabble this week. Get some rest boy, you will need it.
Turns out Christian didn't need much rest at all. 32 minutes into his first team debut, Christian is shown a red card for an overly excitable challenge. Slightly stretching, he manages to catch the opposition defender right above the shin pad. A sore one for sure, red was probably a little harsh, but a lesson learnt for the young midfielder. 60 minutes with ten men actually spurred us on. Ricky Modeste was given licence to roam and he run riot. Scoring from a neatly worked short corner, bang on half time, then providing Miller, with two pinpoint crosses into the box. Braintree tried to rally late on, but the damage was done and we limped away with a 3-1 victory.
Tuesday morning was a time for reflection, not only was Ricky Modeste named in the 'Team of the Week' but since switching to playing with our wingers further up the pitch, we seemed to have stopped the deluge of goals we have conceded, and have won four out of our previous five outings. We are by no means the finished article, but we are on the crest of a wave right now.
A Kent derby is not to be sniffed at. Bromley, who sit bottom of the table, would no doubt be up for the challenge of Kent Rivals, Dover Athletic. Derby games are normally tight affairs, with the form book going out of the window. The first half was most definitely this. Parky goes off with an injured calf so Connor Essam is brought on to partner James. The second half is a very entertaining affair. Moses, Miller and Aswad Thomas, score to send us back to South Kent, victorious with a 3-0 win. Our first clean sheet in seven is also a big bonus.
Three missed calls greet me upon opening my eyes on Monday morning. Jim wants to see me in his office. Now normally these meetings would take place at the end of the month, but Jim is away on business so has brought it forward. Hurrah! the jammy dodgers have returned as Jim and the board are absolutely delighted with my managerial performance so far. The bank balance is a little to be desired but I hope a cup run will sort that.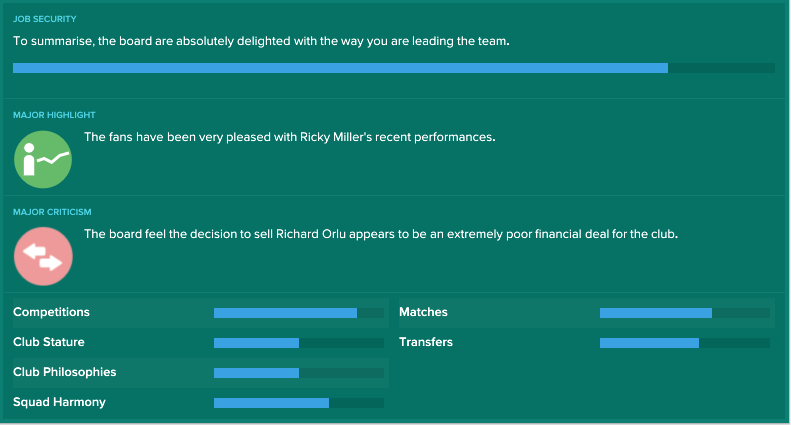 Speaking of cup runs, the fax machine has spat out our next opponents in the FA Cup. Adams Park, Wycombe, is where we shall be heading for round 1. Thoughts of Roy Essendoh come flooding back. Lets hope we can pull off a bit of an upset.
Probably one of the biggest clubs in non league, Tranmere arrive at Crabble. The scouse giants sit at the summit of the league. Jake seems to think we should drop an extra man in midfield and try to suffocate their free flowing football. A sleepless night the evening before dictates that I had a bold decision to make. The boys would be going out to win, no draws, no sitting back, win!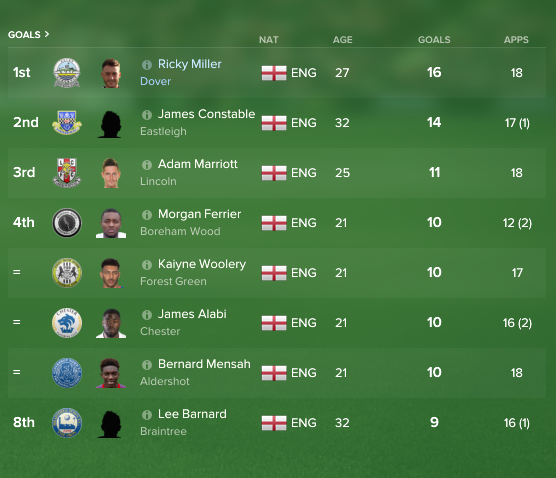 The Ricky Miller show rolls on. Two first half goals and an assist for Modeste, see us run out 3-0 victors. Another win and another clean sheet. Each and every player was fantastic. Both full backs were amazing with how they got forward to support and back when needed. Thomas and Magri were brilliant, and not only recognised by me, but also the non league paper. Team of the Week for both.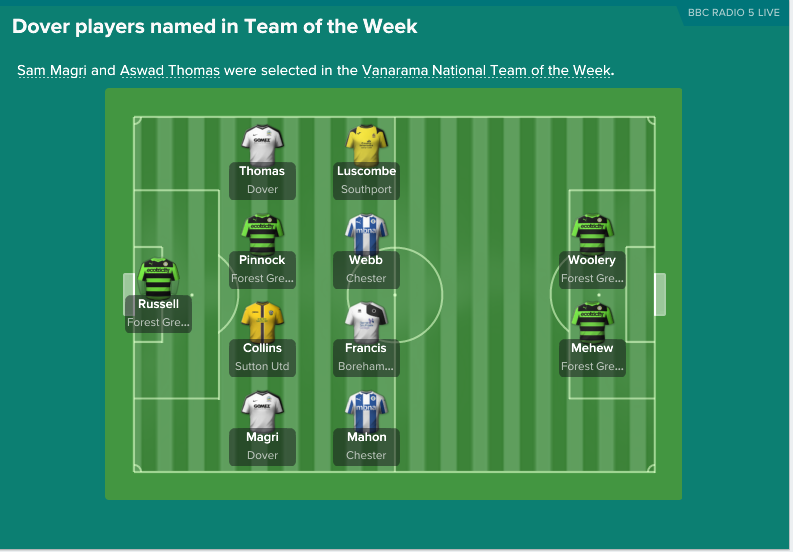 Four wins on the bounce propel us into fourth place. Wrexham lead they way on 35 points, only three above us. Its a marathon not a sprint. We won't be getting carried away, but we shall enjoy it while it lasts. The fax machine begins to make some noises, I decide to unplug it before anything dampens my good mood. Next up, Wycombe in the FA Cup.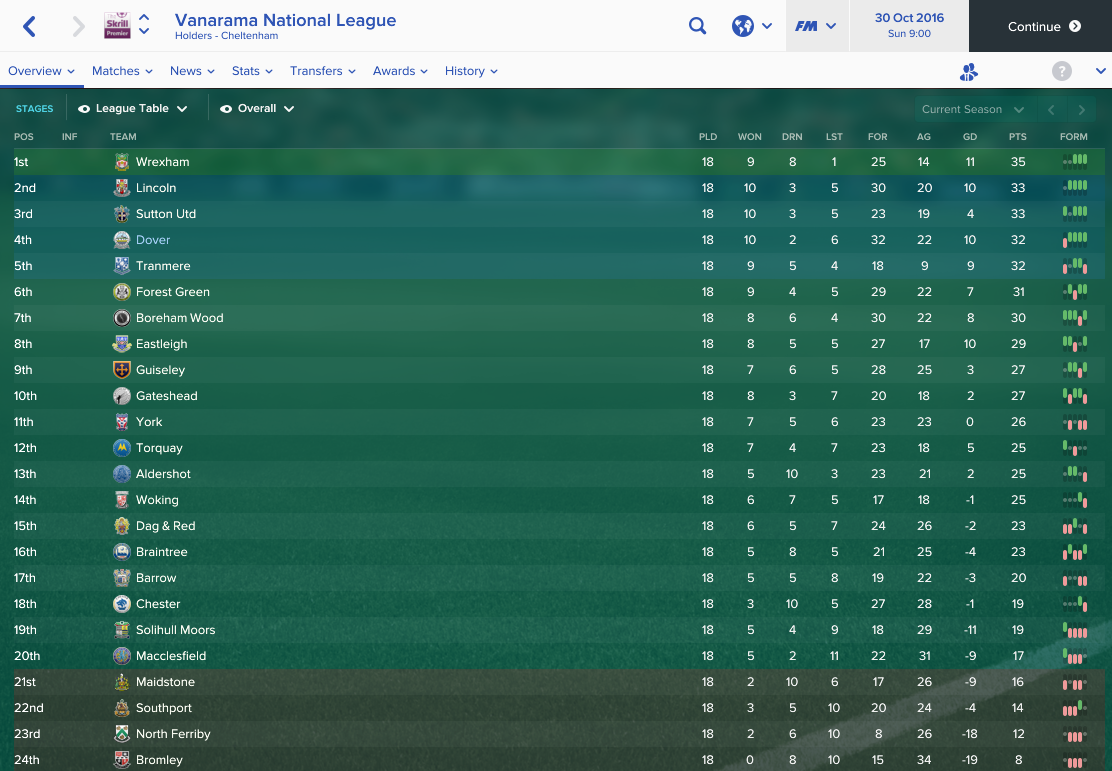 COYW!