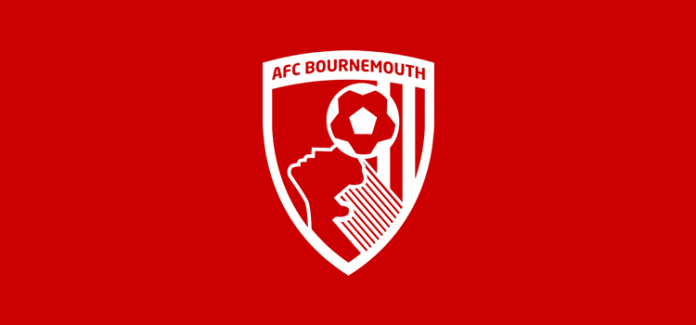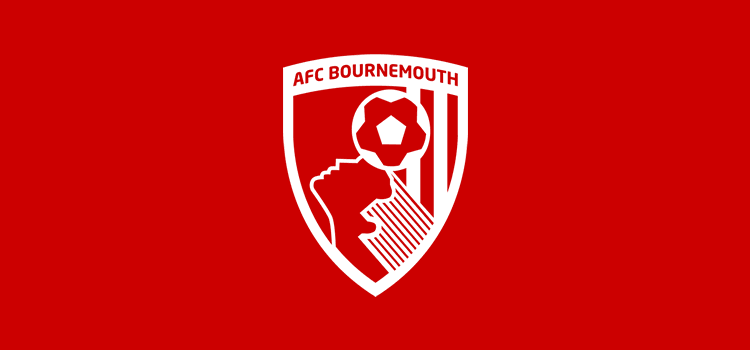 We end the year with greatest gift anyone could possibly dream of: a date with Tim Sherwood, the Patron Saint of Brexit.
The third round of the FA Cup (which, bizarrely, takes place on the 29th of December) sees us entertain Brentford once again.
It all ends in tears for Tactics. Adam Smith dominated the first half almost single-handedly – first dribbling the ball through the entire Brentford defence to within six inches of goal and essentially running the ball across the line, then chipping up Danny Ings for the easiest of tap ins. Ings added a third for us by pouncing after Darnell Furlong's slide tackle had sent the ball loose across his own penalty area. The only downside is a thigh strain that keeps Jack Butland out of action for two weeks.
That routine win was followed up by a slightly less routine draw. We trotted off to the Etihad and, while we held our own for the first fifty minutes, City started to turn the screw as the second half progressed and eventually broke through – Christian Pulisic driving home a rebound after his own shot was blocked by Steve Cook. Pickford, donning the gloves while Butland nurses himself back to health, probably could have done better with it.
In our time of need, Berahino stepped up, grabbing the bull (and the ball) by the horns and driving us forward by himself. He dribbled past three and slammed a right-footed shot low into the far corner past the flailing limbs of Joe Hart to secure us a valuable point.
A few days into the new year, we face off with Norwich City and we exorcise some demons. The Canaries have been a perpetual thorn in our sides over the last few seasons, continually depriving us of points at the most inopportune times. Not this time though.
Our passing was crisp, our movement was sharp and our tackling was aggressive as we bullied them all over the pitch and clinched a 4-0 victory. Berahino grabbed another brace, Calum Chambers hit a cross that dropped into the opposite top corner, and Tammy Abraham swept in a Charlie Taylor cross.
Although we defeated one bogey side in this game, we couldn't replicate the feat in our next. In earlier seasons, we seemed to have Southampton's number and we enjoyed a good record against our South Coast rivals. That seems to have dried up recently though, to our detriment. This match wasn't a complete disaster, although we did allow James Ward-Prowse's excellent free kick to be cancelled out by Troy Deeney's bustling header.
In this run of closely packed fixtures, our form stuttered, becoming a bit stopstart: win-draw-win-draw. It looked like that pattern might end against Burnley in our next fixture, but not in the way we'd like.
After thirteen minutes Dimitris Diamanatakos powered in a volley from a wide, inswinging free kick and the Clarets went 1-0 ahead. We toiled for a bit, struggling to properly impose ourselves on the game, but eventually we squared things up with a free kick of our own: JWP lined up to take a shot and instead slipped in Lewis Cook, who had run from deep to elude the Burnley defence. Cook took a touch and rifled a dipping shot across goal to put the finishing touch on a perfectly executed training ground routine.
Then the match descended into farce. Ben Mee mysteriously gave away a penalty for reasons that remain unclear. Wilson, perhaps feeling sympathetic, hit a timid effort that rolled wide of the post. Two minutes later, Dale Stephens shoved Wilson to the ground while defending a free kick and Wilson got a second opportunity from twelve yards. Not one to spurn a chance at redemption, he hit his pen into the opposite corner and scored. Lewis Cook gave us a bit of a cushion when he thrusted a hip at Chalobah's ambitious effort to deflect it past the goalkeeper.
Cook has hit a rich vein of form and has blossomed into a wonderful all-round midfield talent – he's equally adept in almost every midfield role and excels in every phase of play. Just as I had begun to admire his development, he decided to spoil it all by agitating for a move to Man United, citing their status as a bigger club as the motivating factor.
I flat out refuse to even contemplate selling our prize asset to a direct rival so I dismiss his concerns and tell him to simmer down. José then makes some sneaky comments in the press about his interest – it's typical Mourinho shithousery and I'm having none of it.
It's served its purpose though as Cook is thoroughly unsettled and it shows in an absolute stinker of a performance in our next match against Liverpool.
When Calum Chambers gave away a penalty and Origi converted it, I started to fear the worst, but soon after Danny Ings pounced on a sloppy bit of defending from Alberto Moreno and thumped an unnecessarily hard shot from close range to equalise.
Ross Barkley further endears himself to the Anfield faithful by putting us 2-1 up with a goal at the Kop End, but Liverpool quickly turned things around via Julian Brandt (bane of my fucking life) and Bobby Firmino. With time, and hope, running out, Danny Ings hit a slightly pathetic bobbler from twenty yards that somehow slipped through the grasp of Karius and wound up in the back of the net. At the end of an exhausting, topsy-turvy match, there was still time for Origi to rattle the bar with a header in the 89th minute but the game finished 3-3.
The next match against Stoke was equally goal-laden, but they were distributed much more favourably. The opening goal was truly a thing of beauty. Berahino drifted out to the left wing and lazily hit a cross into the centre of the pitch. As it bounced on the edge of the box, Chalobah chucked himself forward and essentially slide-tackled the ball out to Rossiter who pinged a first time shot into the bottom corner.
Saido seemed to be having a rare off day; we worked the ball down the right and Ings put a glorious pass into 6-yard box for Berahino to finish but he hit it straight at the 'keeper with virtually the entire goal at his mercy. The ball wasn't cleared and we eventually worked it back to Ings, who took matters into his own hands and produced a wonderful spin-and-hit into the top corner.
Chalobah made it three with a powerful shot from a corner and Ings nipped across the front post to tuck home a fourth. Destro made sure there was no clean sheet for us by embarking on a solo counter attack in the dying embers of the game that meant the match finished 4-1.
Danny Ings' hotstreak continued as he hauled us through an FA Cup fourth round tie against Cardiff City by scoring a pair of tidy little goals. Cardiff are very bad and we progress.
The Ings hype train is then completely derailed when he has to hobble off midway through the first half against Spurs. By that point, Iñaki Williams had already scored his obligatory goal against us and Tottenham would head into half time in front. It's the first time in a while that we'd been behind at the break, so I relish the opportunity to give the lads a bollocking and send the same eleven back out onto the pitch to go and sort out this mess.
And they succeeded. Berahino latched onto a miserably underhit Eric Dier backpass to make it 1-1, then he threaded in Nat Chalobah, who overlapped to seize upon the pass to put us ahead and then Saido jutted out his chin to nudge Adam Smith's cross over the line from all of two inches.
It's the same scoreline in our next game at home to Brighton, as JWP finished off a one touch passing move, Brendan Galloway nodded in Michael Keane's header back across the face of goal, and Tammy Abraham juggernauted his way past his marker to boom in a header of his own from Callum Wilson's corner.  It's a result that took our unbeaten run to nineteen games – a club record.
That set things up nicely for the first leg of our Champions League tie against PSG and looked like we might extend our record to twenty games as Tammy Abraham soared through the air and scored his second header in consecutive games around about fifteen minutes in.
We assert ourselves on the game and better them in almost every area, snapping into  tackles, fizzing passes into feet and carving them open relentlessly, but Tammy and Saido squander every major opportunity we created. It's crushingly inevitable, then, when Eden Hazard and Anthony Martial link up twice in quick succession to give PSG a 2-1 win and a pair of away goals to protect. We'll need to have a big day out in Paris if we want to progress but, while this is obviously a disheartening result, this is by no means over.
Blackburn Rovers are our rebound match and we coast into the FA Cup Sixth Round at their expense courtesy of some set piece efficiency: Chalobah looped a magnificent header in off the post and then Jack Stephens glanced home a near post header to double the advantage. James Ward-Prowse is the architect of both and his delivery from dead balls has added another string to our attack bow this season. Jordan Pickford pushed a save out to the feet of Danny Ward to give Rovers a consolation but they don't have the time or the quality to mount a proper comeback.
That win kickstarted our form and helped us to a pair of wins in potentially tricky fixtures. Everton have perked up a bit since finding themselves in the relegation zone earlier in the season, but they're still stuck in midtable (perhaps because they've been playing Lukaku on the right wing as they did against us) and offer us little resistance.
Tammy Abraham opened the scoring by sticking a header in without even jumping and then Chalobah steered in a low cross from a corner to make it two. Shortly after, the Blues are reduced to nine men in a bizarre incident where Rick Karsdorp received a straight red for a horrific challenge from behind and Idrissa Gueye picked up a second booking for protesting the decision. Thanks for making our lives easier, lads.
Abraham is back at it again in the next game at Chelsea where he bags a goal either side of a Jonathan Tah og and we walk away from Stamford Bridge with a 3-0 win.
Just the sort of pick-me-up we needed going into our do-or-die clash with PSG in Paris, then. With those two away goals counting against us, we needed to score at least twice if we were to have any hope of progressing.
It looked like there might be hope halfway through the first half. Ross Barkley picked up the ball in the centre circle, carried it forward, passed the ball into Berahino's feet and carried on his run. With his back to goal, Saido was tackled but the ball rolled into the path of Barkley who arrowed a left-footed shot into the bottom corner. 2-2 on aggregate, but it's not enough. Not yet.
As time ticked away, we clicked up through the gears, progressively putting more and more pressure on their goal… and the second goal came in the 85th minute.
It's just a pity that Diogo Jota scored it. As we were parked deep in their half, probing for a chance, Marco Verratti crunched into Rossiter to win the ball back and slipped it through to Martial down the left hand side. The Frenchman drove forwards and hit the post with his effort but the ball fell kindly for Jota and he drilled it past Butland to make it 1-1 on the night and 3-2 to PSG on aggregate.
While it's frustrating to be eliminated at the first knockout stage for the second year in succession, we've once again done admirably to be as competitive as we have, especially considering the gulf in quality between the two sides:
That squad is, frankly, an embarrassment of riches. I don't want to harp on about finances again, but it's worth nothing that PSG have a net spend of over £150 million in each of the last 4 seasons. And, to be fair, they've got their money's worth with the set of players they now have at their disposal.
Still, it's no use complaining as they outgunned and outplayed us and now we're out. To lean on a tired cliché, at least we can now focus on the league. United are zooming over the horizon and have opened up a monumental gap, but we've still got a game against them left to play. All we can do is try to peg them back, win all of our games, and hope…