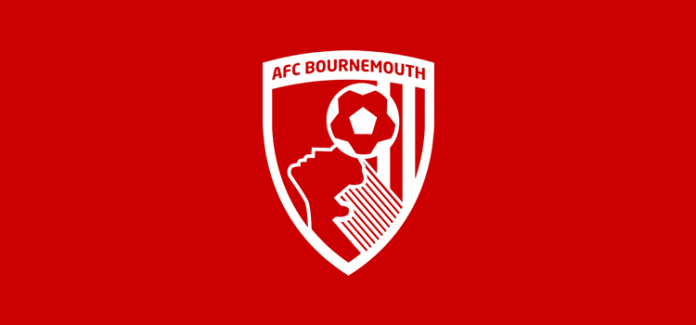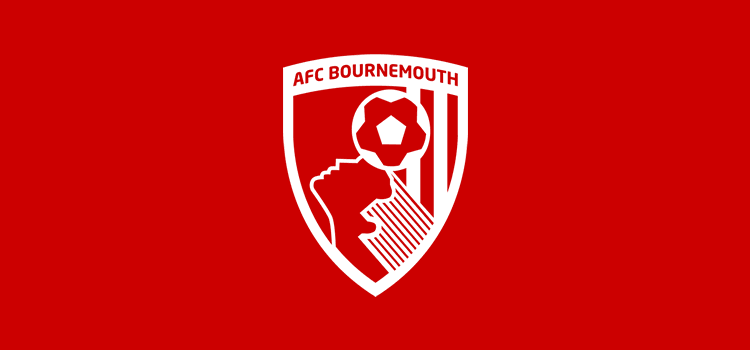 We pick up where we left off – with a frustrating, defensively inept loss against a midtable team. At least against Fulham we trade punches for a bit rather than just rolling over and letting the Wolves eviscerate us.
Trouble is afoot as soon as Zaha picks up the ball and starts running at Taylor. Our left back has many talents, but dealing with pace isn't one of them. Wilf roasts him until he's got a nice, golden brown colouration and then rolls a pass square to Vinnie McIntosh. Charlie makes up for it by craftily (read: luckily) bouncing his free kick off McIntosh's stupid regen face to wrongfoot the 'keeper. He immediately takes revenge at my laughter by assisting Lasse Vigen Christensen down the other end. Wilshere spanks one from way down town to level it up and trick me into thinking we'd escape with a point, but Zaha nicks a winner in the 93rd minute and it's game (and title challenge) over. At least we kept up our >5 goals -per-game ratio with Fulham up.
Sunderland help us get back on track and let us blow off some steam. Wilshere adds another long ranger to his collection, as does Danny Ings (his first for the club) and Ravel tucks away a neat through ball from Welbeck. 3-0 and some much-needed confidence is restored.
Just in time, too, as we have to finish the job in the second leg against West Ham. It's a carbon copy of the first leg: a pair of goals from our strikers are briefly jeopardised by a late West Ham goal, but we hold on for a 2-1 win (4-2 on agg.). We've got Spurs in the final, which will undoubtedly be tricky.
Success and efficiency in one cup competition doesn't seem to carry over into another, however. A heavily rotated squad struggles to a 1-1 draw with League One Brentford – managed by none other than Tim Sherwood, who rightfully gives me the mugging off of a lifetime in the post-match interview.
Another game isn't really needed right now, but the replay will have to be squeezed in. That'll have to wait as it's time to exorcise some demons against Norwich.
And exorcise them we do. Saido scores twice, Ravel doubles us up and Charlie overlaps and thunders one in from an acute angle at the near post. All of that after going 1-0 down. Perfect. On we go boys.
We follow that up with a pair of 2-2 draws – first with Liverpool (Brandt/De Vrij; Ravel x2) and then with Brentford (Wickham/Long; Welbeck/ Chambers). Extra time passes with no change to the score so it's another penalty shootout and, funnily enough, Bentley is in goal again. And he reproduces the magic, saving three out of the four penalties he faced as we walk out with a 3-1 win.
Our next opponents are considerably more illustrious, to put it bluntly. It's the big showdown with United. Normally I'd give it the big build, but the fact of the matter is that they're fourteen points clear with eleven games to play; all that is really being resolved here is how quickly they can get the title won.
We ensure they have to jump through another hoop by picking up an impressive win against the run of play. An early penalty tucked away by Berahino gets us off to a good start and then a smart reverse pass releases Ravel to put his personal goal tally for the season into double figures. It's a phenomenal performance and a great result, but a total waste considering we keep failing to put shit teams away. Morrison picks up Man of the Match, taking him to a mighty seven overall; he's been the best player on the pitch in a quarter of the games he's played.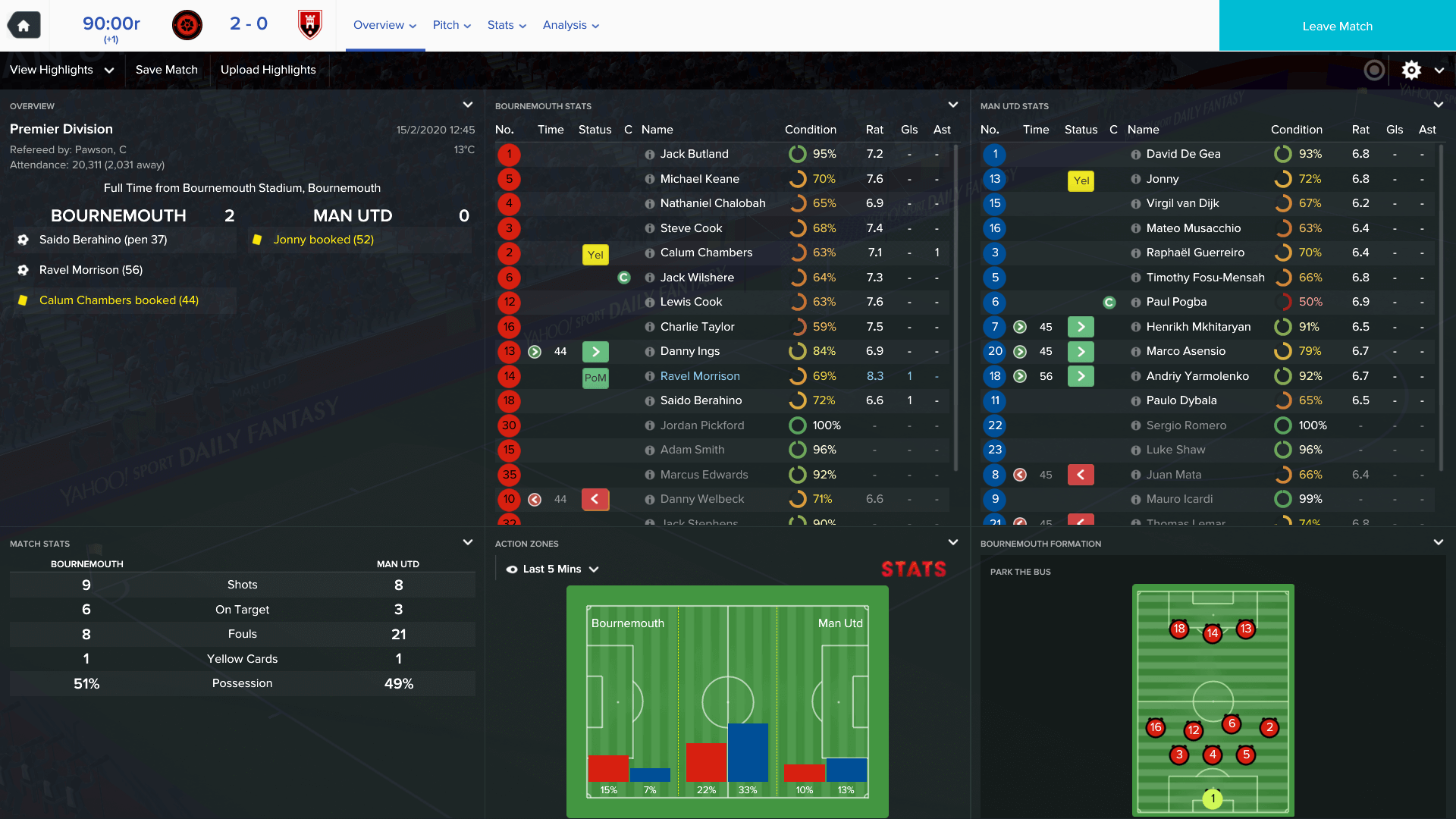 The league might be gone but we're still competing in three cups. Another favourable draw has pitted us against another lower league club and, by this point, I'm beginning to wonder what I've done to deserve this luck.
Birmingham City are our opponents in the fifth round of the FA Cup and, like their fellow Championship sides, they offer little resistance as we stroll past them. Edwards bags himself another cup goal, Welbeck bludgeons in a searing effort from twenty five yards, and Ings comes off the bench to get himself another one.
Part one of a cup triple header out of the way, then. The next two games are considerably more glamorous.
We host Real Madrid in the first leg of the first knockout round of the Champions League in what is surely the biggest game in Bournemouth's history. With the vast array of attacking talent at their disposal, as well as the superstar names that stud their bench, it's a bit galling that it's Casemiro who opens the scoring from a cleverly worked free kick routine.
I fear the worst when Jordan Rossiter gives away yet another penalty and picks up yet another yellow card. He's really on my shit list now. As Ronaldo steps up to take the pen, I have vivid flashbacks of the mauling that Barcelona (and Wolves) gave us and begin to wonder whether it's even worth turning up for the second leg. As I'm mentally drafting the formal apology to our fans, Butland hurls himself to the right and bats away a fierce strike out for a throw-in. With that, we're back in the game.
We're level by half time thanks to Ravel Morrison doing his thing: charging beyond a centre forward who has dropped deeper and then blasting a shot past Navas. Welbeck spurned two wonderful chances in the second half but we go into the second leg on level terms, albeit having conceding an away goal.
With one set of white shirts dealt with, it's on to another with the EFL Cup final against Spurs. Welbeck makes me scream internally by missing a string of great chances like he did against Real, before finally, mercifully, taking an opportunity just after half time. We stem the tide of their attacks quite admirably and then somehow manage to go two up. Adam Smith saunters down the right wing and then mishit his cross in such a way that it struck the foot of the near post. The ball ricochets off Carter-Vickers' boot, hits Lloris and is squeezed over the line. I'm still not entirely sure how it actually went in, but I'll take it.
It's enough to seal the trophy for us and that bit of luck looks vital when Eriksen nips in front of Taylor at the back post to score a header – a type of goal that is fast becoming a bit of a problem for us. That's a worry for another day, though. Now we can celebrate a second EFL Cup in two seasons.
Off the back of that triumph, we pick up seven points from three games. First we beat Leicester 3-1, cutting the gap to United down to nine points, followed by a frustrating 0-0 draw with Southampton, where we completely failed to break them down. That's three games in a row against them where we've failed to win and our previous good form against the Saints appears to have evaporated.
Any danger of us slipping out of the top four is nullified by a 4-1 trouncing of Everton. It was a game where my players seemed to take turns in scoring and assisting: Ravel for Saido, Saido for Ravel, Wilshere for Saido, Edwards for Wilshere. Morrison's assist was an outrageous backheel and his composed finish past Perin was his fourteenth this season. McCarthy pulled one back and if Deulofeu could finish, it would have been a different story entirely.
One Merseyside club thoroughly beaten perhaps boded well for an FA Cup quarter final that saw us travel to Anfield again. Before the match, I'm reminded that this is my 200th game in charge of Bournemouth. My win record stands at a touch over 50%, which is quite good going.
The double century starts poorly when Big Bobby Firmino powers in a header from ten yards or so. They boss us across every area of the pitch but Charlie Taylor gets us back on terms against the run of play by scoring a free kick from a long, long way out. Parity is only temporarily restored, however, as Julian Brandt, who seems to have picked up Edinson Cavani's habit of scoring literally every time he plays us, ghosts in to finish Mané's scuffed cross.
Berahino and Wilshere turn the game around, aided by some dismal goalkeeping from Mignolet, and then Morrison makes it 4-2 and fifteen for the season for him.
With that, we're through to a semi-final against Stoke City, which is great news before our second leg against Real Madrid. What's less great is our problem at right back. Adam Smith picks up an injury that'll keep him out of action and then Calum Chambers is struck down by food poisoning days before the tie.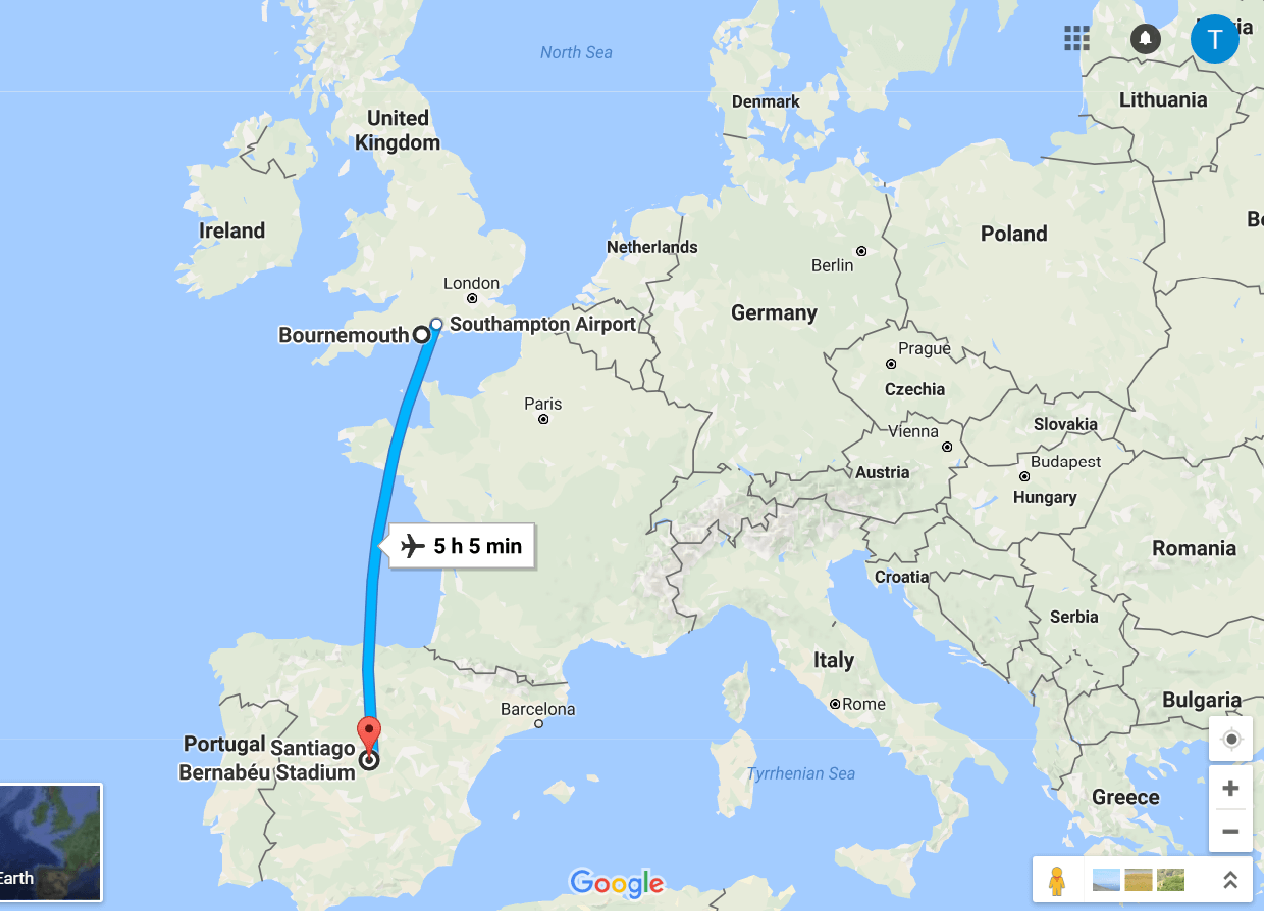 When it comes round to game day, we pump Chambers full of enough Immodium to clog up the Hoover Dam, send him out there, and pray for the best. Sadly, he's responsible for the only goal of the game, allowing Gabriel Barbosa to elude him to seize upon a Kroos through ball. Real seal a 1-0 win despite our best efforts. We had a good go at them and, on another day, we could have snuck through. For now, the Champions League dream is over for this season, but there were enough positive signs that future success will be within our grasp.
We stumble through our next couple of games. Arsenal avenge our 2-1 victory against them earlier in the season by beating us by the same scoreline (Sánchez scores a goal from an offside position, Ravel nets a sweet half volley and then Sebastian Coates scores a header to seal the win) and Chelsea steal away from the South Coast with a point when Lacazette capitalises on a Jack Stephens error to cancel out Wilshere's opener.
A home game against WBA is just the pick-me-up we need and a clinical Sturridge finish after neat interplay between Edwards and Wilshere sets him through, plus another Taylor free kick does the job. We manage 33 shots on goal and get 15 on target; a proper battering.
That positive performance is followed up by a welcome game against our perpetual punching bag, Brighton. This game follows the pattern of recent fixtures against the Seagulls as we walk out 4-0 victors.
So, we scored six goals from two games leading in to our FA Cup semi-final against Stoke. Against the Potters, we nearly match that total in the space of ninety minutes.
It's an entirely one sided affair: Cook slaloms through half-hearted tackles by Allen and Wollscheid to set up Ings; Ravel dinks a pass through to Saido, who scores at Wembley once again; Berahino then doubles his tally with a tame effort that should have been stopped at the keeper's near post; Ings latches on to a long ball from Taylor and plays a one-two off the keeper's chest to add his second; Hayden pumps a long ball up to Welbeck to make it a nice round five with three minutes left. Taylor gets injured after I've made all my subs so we finish the game with ten men. If there has ever been a more dominant semi-final win than this, I'd be surprised.
Shortly after the match, we learn that United beat Spurs 2-0 in the other semi. I imagine the final will be slightly more competitive than this game was.
Our ruthless finishing continues in the next league game against Villa. Nat Chalobah, who has cooled down on the scoring front, picks up a couple of assists for Cook and Rossiter. And, just to showboat a bit, I bring on a 15-year old to make his debut. Step forward Dario Cantonelli (don't worry, he was born in Gillingham). I don't think he touched the ball in his fifteen minutes on the pitch. Our recent form reads: Played 4, Scored 13, Conceded 0.
The board announce the initial budgets for next season, giving me £43.52 million in transfer funds and a £2 million p/w wage budget. That's much more like it. We also rake in £3mil from Villarreal as part of the Jordon Ibe deal and £6.5mil from Leicester for Benik Afobe.
The season begins to tail off with a chastening 2-0 loss to West Ham (Lanzini incisive on the counter and Ogbonna dominating Chambers in the air from a corner). The last league game ends on a slightly more positive note as we see off Man City at home with a solitary goal thanks to a Cook-to-Cook connection. That leaves the final table looking like so:
We finish 2nd by an enormous 17 point margin, which is probably something of an overperformance given that we have only the third best attack and the fourth best defence in the league.
United are an absolute juggernaut once again; they won twelve games 3-0 (nearly a third of all of their league fixtures). They've also spent £80 million+ in transfer fees over the last three seasons. I know that I've been throwing the cash around myself (for context, I've spent £40 million(gross) in two of the last three seasons), but if you take into account the value of our respective squads at the beginning of this file – United are still utilising a number of players they had at the beginning of the 2016/17 season; I'm only using Steve Cook, Adam Smith and Lewis Cook – I've had to build an entire squad while they've just been piling cherries on top of theirs. That we've managed to get so close to them, despite still having an average wage slightly above the league average (£48.5k p/w compared to £45k p/w) makes our achievements all the more impressive, even if it might be impossible to catch them.
That's in the league but the FA Cup is a different story. We took seven points from our two league games against José's side, so there's every reason to feel like we can come away with another trophy here.
That feeling is bolstered almost immediately after kick off. We started like a hurricane, whirling through United's defences and tearing everything from its foundations as we go. Morrison has two shots from a partially cleared corner – the first cannons off Fosu-Mensah's back, the second flies past David De Gea's left ear. 1-0.
Literally seconds later, we win the ball back from their kick-off, Taylor rampages up the left wing, smashes the ball against DDG and the sidefoots in the rebound. 2-0.
When just about ten minutes have passed, Saido Berahino intelligently drifts away from Musacchio and gallops into acres of space in the right channel just as Jordan Rossiter launches a beautiful diagonal pass over the top of their defence. Saido controls the ball, bears down on goal and… drills it through the 'keeper's limp grasp. 3-0. 11 minutes played. Dreamland.
I couldn't quite believe it when we made it four before half time. There was more than a touch of luck about this one: Ings looped a deep Adam Smith cross over the onrushing De Gea with his head, only to see his nodded effort come back off the post – but he managed to scurry towards the ball before anyone else to prod it over the line.
Luke Shaw boomed in a back post header from a corner to make it 4-1 to us at half time in one of the more bizarre first halves of footie I've ever experienced. I give the lads plenty of encouragement, get them to sit deep and set up to hit them on the counter, and we make it through the second half unscathed: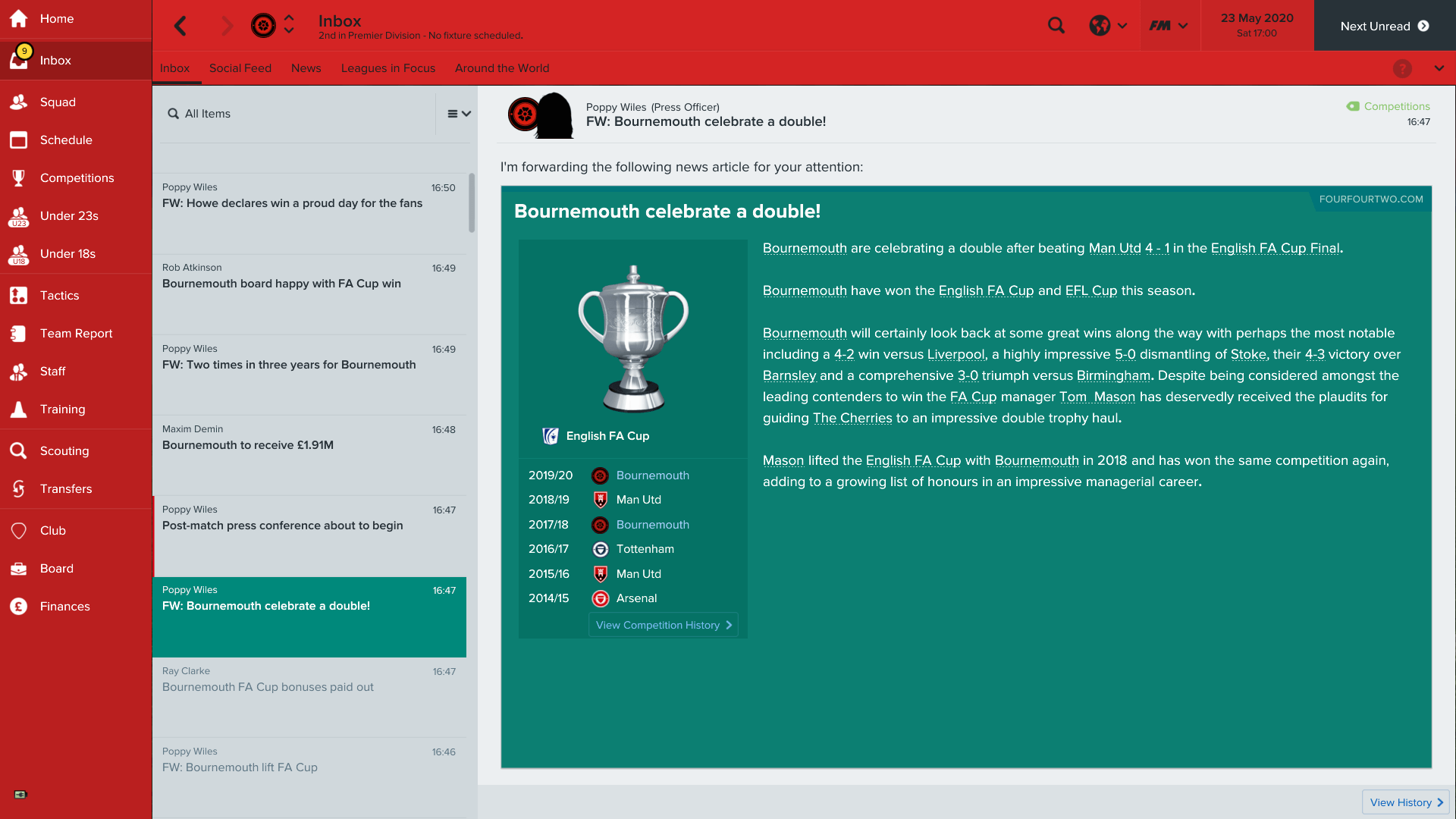 Fuck off José. You can take your fancy-dan footballers with technique and tactical awareness and shove them, they'll never beat proper English grit and determination and mud and tackles. You might have obliterated us in the league but you can't beat me in a cup final. I AM BREXIT, HEAR ME ROAR.
Both domestic cups in one season – the most British, most mediocre double you can come up with. This is truly a banner day for the sort of people who refuse to refer to Zimbabwe as anything other than "Rhodesia"; the sort of people who furiously demand that we revert back to imperial measurements like quarts and farthings and fathoms; the sort of people who have bafflingly strong opinions about the colour of passports and IDENTITY:
What a weird way of looking at the world. pic.twitter.com/qiK2Kf9xzP

— Ben Stanley (@BDStanley) April 3, 2017
Long may our reign continue.