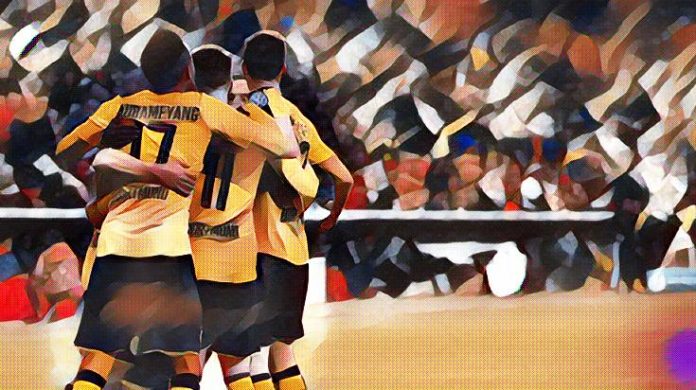 "What? We still have to play? What do you mean we cannot rearrange the game? We used to be able to. This is f*****g stupid, we have eight players away on internationals for f**k's sake, and you expect us to play Munster? Incredible.
52 matches unbeaten, gone. Just like that. Except it wasn't just like that, it was because the German FA (or, more likely SI) forced us to play a game with eight players off with their countries? Weird? Yeah. Even more weird because we'd always had the option to postpone them in the Regionalliga, a lower level. I hadn't given it too much thought last season as it was only two, maybe three called up. But eight? That was too much strain on a small, young squad. We lost 1-0, with four subs on the bench and, in Watford style, two of them had gloves on.
Still, I suppose it was best to lose eventually. And I would rather it earlier in the season than later. Honest.
So, I write in the winter break. Want to see the league table? Of course you do.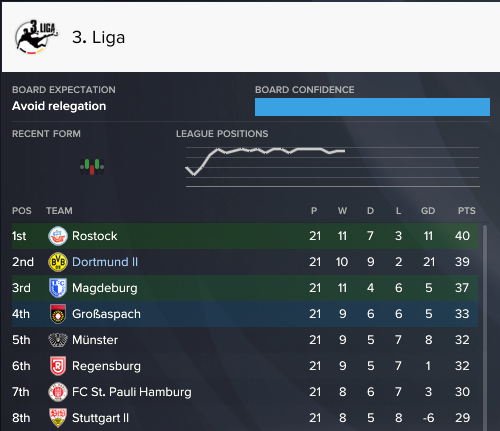 Firstly, thankfully the board only want us to avoid relegation. Thank you. The media have us league favourites, but they know nothing. Secondly, I'm very happy being in second right now. I'll take that happily. Mainly because of the players we lost just before the season really got going.



The two kids had to be sold, I'd have accepted those offers all day long myself. I was gutted to lose Serra for such a small fee though, but I could understand the kid wanting to step up a division. The problem was, who would I replace them all with?
Well, for a kid who was meant to be Serra's understudy this season, Schuster hasn't done too badly at all. 11 goals from central midfield has made a huge difference. Well he still be here when the winter window shuts, though?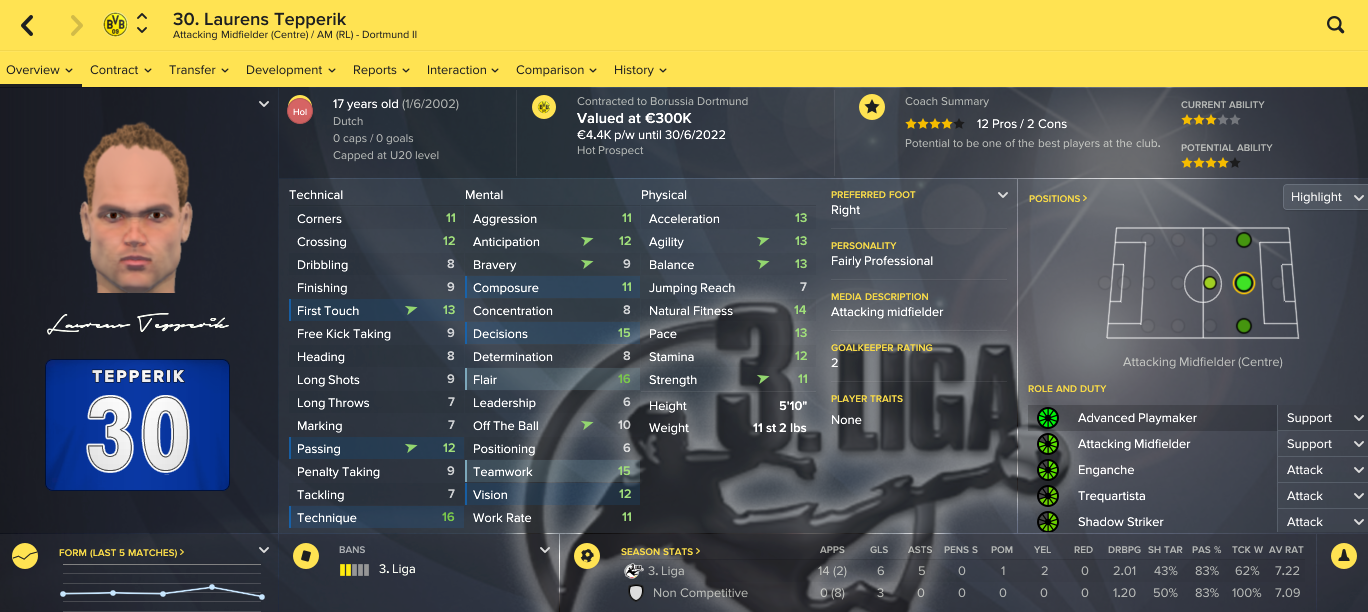 He's been massively inconsistent but when he is on song he is a fine prospect. As with Schuster, will he still be here for the rest of the season?

As you can see from the squad, it's not just been those two. Gabby has been awesome in the right back position, Cisse is learning the roaming playmaker role on the job and Kaufmann is adapting to being an anchorman. I still feel these boys are only just top five material, so they are overperforming so far and fair play to them.
The first team have woken the hell up. They sit top of the table, comfortably, at the winter break.
I'd love to say it's because lots of the players I've developed have broken through. Not a bit of it. There is not one player in the first team squad that I have brought through – I am not counting Durm as he dropped down before going up again.
We are nailing the average ratings, and we've only conceded nine. Yes, nine. I'd show you the proof, but I've lost them in an admin error. Sack the editor. Oh, that's me.
The base is there to get that top five, I just hope to god that I am allowed to keep this squad together. If I were a 2.Bundesliga side I would be all over Kilian, Lippert, Strohmann and Kopacz as there are not many sides in that league they wouldn't improve and they would be allowed out on loan for sure. If I was a Bundlesliga side looking to buy some young German talent I'd be after a few of the others, so there is every chance I could be stripped of my assets yet again.
What will I do if that is the case?
Well, I am scouting all the free agents once again to see if there are any I need to have lined up. The early signs are not overly positive, however.
17 games left. I am not ruling out back to back titles but I find it very, very unlikely. And if Tommy T goes on to win the top flight, I'll have to remain patient for a little longer!