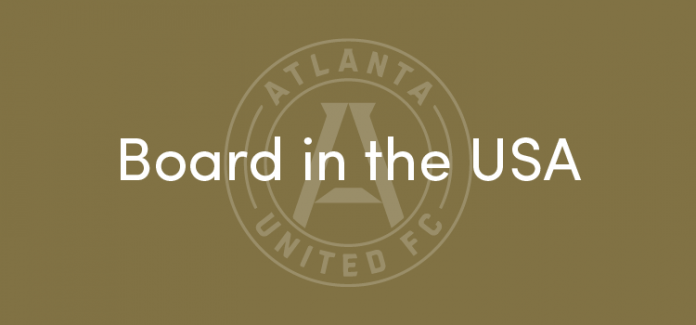 Board in the USA 23: Lessons Learnt
This final update will serve as a review of all the learning points throughout this 4 season-long journey with Atlanta United that I have shared with you, the reader. I am sad that it is finally coming to an end, but all good things eventually must. Buckle up, and let's get some learning done!
If I were to dissect the reasons for my success with Atlanta United, the most obvious one is the Expansion Draft, which was a one-off event that happened in 2016 between Atlanta United and Minnesota.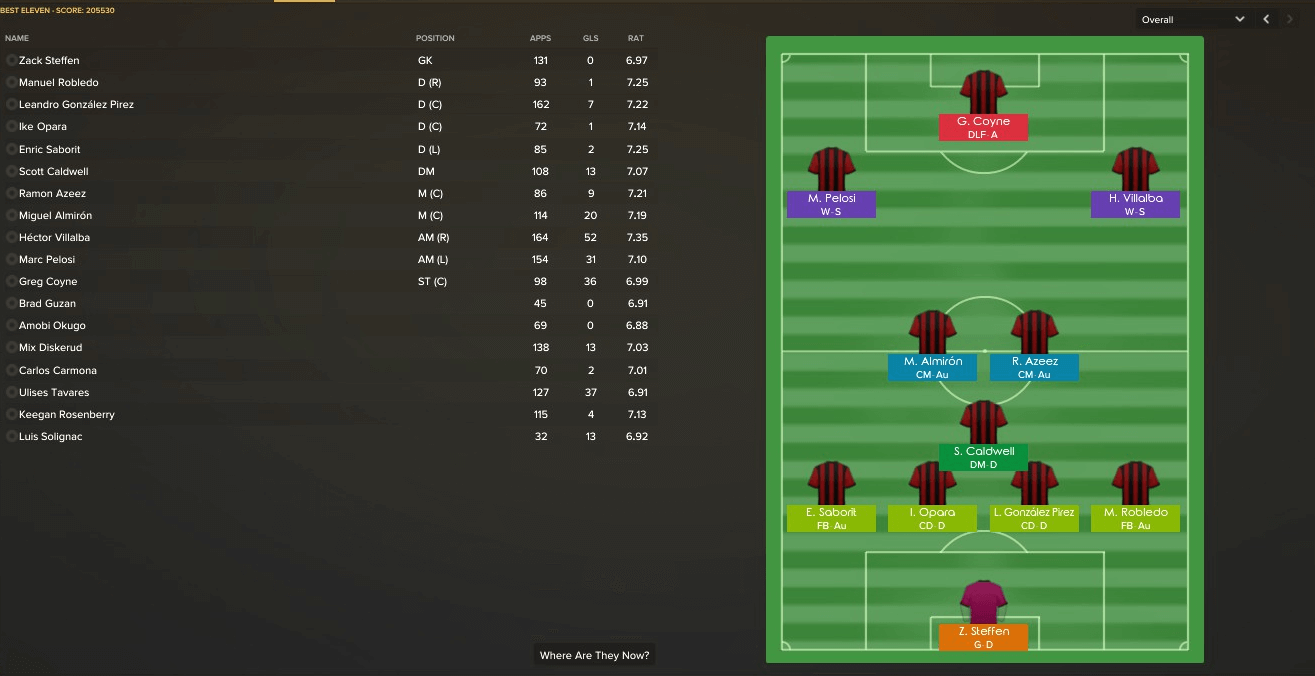 If you take a look at Atlanta's All Time Best Team, all five of my picks in the Expansion Draft made it into the list. Not only that, Scott Caldwell has performed ridiculously well in the past few seasons, maturing into a midfield force that won the USA Player of the year in 2020.
Obviously, only two teams in MLS will have access to the Expansion Draft at present – Minnesota and Atlanta. For these teams, the expansion is key. However, the strategy of prioritising young promising American players definitely paid off, as I had a strong stable core to make additions to over several seasons. As such, a word advice to all MLS managers: if you are in the position to face the Expansion Draft, you should put more stock in protecting the young promising American player. They could grow to become part of your club's Best Eleven.
Designated Players
As you readers should know by now, the Designated Players are the core to every MLS team. Selecting the right players for the club is an important decision that could make or break your team's future. While I did not have to pick two of the three DPs because they were already at the club, my decision to retain the young DP core of Hector Villalba and Almiron can also be said to be a good one.
At the end of day, what every team craves is stability. If I were to adopt the same transfer policy for DPs like every other MLS team – that is to say, bringing in retiring European stars for 2 years just before they retire – there would be no stability in the team, as the best players in the team keep changing. We saw in Update 18 how difficult it was to get potential Designated Players to sign due to the MLS's reputation. From this Atlanta experience, I do maintain that bringing in young up-and-coming Designated Players from lesser known leagues is the way to go.
Relative Youth of Squad
The average age of this squad is 25.44, two years younger than the MLS average of 27, and the 2nd-lowest in the league. Bear in mind that this is 5 seasons into the save, and the core of my team has remained together since day one.
There are many advantages in maintaining a young squad. Fitness, for one, and relatively lower wages, which helps salary cap management. But again, the benefits of maintaining a young squad is stability. A young team that wins in 2017 is likely to be a good core that has a good shot of winning for many years to come. The resale value that comes from younger players is also a bonus.
The downside to having a young squad is the inevitable wage spike that occurs all the young players will demand when they hit their peak. As we know, in MLS, salary cap control is everything, and I pretty much had no ability to sign anyone else in the latest season because of the wage increase across my entire team. Win some, lose some. A balance of youth and experience is probably the ideal in the long-term for proper MLS roster management.
Acquisitions and Releases
For the loyal reader, they will notice that I did not acquire already-professional players very often. I often only went for players who were transfer listed (and hence available for a dime), or just to search out players to fill a hole in the team, like I did for Saborit at left-back. Because of the inherent limitations on MLS transfers (acquisition fees factoring into salary cap impact, International player limits, the list goes on…) every transfer has to be considered extremely carefully. I feel that going mostly for established players already in the MLS who are transfer-listed is a good policy to receive good bargains. In an earlier update, I had already illustrated how greatly that paid off with Ike Opara.

I also sold players who reached the ripe old age of 30-31 very willingly, in a bid to "beat" Father Time and its effect on older players' values. While this policy may seem very extreme, the rationale for it is grounded in sound reason. Because MLS does not use money as the medium of currency for carrying out transfers within MLS teams, the purchasing power of a team in the transfer market is not padded out by money provided from sponsorships, merchandise sales, or board investment, in the way that clubs in other leagues can. An MLS team can only "purchase" players using assets that do not replenish in the same way a transfer budget replenishes every year – assets like Superdraft picks, International player slots, are valued differently by different teams, and hence bartering with them becomes a lot harder. As such, player value becomes a very valuable asset that good managers should not allow to diminish. Selling players when they're just about to fall off their peak preserves their asset value for my roster.
Draft Acquisitions
The last thing to consider, and the most fun, is my performance in the Superdraft. Like any other MLS team, I've had to release a fair number of draft picks every year because late draft picks simply aren't good enough to retain a slot in my roster. My high-profile acquisitions of Manuel Robledo and Greg Coyne was such an amazing coup for my squad. On the flipside, Martin Williams did not turn out to be as good as he was supposed to be.

At the end of the day, my Superdraft policy was hit-and-miss. I think my failures can be attributed to the irrational draw to the "shiny new thing" in every single draft pool even though my squad may not necessarily have improved with the addition of that player. In future, I should definitely aim to evaluate the players on a more objective metric so as to not run into the same frenzy of acquiring new players. When the squad isn't broken, don't fix it!
That does it for the 23rd update, and for this entire series. Thanks to those who have commented and let their opinions known, and for those who've been reading every update. I will continue to write more about MLS and its various intricacies through into FM18, so please do look out for that! If you have ideas for pieces you would like to read, or you have any feedback whatsoever, please let me know at @avery1822 on Twitter, or @avery on FMSlack. Further, #fmmls on the FMSlack is always looking for more participants, so do join in the conversation! That's all folks. Stay tuned!