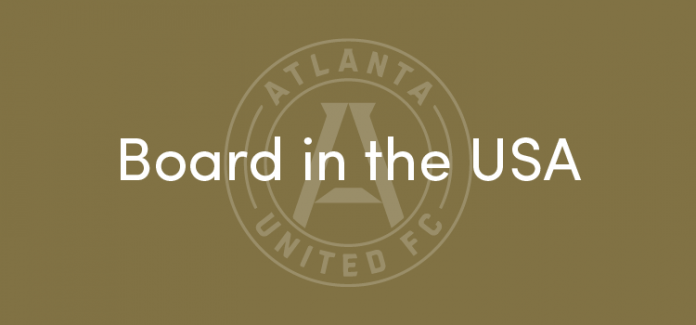 Board in the USA 20: Done it Again
Where we last left off, we made it to the MLS Playoffs for the 3rd consecutive year. We were looking to retain our title as MLS champions. Unfortunately, we are without our star playmaker Miguel Almiron, who has been plagued with injury the entire season.
We strolled through the Eastern Conference Semifinals against Philadelphia with a 3-0 aggregate victory. Thomas Noto in particular did tremendously well, which was great to see. Our 2018 Superdraft pick has certainly his time to mature, but it came through this game. Azeez filled the playmaker role wonderfully as well. We almost don't need Almiron, do we?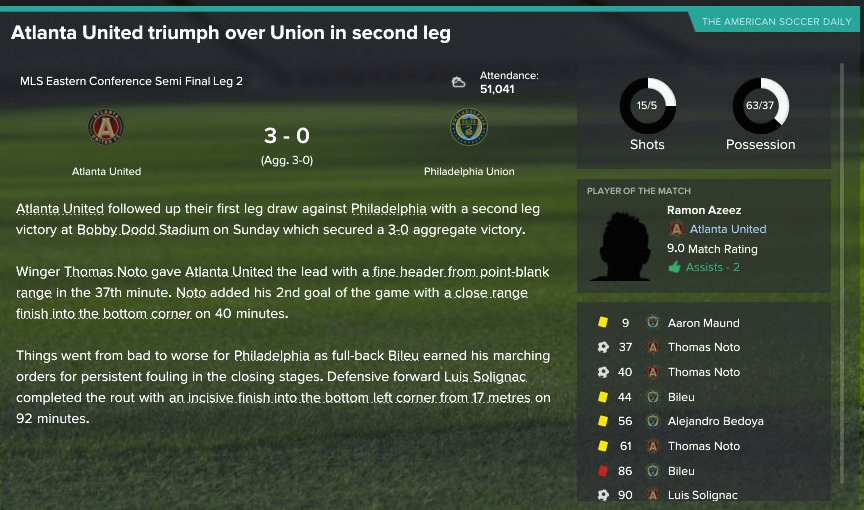 We faced New York City FC in the Eastern Conference Finals.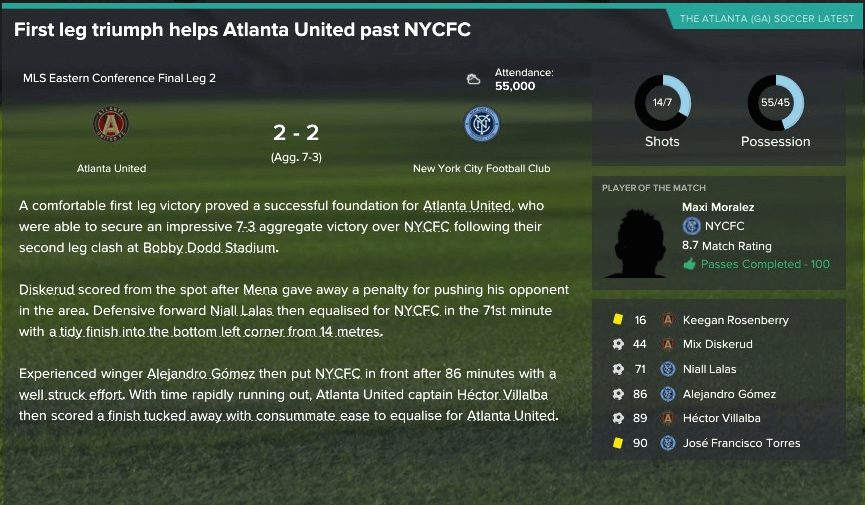 We absolutely crushed them in the first leg, with Marc Pelosi having a stellar game. Looking back at the highlights, it seemed Theiler pushed him into a far more attacking position than usual, exploiting New York City's weak right-back. A job well done. All we needed was to see the game out in the return leg, and we saw it out in style.
And of course, we face our old rivals again in the 2018 MLS Cup Final. Minnesota United.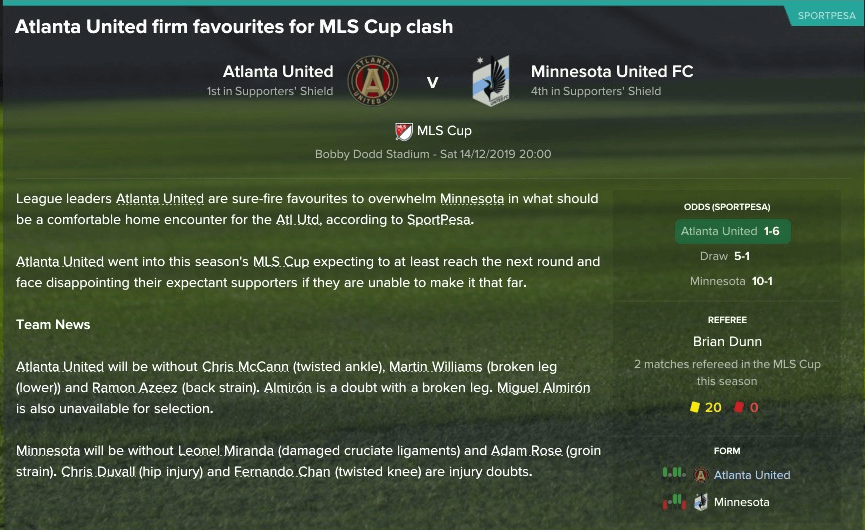 Their team made a stellar acquisition of a 32 year-old Shinji Okazaki as their Designated Player, who set the league on fire with his goals. He was the MLS top scorer, and was in contention for MVP race as well. Our centre-backs were good, but I had fears that Theiler's high-line creative football would lead to our impending demise against a seasoned forward like Shinji Okazaki.
But before that, we received some huge news! Atlanta United was taken over.
It was unlikely that this would affect our club's funding, since we were already a rich team who were well within salary cap limits. The possible great benefit of a sugar-daddy is for the acquisition of foreign players, which as we know, is a difficult proposition given the low reputation of MLS. Further, I already had my DP slots locked up for the coming years, so I would be unlikely to take advantage of that extra money.
The only possible consequence of the takeover is that I would get the sack if I did not perform. In true form to the unforgiving nature of modern football, these guys were expecting an MLS win for Atlanta this season. Given the form that Minnesota was in, there was a chance that we could not deliver. I feared for my team. I feared for my job.
Thankfully, my fears were for naught. We did it!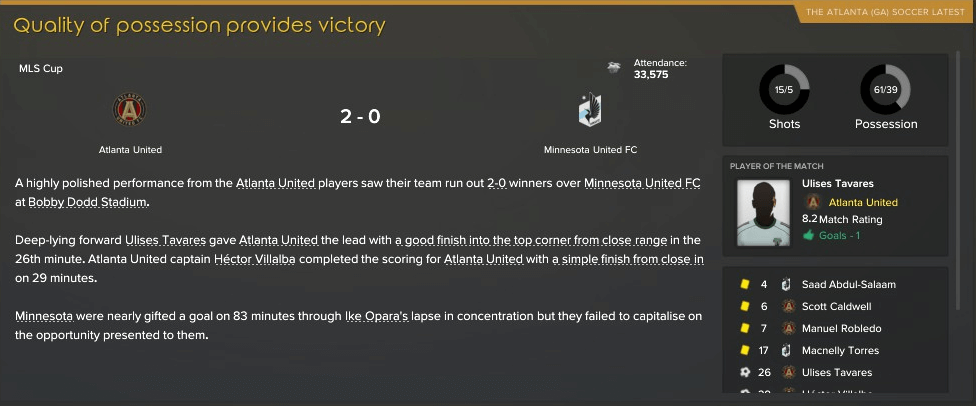 The year 2018 was a great year of celebration for Atlanta United. We pulled off a back-to-back treble, this time without our star central playmaker! But that's not all. Hector Villalba (finally) won the Most Valuable Player award, and Zack Steffen was the voted the best goalkeeper in MLS for 2018. Both of those guys were shoo-ins, really.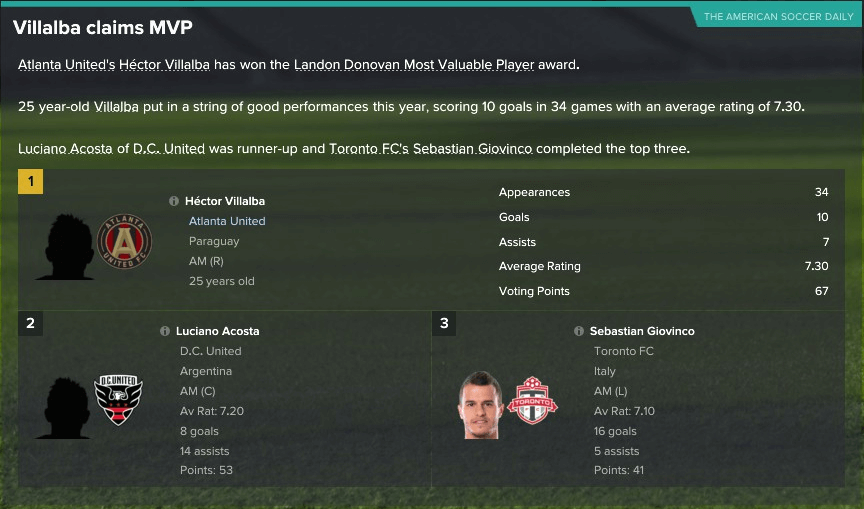 Overall, the decisions I made for the year were fairly sound. Ramon Azeez has been nothing short of a revelation, playing the role of the flexible swingman who could fill any role in central midfield if need be. The Zack Steffen experiment has worked out great as well, performing well all season. I have no regrets letting go of Brad Guzan like I did. Although Greg Coyne and Manuel Robledo had weaker seasons than their debut years, they still performed well above the level expected of players their age. My choice of sticking with my young guys for squad coverage worked out fine as well, with no visible drop in the team productivity when the starting unit was rested.
The one true letdown this season was Martin Williams. As the first pick of the 2018 Superdraft, he was supposed to be the player that would take our team to the next level; yet, he could not find any game time. Worst of all, he spent the better half of the season injured while out on loan. Let's hope he does much better next year. If he fails to do so, he will go down as one of my biggest failures in MLS management.
Alright lads, here's the big announcement: there will only be three more updates for Board in the USA. While I am somewhat sad it has to come to an end, the majority of the content that is meaningful for budding MLS managers has been produced in the prior updates of the series. I still intend to produce FM content that's specific to MLS and its intricacies, so please do look out for those!
I intend to see through this series by finishing it off with a bang in its fourth and final season. As always, you can find me at @avery1822 on Twitter, or @avery on FMSlack. #fmmls is always looking for more people to join in the conversation, so jump into it on Slack if you're interested. Stay tuned guys, we're going to wrap this up good.