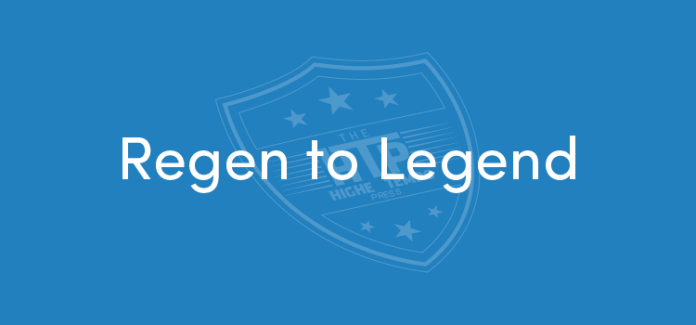 Is the recent poor run a blip or a return to type for Blackpool FC?
Having spent the first 11 league games of the season undefeated Blackpool are now in the midst of a terrible run. They have not picked up a win in the last seven league games and have fallen down the league as a result. It is difficult to say whether it is a poor run of form or in fact the newly promoted side are finding their level further down the table.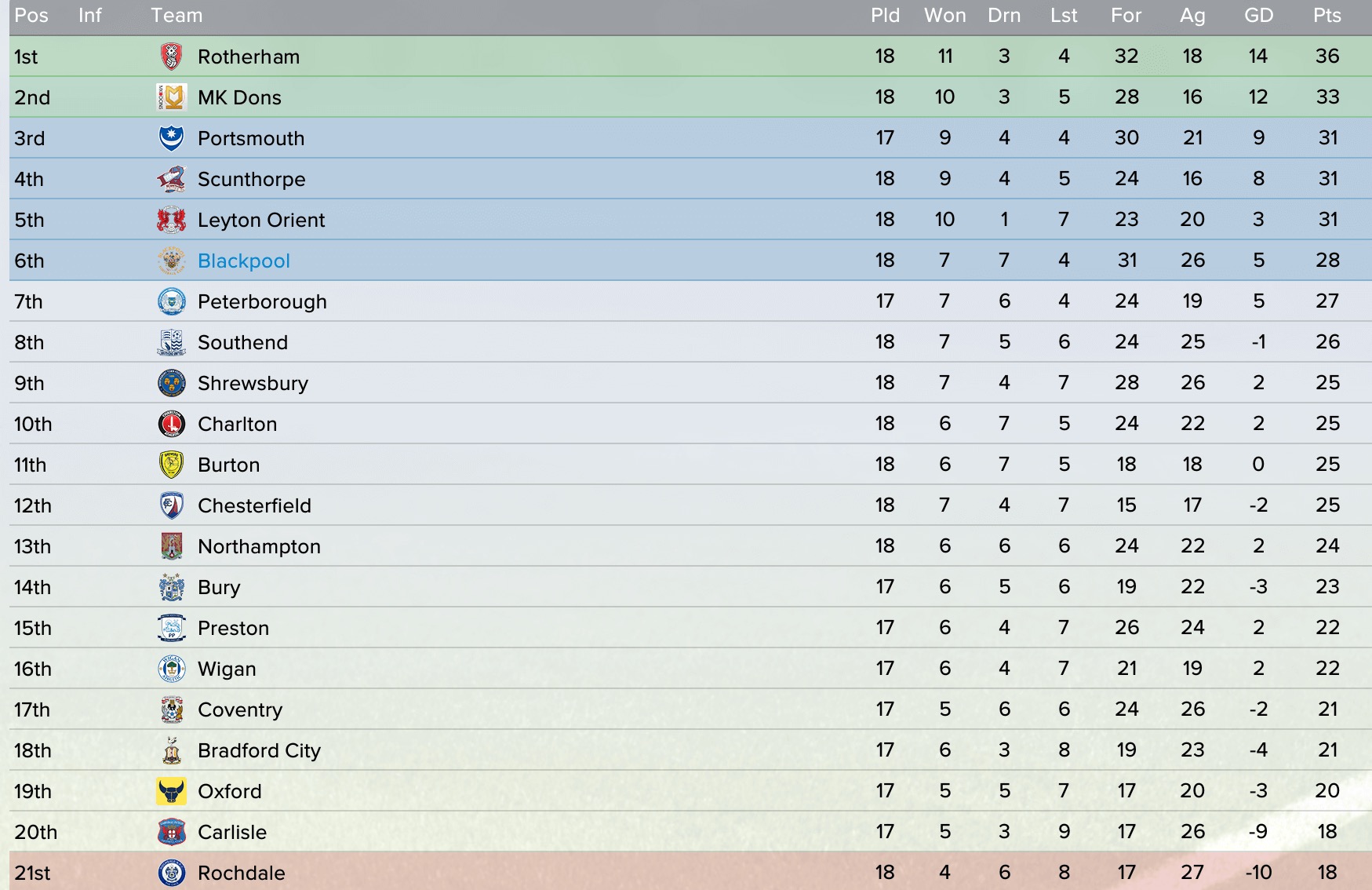 Last time Blackpool were at this level they finished bottom of the league but that was before their current boss took the helm. This season started full of promise with the reigning League Two champions picking up seven wins from their first 10 games. They were free scoring and although they only kept four clean sheets they were never outclassed. Since October though they have scored more than one goal in a game only once and kept no clean sheets in the league. In fact in seven league games they have conceded 13 goals.
The defence is clearly a worry for the manager as his scouts have been spotted in grounds around the country. The coaching staff either see a lack of competition as a concern or simply the fact that the options available are not good enough for this level. With the transfer window shut for another few months the club must rely on free agents to plug their gaps. Two players joined the first team squad this week for a trial and it is uncertain yet if they will be offered a contract. The manager seems to favour 26 year old Jake Goodman over the older Craig Barr, but the scouting team seemed to reject both players.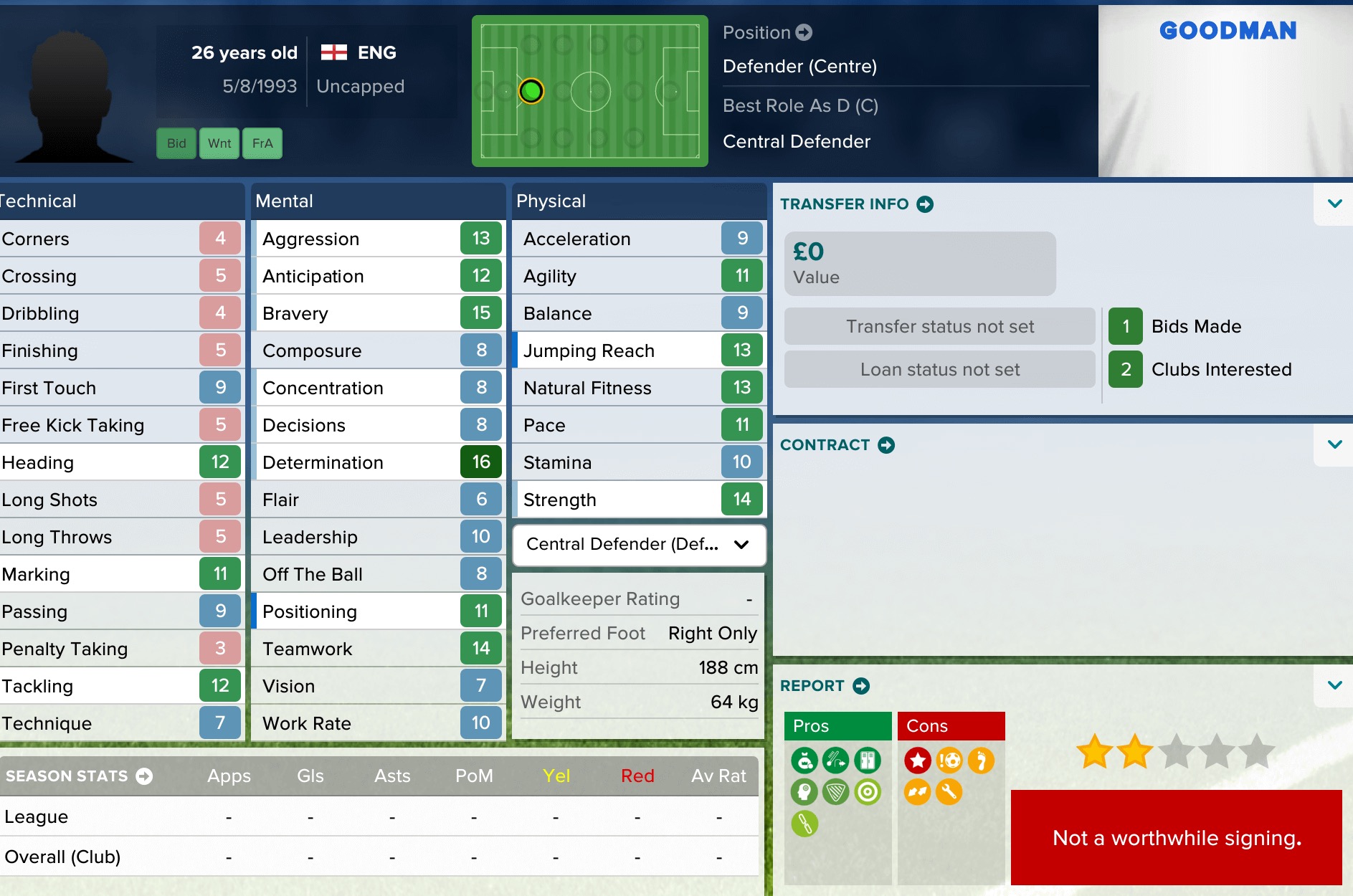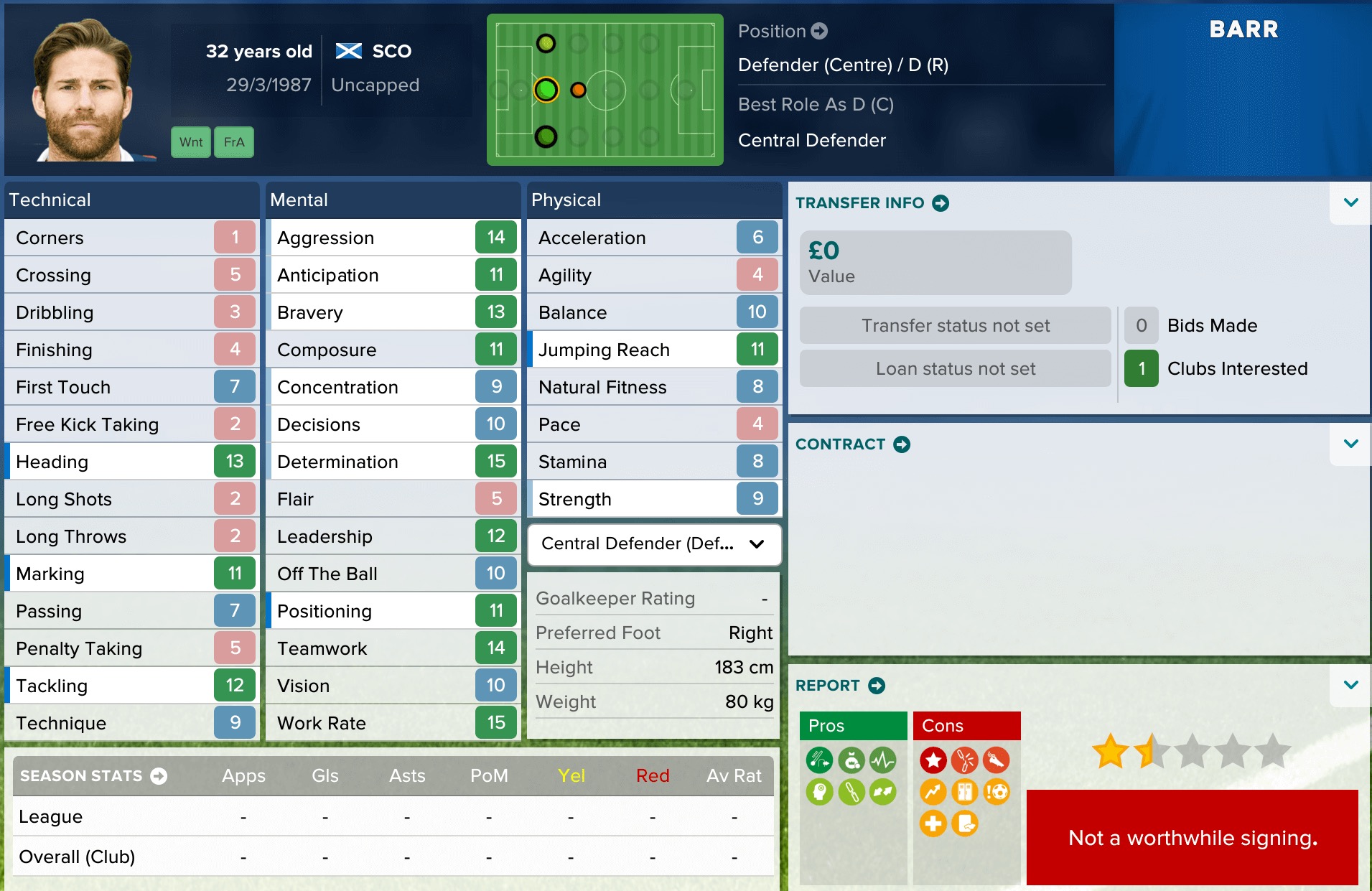 The lack of goals could also become a concern, especially if the defence cannot be plugged. Last season Blackpool had the quality up front, and they still do. Danny Philiskirk and Jack Redshaw are performing well at this level. What the side lacks though is options or a plan B. Last year's revelation Dave Pearce has started the season slowly as he recovered from a broken leg. He scored his first goal at his 9th attempt in the 1-4 defeat at home to Shrewsbury. The young striker had an instant impact last season and big things were thought to be coming to the 18 year-old English prospect but injuries have halted his progress.
Although the Tangerines are without a league win since October they have picked up two wins in the Checkatrade Trophy. Blackpool progressed with a late 2-0 win at home to Wolves reserve side. With over an hour gone the sides were level at 0-0, Wolves defensive shield taking the sting out of the home sides attack. But changes to the tactic gave the record low 437 home fans something to cheer about as Jack Redshaw netted twice in five minutes. With their regular narrow tactic nullified, it was a change to a wider formation which helped to spread the play. Dave Pearce was switched out to a wide target man and it was his cross which set up the first goal.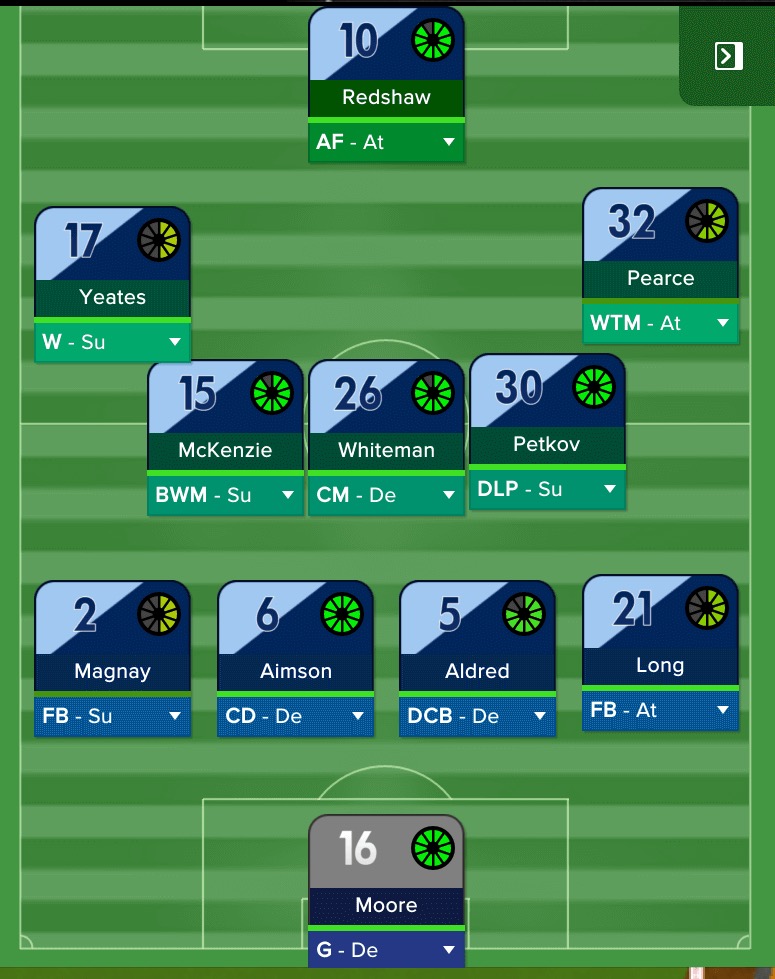 It is a tactic which we may see more from in the future as Blackpool look for a more balanced system to compete at this level. It was clear last season that the fullbacks had little to no protection in the 4312 formation. A lack of wide options may put a halt to the new tactic though, particularly in league games.
When asked about their current run of form, boss Bruce Parker said "We are a little ahead of where we thought we would be. This season we wanted to stabilise in the division and possibly have a cup run. We are already further into the FA Trophy than we were last year, and to be just inside the play offs is fantastic. Given the good start it would be a shame to let that slip but we can turn it around."
Blackpool must go into the next few games without any of their three first choice goalkeepers. First choice 'keeper Stuart Moore was already sidelined before Sam Slocombe suffered a reoccurring hip injury and need some treatment. The club will even be without youth keeper Myles Boney who is also one of four current injuries for the side. Blackpool will look to bring in an emergency loan but for the next game they must scour the youth side for a replacement.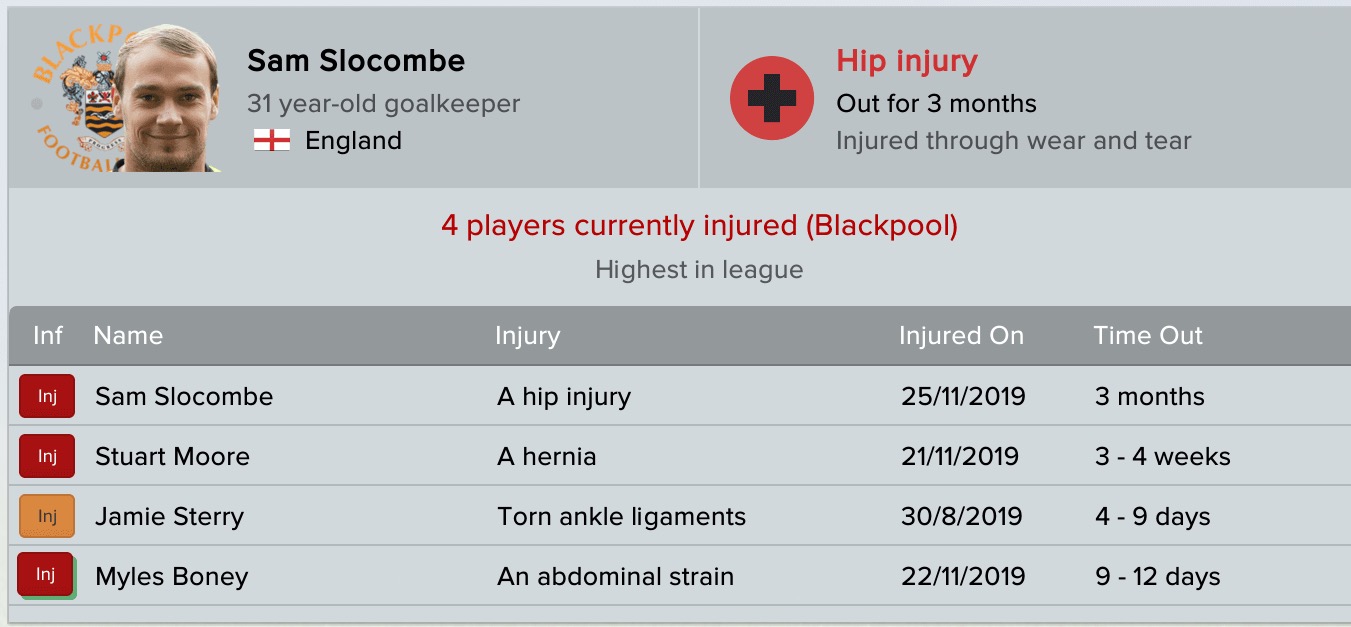 Blackpool have played some difficult games recently after facing promotion favourites Rotherham, MK Dons and Burton. They have two home games to come next and then Mansfield away in the next round of the Checkatrade Trophy. It will be important to pick up some wins and build momentum ahead of the long winter schedule.