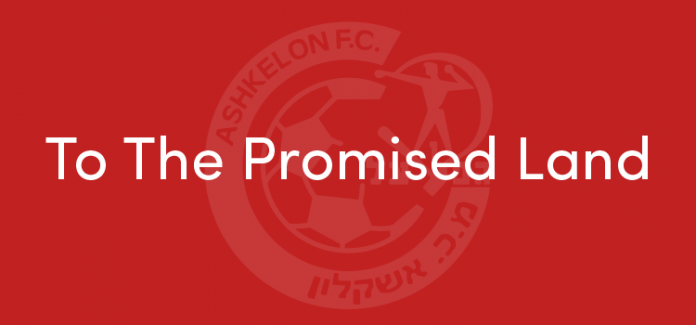 On 4 August 2020, a Lufthansa flight from Porto arrives in Tel Aviv. Off steps 22 year-old Alfa Esteves, a Portuguese-speaking footballer from Guinea-Bissau.
Up to now, Alfa's played all his club football in Portugal, first for Benfica and then for Varzim.
Most of the time, he's played in central midfield, though he's also been used, not infrequently, as an attacking midfielder. The media always refer to him as 'midfielder Alfa Esteves'.
When he reports for his first training session at his new club, Hapoel Ashkelon FC, he's eager to hear how they propose to use him. Obviously, it will be in some midfield role, but just how far forward will he be playing?
The training session, which is devoted mainly to fitness, with a little skills training, doesn't afford many clues. But afterwards, he's invited to sit down with the manager, Anthony Haynes, who doesn't speak Portuguese, and a couple of coaches – Elinton Andrade and Metuzalem – and a physio – Eva Carneiro – who do.
As Anthony and Alfa chat, it is mainly Eva who acts as interpreter. After the pleasantries, Anthony begins to speak at some length about the season ahead. As Alfa awaits Eva's bursts of translation, he tries to guess what Anthony has been saying. The word he recognises most is 'libero'.
Mm, that's interesting, thinks Alfa: we're going to be playing with a libero. The fact the gaffer's going on about that suggests to me that I'll be playing in central mid, since that's where the defensive formation is most likely to impact on my own play.
But after he has listened to Carneiro, things look very different. According to her, it is Alfa who will be playing libero.
A mistranslation, no doubt. He checks the translation with Andrade and Metuzalem.
No, not a mistranslation.
He runs the media description 'libero Alfa Esteves' through his head and is far from certain it has a ring to it. First thing he'll do when he gets back to his accommodation is give the Guinea-Bissau national manger, Baciro Cande, a call, see what he makes of it.