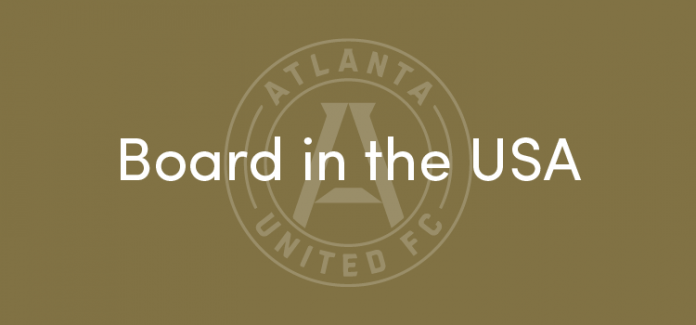 5: Rookie Mistakes
Man, I suck at this job. I've always known I wasn't a great FM player, but this stint with Atlanta really stuck it in. Even when I did not have to manage the tactics, I still bottled the task somehow. But self-deprecation aside, there's a lot to learn from this update and how the Expansion Draft went, so let's get to it.
Wheeling and Dealing
I started having to field more calls for my players. This led to a slight existential problem in terms of a question fundamental to my role as Director of Football: how exactly do I plan to view my squad? Are they assets that I am willing to trade freely if the right deal comes along? Or am I trying to add pieces to the team without giving much up?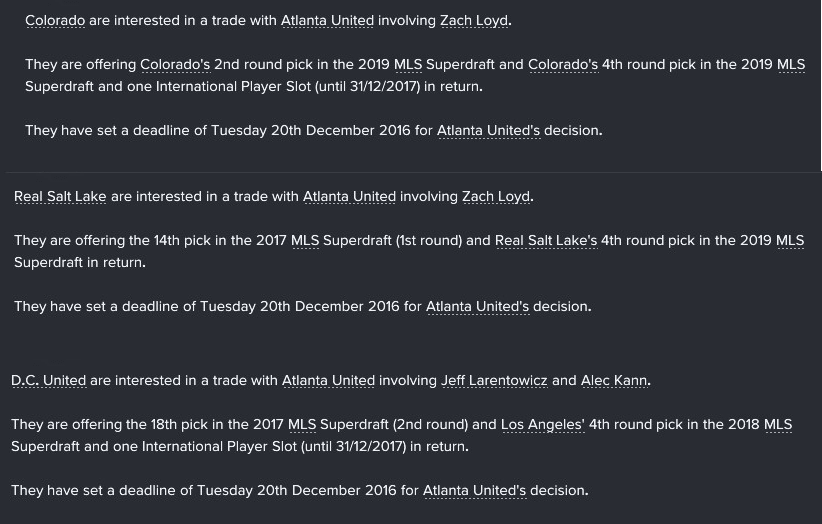 Move over Rocky Balboa, this is a trading montage. 
I decided on a compromise. While I wanted to moneyball, I couldn't give up good talent for cheap. The trades that were being fielded were for core players on my squad. While they were offering picks in the 2017 Superdraft, None of them were first 10 overall picks, which meant I could not guarantee I would get a good player in return. I decided not to accept any of them.
There was a deal however, for my backup keeper Alex Kann.

For all intents and purposes, he's not a good keeper. But he was my starting keeper, and my Designated Player keeper Brad Guzan was only going to arrive in July 2017. I didn't want to commit to this trade. It seemed too risky.
But then the Expansion Draft came.
The Expansion draft
I could not believe my eyes. Zack Steffen was available?
While he isn't currently fantastic, he has great potential, and is a young American to boot. I actually considered him when figuring out my picks in the previous update, but I struck him off for being a player his team were not willing to let go. I was clearly wrong.
Suddenly I had to rethink my entire draft strategy. Since I had the Alex Kann trade on the cards, I could get rid of him and pick Zack Steffen in the Expansion Draft. It was all upside!
But wait. There was more!?
BOTH the Defensive Player of the Year 2016 Eric Miller and the Runner-Up, Keegan Rosenberry!?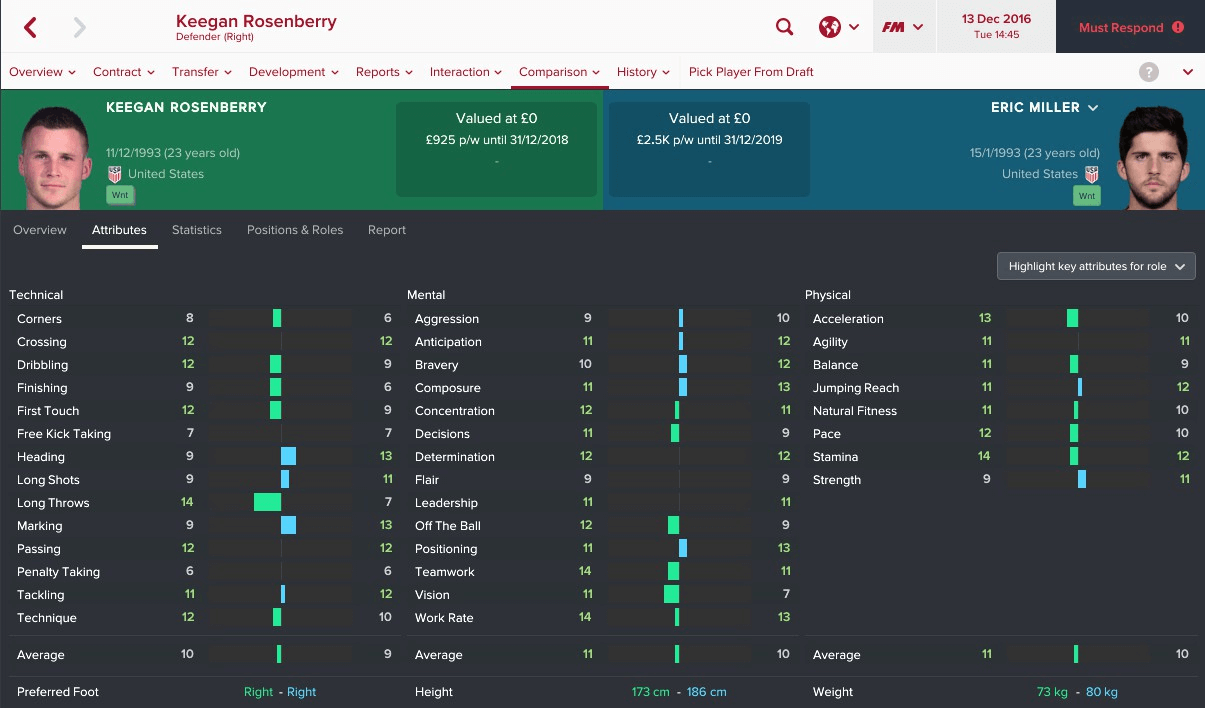 Between the two, Eric Miller had a better season but Keegan Rosenberry is a better, fitter player.
Out of the attacking picks I had shortlisted, only Christian Roldan, the young playmaker, was available. In defensive midfield and central defender position I still had plenty of options.
It would seem in almost every position I needed there are two viable options. The issue was which to prioritise to ensure the best possible draft. It was time to spy on the other side.
I took a quick look at the Minnesota lineup. They had an okay midfield core, but very poor fullbacks. They also really needed a centre-back badly. They had 3 goalkeepers, but I was unsure if they were considered good enough for Minnesota to field.
So I planned my picks: First pick was either Zach Steffen or Keegan Rosenberry. I decided on Rosenberry since there was a bigger need on my team. If Steffen rolled around on pick 2 I would take him up. The 3rd pick would be the defensive midfield position, fourth would be Roldan, and last would be the centre back.
The Draft
All my work had led up to this moment. Take a deep breath, this was how it went down.
With the Atlanta 1st pic, I picked Keegan Rosenberry. Minnesota used theirs on RJ Allen, another decent 26 year old right-back. I found it odd they didn't pick up Miller.
It was all according to plan! I picked Zach Steffen with my 2nd pick. Minnesota picked Aaron Kovar, a half-decent 23 year old left winger.
With my 3rd pick, Scott Caldwell was the choice. He's the really solid defensive midfielder I had talked about in the previous update. Minnesota picked Kekutah Manneh, a pacy 21 year-old winger with a high potential rating but very low mental attributes. Odd choice, given he did not even appear on my radar as a good offensive option.
The 4th pick was when the problems began.
I had intended to click on Christian Roldan, the high-potential attacking midfielder, but I couldn't! Apparently, I had missed out a critical rule: each team can only lose one player in the draft. Once a player was drafted from the squad, the rest of the squad was protected. So much for doing my research.
Since all the planning went down the drain, I did not have any attacking options to take. I took another defensive midfield I had shortlisted, Amobi Okugo. Minnesota used their 4th pick on Clint Irwin, a backup-level 27 year-old goalkeeper who was only slightly better than Alex Kann, the keeper I'm about to give up. Minnesota is really bottling this draft.
With my 5th pick, I couldn't take any of my centre-back choices because of the one-player-a-team rule, so I just took a decent left winger, 22 year old Mark Pelosi. I was going to tear my hair out in horror at all the wasted man hours. Minnesota used theirs on Ulloa, another very solid defensive midfielder.
Aside: It's pretty interesting to note that all 10 picks in the draft were American players. It seems the AI really valued decent American players as well.
After recovering from the shock and despair at my planning failures, I figured I actually had a pretty reasonable draft. All my picks were good young players. Things weren't actually that bad!
To seal the deal for the draft, and this update, I renegotiated the New York deal for my keeper Alec Kann for a 2018 2nd round draft pick, since I had taken Zack Steffen. Maybe I wasn't doing it well, but at least I was wheeling and dealing.
Next update: the 2017 Superdraft. Stay tuned!