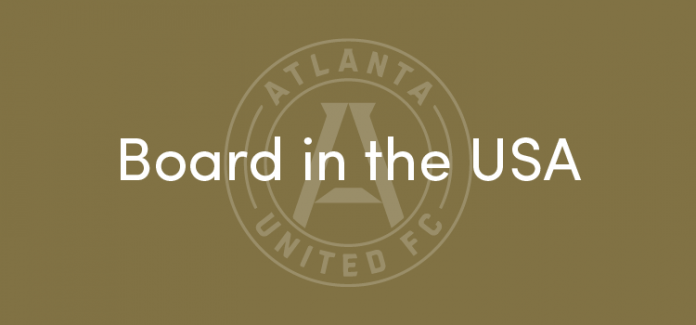 Board in the USA 18: A hard pill to swallow
We last left off concluding evaluations and making deals for backup players. This update, let's get to the real juice of the matter, shall we?
Offers came in for Brad Guzan and Chris Mavinga.

These guys obviously weren't playing around. They wanted these guys badly. Fortunately enough, they were also players that I was looking to move on from Atlanta. However, the value of these trades would be entirely contingent on the 2019 Superdraft Class having serviceable young talent. I decided to wait out for the draft class to be announced.
Just as an aside, the Superdraft announcement is like Christmas Day for MLS men like myself. I couldn't wait to unwrap the gifts and see what the draft had in store. And thankfully, 2019 did not disappoint.
I narrowed it down to these 2 guys being possible early picks for Atlanta United.
To me, this guy was the star of the show. He had it all the mentals and technical abilities to be a great forward. While his speed was a little annoying, I figured he would fit decently into the possession-based system of Theiler. In a scenario where I no longer am working with Theiler's possession-based system, him and Coyne's speed could make a lethal strike partnership as well.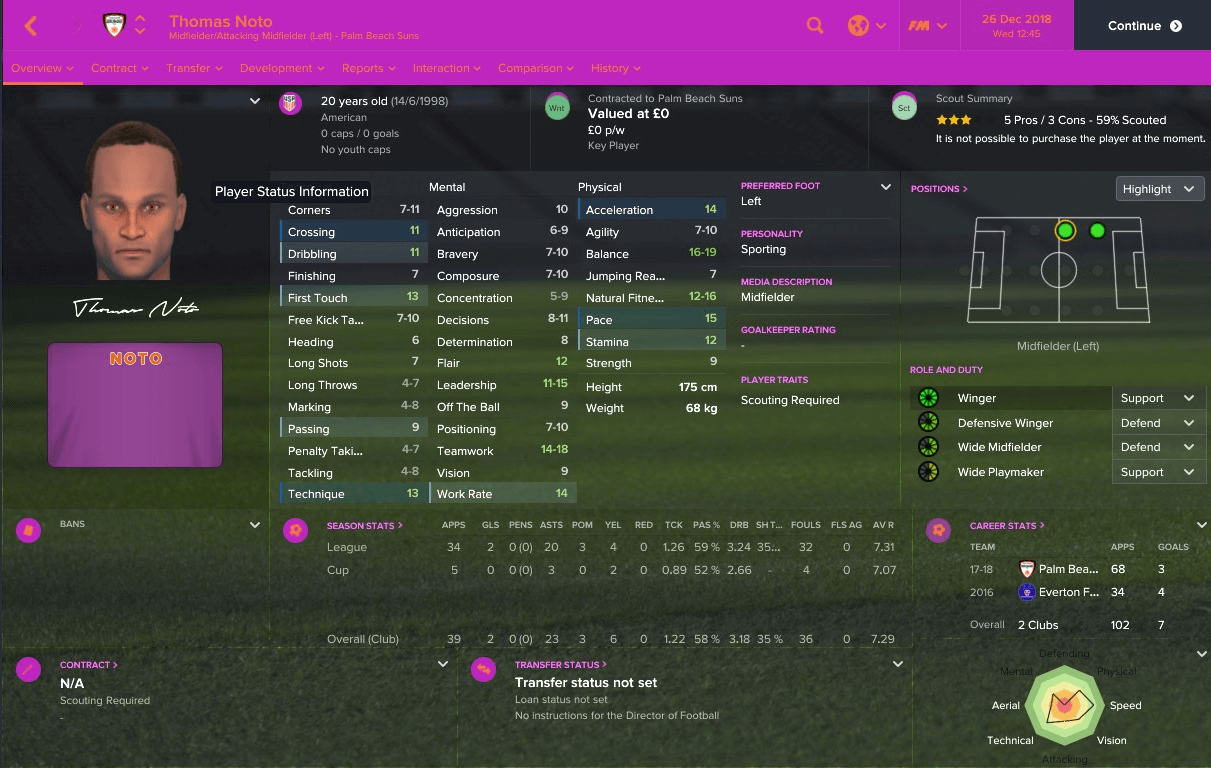 I needed a backup left-winger for Marc Pelosi, and this guy is pretty much it. While his game is still undeveloped, the fact that he's 20 in a draft pool full of 21-22 year olds increases his potential value.
There was also this guy, Joe Cowling. While he had decent potential for an American offensive player, having Hector Villalba on the team means this guy is unlikely to get minutes. As I did not want to squander resources to fetch an early pick that is unlikely to feature into my long term plans, I pretty much ruled him out.
Sorry bud.
Now I had a choice. Is this draft class worth cashing in my players on? I was pretty much set on getting rid of Brad Guzan, so I was pretty much locked to agree to that trade. The Mavinga deal took some more consideration, but I decided I had not much choice. I needed the extra International slot on the team since I had gotten Luis Solignac in the Re-Entry draft, as stated in the prior update. So I went for both of them.
But this wasn't enough for me! I knew I wanted the first pick of this draft, so I traded really hard for it, using one of the picks I got in the Guzan deal.
In hindsight, did I give too much away here? Probably. This was where I probably should have taken a closer look at the teams around me and their player preferences in the draft (which us managers get Inbox notifications for.) Other teams weren't looking particularly hard at the guys I was looking at, so having the 1st and 3rd pick in this draft was somewhat of an overkill. I resolved to be a little tighter in my player evaluations when trading for draft picks in the future.
The Superdraft was here! I used my first pick on Martin Williams, as promised. After this was where it got interesting.
Montreal had made a draft-day deal! This was some show-stopper stuff. What could they possibly want from me when we were in the middle of the draft?

They really wanted that 3rd pick. Since I had already concluded that I had went too overboard in my trading as Thomas Noto was not that highly rated by the other teams, I decided to run that risk and accept this deal. Even if I did not get Thomas Noto, there were other decent picks in the pool that I could take at 6th. I was essentially free-rolling the 2020 3rd rounder here, so I agreed.
And they promptly spent that pick on a technically poor 22-year old American attacking playmaker with supposed high potential. I'm not sure who their Director of Football was at the time, but you do you Montreal.
By the end of the day, this was my haul for the season: Martin Williams, Thomas Noto, and these two solid pickups: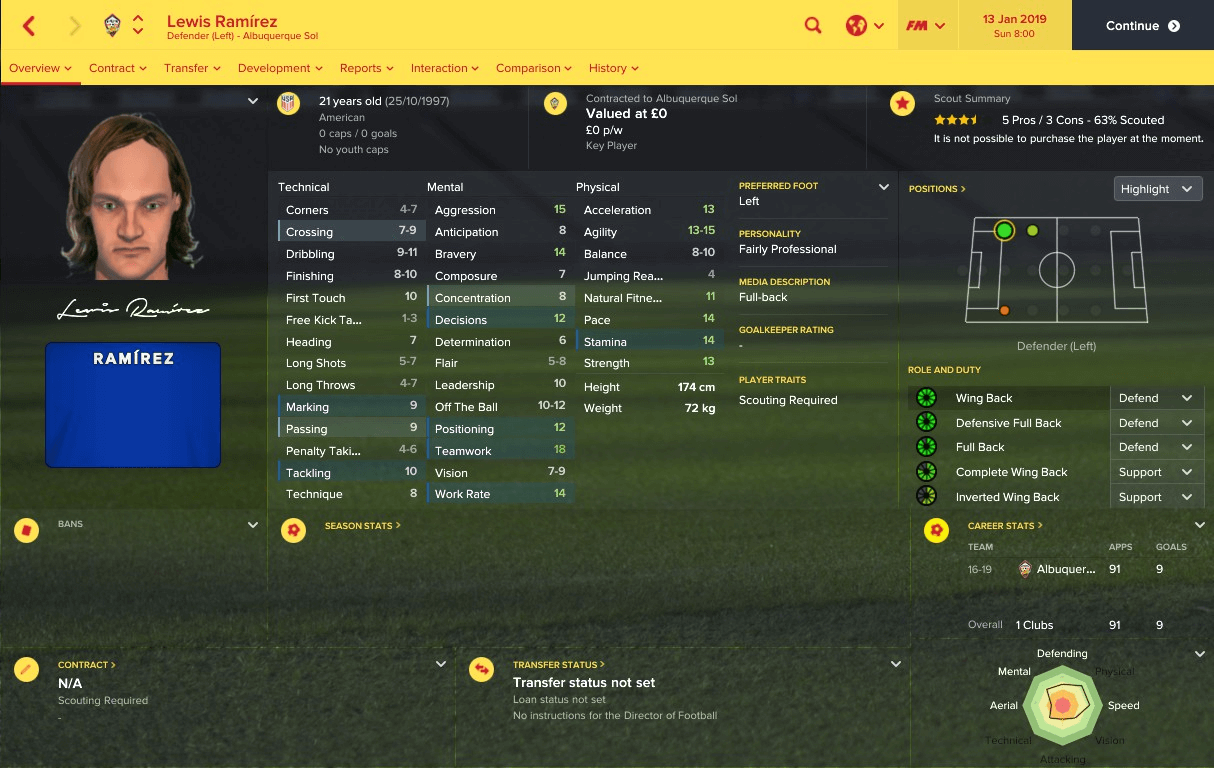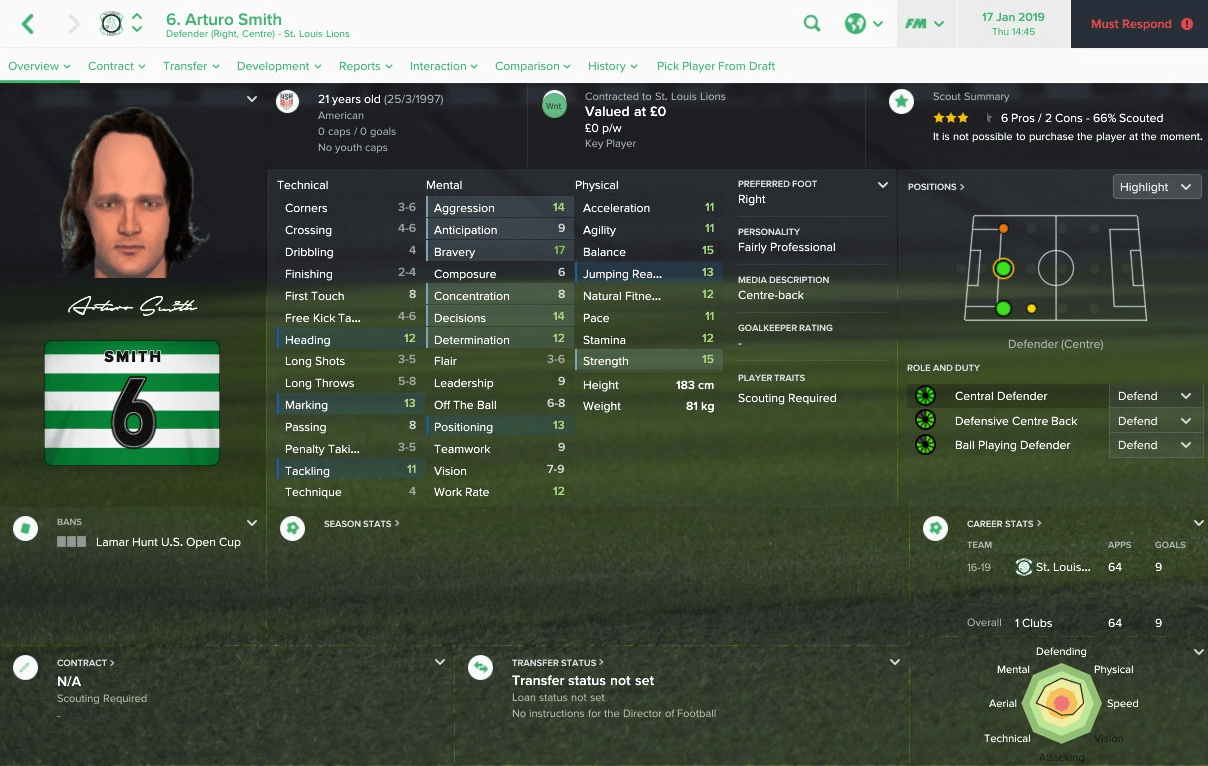 Arturo in particular was a great addition. I'm happy I managed to get him – American centre-backs are the lifeblood of any MLS team, and I had high hopes for this kid. He might turn into a star centre-back of the league!
Hunting for a DP
The last thing on the agenda was looking for a new DP, now that Brad Guzan was gone. In order to retain the trophies and build a legacy, I felt like I had to add more quality in midfield with a DP. Although Mix Diskerud was a solid player, he was starting to age, and was demanding more and more wages, which made it such that I was uncertain as to whether I could hold on to him for the long haul. I sure as hell was not going to make him a DP, and I wanted a stronger, more physical partner for Almiron in midfield.
The hunt went on…and on… and on. Every transfer-listed big name player, from Wijnaldum to Bruno Zuculini, refused to even enter contract talks with me, thinking we could not afford to pay their wages. Are you guys insane!? So much of MLS success has been built on paying exorbitant wages to European star talent! However, it seemed the reputation of fledging Atlanta United made them carry these flawed perceptions. I went through at least 20 different players, to no avail. When even friggin' 32-year old Joe Ledley refused to enter contract talks despite Crystal Palace being in League 1, you know you hit rock bottom. Long story short, I couldn't get anyone.
On that sour note, this is where we end the story this week. The 2019 season is starting, can you feel the excitement in the air, loyal reader?! As always, you can find me at @avery1822 on Twitter, or @avery on FMSlack. Drop a holla if you want in on the #fmmls channel. Stay tuned!