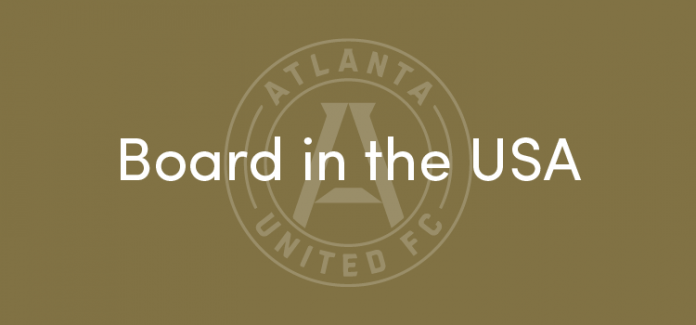 Board in the USA 14: Is this finally our year?
Things have been going swimmingly with Atlanta United. We did one better than last year in the regular season, finishing 1st in the Eastern Conference and qualifying directly into the Eastern Conference Semifinal.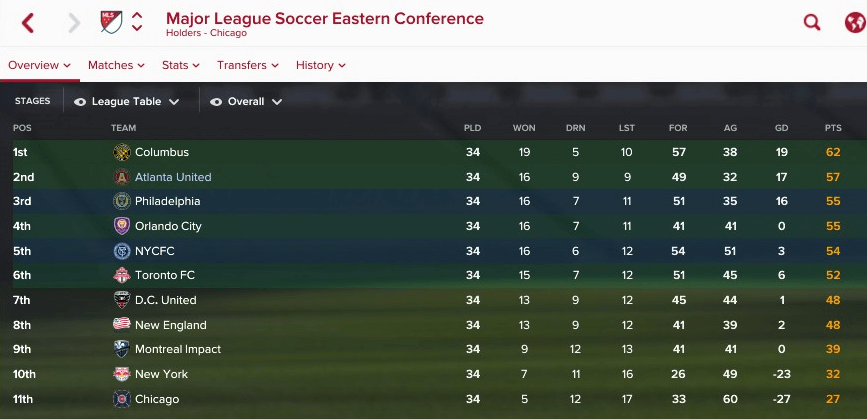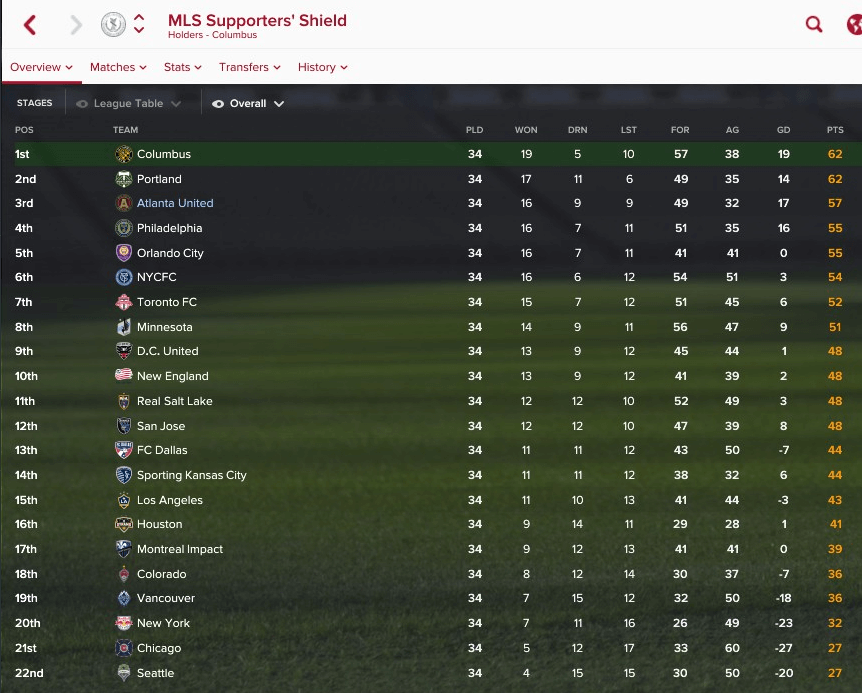 Greg Coyne has been an absolute revelation, with 12 goals in 27 games. While he had many a game where he struggled (mostly due to his inability to pass long distances) he finished many goals from Villaba's crosses. It seems my gamble really has paid off!
Good decisions were made in the 2018 Superdraft.
Robledo is no slouch either, becoming the starting right-back of the team with an average rating of 7.10 in MLS games. Although Rosenberry has been nothing short of amazing my first season, it's nice to see a rookie give him a run for his money on the roster. My spontaneous signing Chris Mavinga has blended it very well as well, playing 30 games with good performances and nary an injury. Things have been going so well I want to kiss Theiler, then yell at him to get back to coaching.
One downside is that Carlos Carmona has continued to take a lot of the spotlight in the DM position, severely limiting the minutes of Scott Caldwell and Okugo.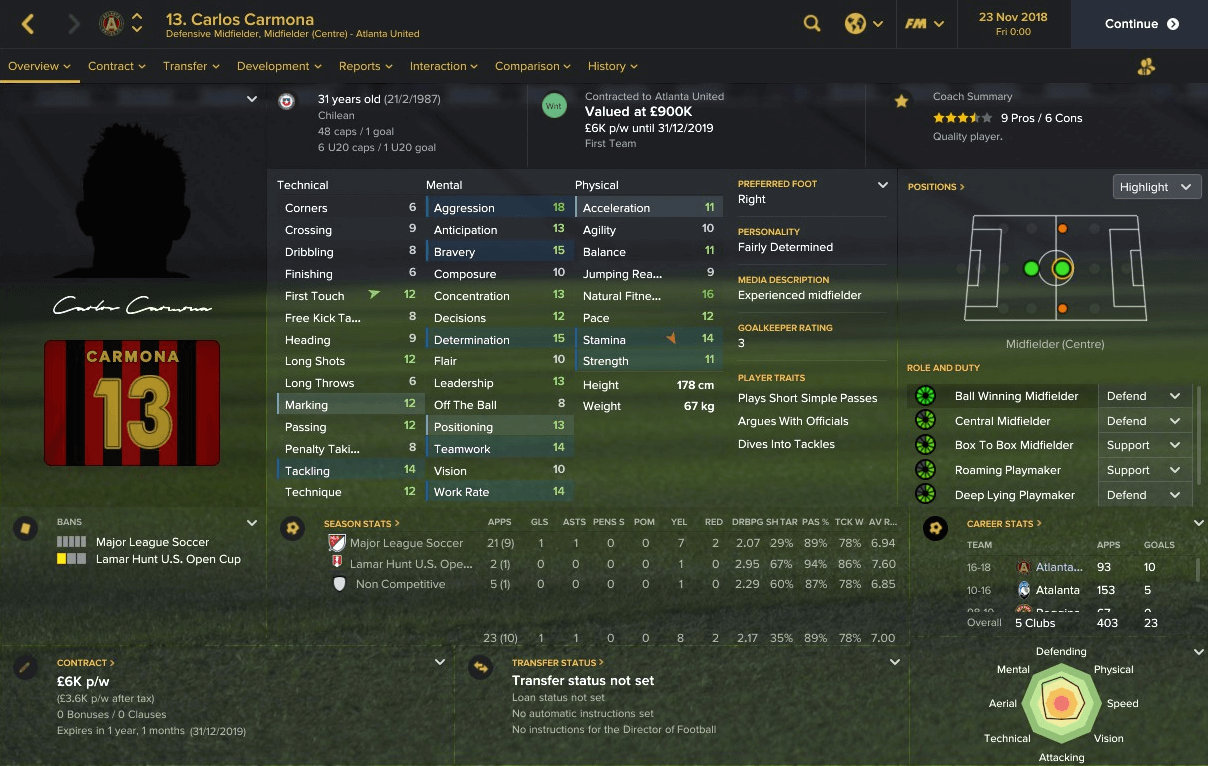 Of course, he's not a bad player. But he's aging and getting slow, and I want to build a quick dynamic midfield. I decided to take a look again at sending him off at the end of the season.
Go take a Ike
A rather hilarious thing happened midway into the season. Sporting Kansas City, after trading away Opara to me for peanuts, turned back around again midway through with this offer.
Are you kidding me? You didn't realise the talent you had on your hands until he started playing for somebody else? Sorry Kansas City, I'm keeping him.
That Spotlight on Okugo
Yet again, insane amounts of intention was given to Okugo throughout the season, where teams kept offering great deals again and again.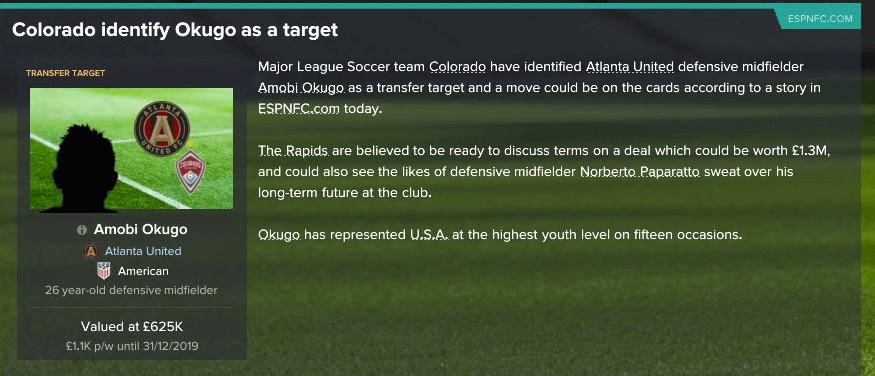 I couldn't for the life for me figure out why until I noticed his contracts. This guy is probably on the best contract in the entire league. Throw in an optional 1-year extension from the club, and you can see why every team is clamouring for him.
Although he was playing serious backup minutes, his flexibility and long-term value was just too good to let go. I rejected all those trades.
The Brad Guzan Problem
Constantly throughout the season, Brad Guzan, my DP American International goalkeeper, kept requesting to re-open contract discussions for a bigger, longer contract.
For this one, I didn't have to think for too long: I was not going to offer him a bigger contract. Here's why: Zack Steffen was growing to become the future of American goalkeeping. Keeping Brad means that my asset in Steffen does not have the space to mature into the star he can be. This season Steffen was already moaning about how little game time he was getting. Between the two of them, it was a no-brainer – I was keeping Zack. And since I was keeping Zack, I was not planning on keeping Brad. Not only did I decide not to renew his contract (which expires in 2019), I planned to trade him off at the end of the season. Having him on a smaller contract makes the trading that much easier.
Here's a lesson in MLS management for those paying attention: Don't waste DP slots on positions you already have decent, cheaper players in. Spend DP slots on positions that are more irreplaceable on the roster.
Did I mention we won a trophy?
Last but not least, we won the US Open Cup!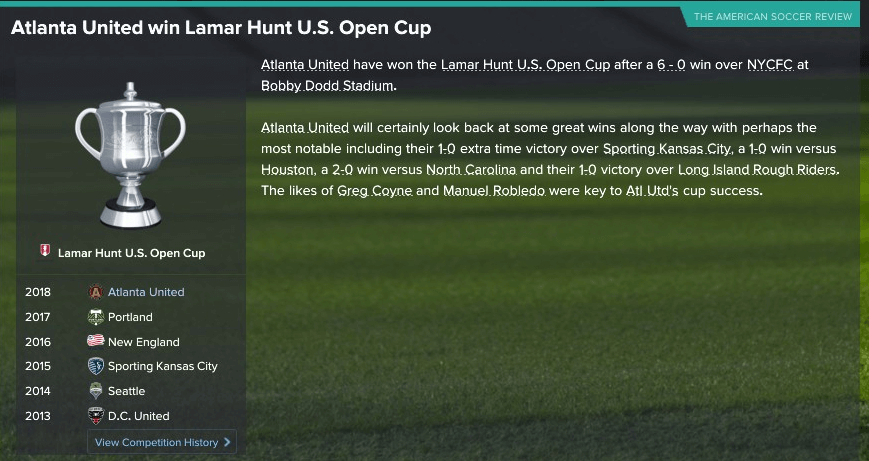 Admittedly, our road there was fairly easy. Every game we played was at home, and Theiler had a knack for utterly demolishing teams at home. The Cup Final was no exception.
We crushed NYCFC with relative ease, with Marc Pelosi getting a hattrick. Have I mentioned how insane Pelosi has been all season? This man has to be one of my most understated best decisions in my tenure so far at Atlanta, utterly demolishing right-backs constantly.
We got one under our belt. But the playoffs are coming. Is this our year?
I'm going to leave this one on a cliffhanger. You can find out how I do in the 2018 Playoffs in the next update! As always, you can find me on Twitter at @avery1822 or on FMSlack at @avery1822. A few of us also started #fmmls on Slack, so if you're interested let me know and we can invite you in! Stay tuned lads, this is going to be exciting.