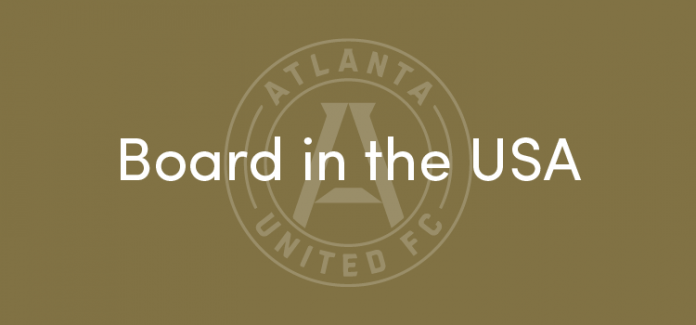 Board in the USA 1: Introductions
You've lost in Football Manager. You have no idea why. You've pored over pages upon pages of tactical treatises on the Internet, trying to find some solution to your inexplicable loss-filled woes. There have been times you have considered quitting because you just cannot seem to catch a break in your hobby that feels more and more like a second job.
I know you feel that, because I did too.
After getting burnt out on save after save, I found myself needing another way to play this game. And in the middle of night, while messing up an extremely intricate trade deal while managing Sporting Kansas City in the American MLS, I came to a rather inane conclusion.
Wheeling and dealing is fun.
Well, of course its fun! But I found it far more fun than putting together a tactic and micromanaging the intricacies of how my teams play within the obsidian-esque match engine. I wanted to trade and  moneyball a team to success across multiple seasons without necessarily needing to put in the grind of game after game.
Enter the Atlanta United Executive Challenge: The idea I plan to embark on in the coming weeks is to play the game like a Footballing Executive – or a Director of Football. As the manager, I will handle transfers, staff hires, draft trades, scouting, and so on; and I will delegate all of my matchday responsibilities to my Assistant Manager. The plan is to see how far I can go before I get fired – or, hopefully, to take my club to glory.
How do I intend to do this? I tweaked the Responsibilities such that the Assistant Manager would take on every Matchday-related responsibility. Although I cannot actually give up managing the games, I will simply holiday every matchday.
Why the MLS? I decided on this league because it had the most fun (and hard) work that a Director of Football could do. It is a league with a player cap, a salary cap, a cap on foreign players, and many other stipulations that can be exploited to improve a team's financial situation.
Every year, teams also get to draft the brightest young talent from the American collegiate scene (read: regens) – and the draft picks are controlled by the manager. Lastly, deals between MLS teams take on a trade system; where everything from players, draft picks, and currency are used as barter for bargains. All of that was immense fun on my previous MLS save, so I decided that this would be the best league to be a Director in.
Lastly, Atlanta United was the perfect team to take on. For the uninitiated, Atlanta United is not technically within the MLS yet – they only join the MLS in the 2017 season. As such, there is plenty of time to scout, plan, and build the squad I intend to place in the hands of my Assistant Manager, who will (hopefully) bring the team to glory.
Or, I could get sacked within 6 months. Stay tuned!