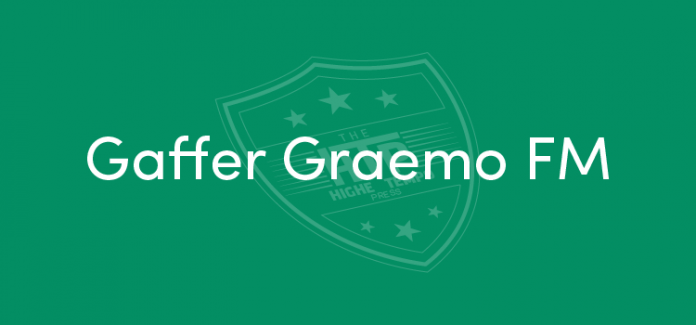 Rise Like Bournemouth, Fall Like Barca
On Tuesday June 14th 2016, the European Championships featured the Icelandic national team for the first time. Cristiano Ronaldo spoke about Iceland's performance saying "When they don't try to play and just defend, defend, defend, this in my opinion shows a small mentality and they are not going to do anything in the competition." Iceland lit up the tournament, reaching the last 8, while Portugal became eventual winners. In what many neutrals may have felt was a dull performance, Iceland showed an incredibly disciplined display, despite many obvious flaws to their performance.
In an era where may teams try to mimic those polarising trendsetters, styles become repetitive, teams negate one another and a draw for the underdog can feel like a win. Fans, neutrals and the viewers can be the ones to suffer. However, when we are the managers, results define our legacies, as I've said before, but actions speak louder than words, and by creating and sustaining a philosophy/identity can set you apart from the crowd as a trendsetter in football.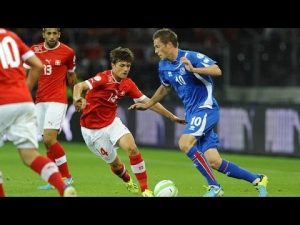 At an international level, Iceland contributed to an exciting 2015/16 season as another underdog who defied all odds to go further than expectations. Watching their recent friendly win over Ireland, the drab game for fans was a tactical masterpiece from the Icelandic perspective, even with a heavily rotated side. Iceland have built their philosophy around a robust 4-4-2/4-4-1-1 system, with a deep lying striker/defensive forward sitting behind the advanced forward. Defensively sitting deep against Ireland, Iceland pressed in their own half with highly structured banks, counter attacking with an explosiveness centred around their creative players and overlapping wide players & full backs.
Despite a small pool of players to choose from, Iceland's squad selection is well founded.
Players are chosen to fit the system, some by nature others through shaping by coaching & instructions. The Icelandic ID card is then further shaped by the inclusion of creative players in the system. These flair players, like Gylfi Sigurdsson of Swansea, buy into the system. These players are content to work hard for the team, being rewarded by using their flair then to pick apart sides on the counter.
The lessons we can learn from Iceland are simple. As someone who enjoys managing sides in FM capable of achieving more than they are, I look to how Iceland dealt with the underdog label and apply that to my management in game. I look to the same traits Iceland do to find hidden talents, namely:
Determination
Personality
Work-Rate
Team-Work
In contrast, the trendsetting side of recent years, Barcelona, have been accused by some of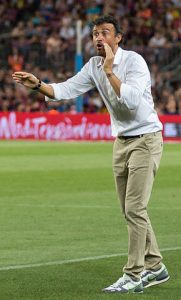 losing "their sense of identity" under manager Luis Enrique. The former Barcelona player has followed on from other successful home-grown managers in Pep Guardiola & Tito Vilanova who centred the teams around the cultured midfields they had, where players fluidity & movement bamboozled the opposition. Despite winning the Treble in his first season, Enrique's shaping of the squad has not been as successful as hoped. Despite the formidable MSN front three, Enrique's bypassing of midfield through direct, counter-attacking play & retention of possession deeper on the pitch than his predecessors, the team has become more about individuals rather than the more commonly seen collective performance of the Blaugrana. The arrivals of players such as Paco Alcacer & Andre Gomes have been seen as disappointments, yet the set-up of the team does not play to the strengths of these young players who have made big step ups by moving to Barcelona from Valencia respectively.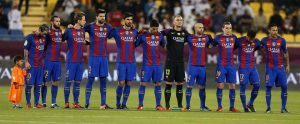 As every FM manager in a slump has done, Enrique has tried changing shape to boost his side's fortunes, while also dealing with injuries hampering his selection. These changing shapes to the in-fashion 3-4-3 while featuring Sergi Roberto & Javier Mascherano at right back has done little to significantly improve his side's fortunes. Sometimes, evolving the culture of a club can lead to messy outcomes (see Barca in the Champions League this season).
The final example I'll mention here is a man who I've grown to greatly admire the more I
listen to him speak: Eddie Howe. Howe was given an impossible job in 2009 when he became the Bournemouth manager. 31 years old, the former youth coach was tasked with not only keeping The Cherries in the Football League, but in existence…with a Transfer Embargo. Despite losing his first two games, not only did Howe achieve the unthinkable, via a stint at Burnley, the hometown hero has taken Bournemouth to the promised land of the Premier League. With the philosophy of wanting fans to be excited as they watch Bournemouth play, Howe has stuck to this ideal from League 2 up. Despite formation changes (we've seen 4-4-2, 4-4-1-1, 4-3-3, 4-2-3-1 and more this season), Howe is a disciple of Guardiola and therefore the philosophy remains. In the face of heavy defeats against bigger sides, Bournemouth and Howe are a determined, and results like the results they have notched against Liverpool, Arsenal and Manchester United since promotion can become more common.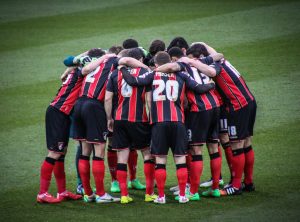 In a FM sense, what does it mean for us? I've spoken at length before at how youth players can create your legacy, and how in a slump your philosophy can be something that you change. However, what these three examples have taught me is something I hope to add to my Schalke team in our upcoming season.
Just like Iceland, commit to a system & a way of playing. Find/Shape players to work these specific roles, players with strong mental attributes, but don't not at the expensive of creativity.
When evolving your squad, do not do it at the expense of what you have built your success upon. Alternatives are fine, but not a significant culture change like what we have seen at Barca during Enrique's tenure.
Like Eddie Howe, change shape, change formation, but keep your identity. Sometimes these shape changes can be enough to stump your opponent, despite the style of play remaining the same.