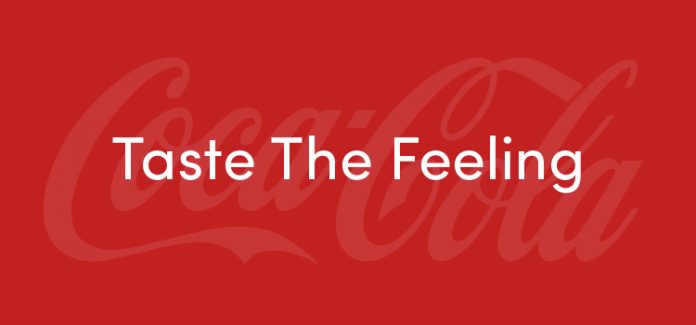 Episode 21 – End of the road – Analysis of the Model
It's with a heavy heart that I'm announcing the end of regular updates of the Taste The Feeling save, obviously the save takes up a huge amount of my time, time that I'd like to spend on other projects that I've been granted the chance to work on – this isn't the end of the save, however as I'll still be playing it (probably long after FM18 has been released!) and I'll still post about the progress of the save and the model but they'll likely be few and far between, although I'll be regularly keeping people updated in the #tastethefeeling channel on Slack (take a look at @FM_Samo on Twitter to find out how to join).
So now seems a perfect time to analyse the various aspects of the model and see what worked well, what didn't and see if we can learn anything!
Leagues + Location
If you can cast your mind back to the earlier Taste The Feeling planning episodes (if you can't remember that far back, click my name at the top of the episode to bring up a list of all the Taste The Feeling episodes and re-read the first few!), I stressed the importance of getting the location of firstly the country, and secondly the club right. How can we tell if we've got it right?
We can check the growth of the clubs, via attendances, league positions and amount of times that we've qualified for Europe
Looking at the league positions (for Antwerp and Silkeborg these positions represent the final standing in the first stage of the league), it's obvious to see that on the pitch the model is working well, we've achieved promotion with every club at the first time of asking – bar the first season with Antwerp when we working with limited resources. Despite some ups and downs that are to be expected every team has improved season by season which is promising, particularly as Sunderland are now staying in the Premier League which should be a huge boost for every team in the forthcoming season, and I'd imagine each team will continue to improve, likely ending in our first title.
Linked to the league progress we've made is the average attendances of each team throughout the seasons:
It's not really surprising that attendances have skyrocketed as the better the league position = the more fans that come to watch = more money for the club = better players = better league position – and the cycle repeats.
There was one noticeable dip during the last season with Antwerp, but I'm putting that down to moving stadium for the season whilst ours is being upgraded into a new bumper stadium that can hold 37,000 supporters. The increase of over 10,000 supporters in 8 seasons is quite frankly huge for a club in Belgium and at an average cost of £34 a ticket has resulted in a huge uptake in revenue which is fantastic.
I think Belgium was a fantastic location for our starter club and choosing Antwerp as the club can be deemed a resounding success in terms of growth.
Silkeborg's growth has been slightly slower which is disappointing, although not a disaster. That being said they've performed admirably in the role that we bought them for and have just made European football for the first time, which will most likely boost attendances again next season, so I'm giving Silkeborg a neutral rating.
Leiria is another club that the growth has been slower than expected considering the considerable success we've had on the pitch – however I'm confident this will change quite dramatically over the forthcoming seasons if we can keep doing well in the league and making Europa League – our 5th place finish last season saw a 13% increase in the average attendance and with the highest attendance this season at just over 15,000 I'm sure that we can easily break the 10,000 average attendance mark in the next 3 seasons. I'm going to deem Leiria a success down to the quick growth and the fantastic facilities they have.
Sunderland is too early to pass judgement on, but it's looking promising so far!
The above table is how often we've qualified for Europe, whilst we started relatively slowly, we've been able to get into Europe quite often, which I highlighted as a key part of the model during the planning stages. This has been further boosted by Antwerp, Silkeborg and Leiria all going into the Europa League again for the 24/25 season. These European campaigns are partly possible to the clever choosing of location with us qualifying for Europe twice with Antwerp despite finishing below the cut-off for the Championship, meaning if we have a bad season, we could still qualify for Europe at the end of it.
Scouting + Transfer Model
Scouting was another huge part of our model and due to the multi-club aspect, we've been able to be highly effective in this regard. Obviously, as we first started out both money and resources were thin on the ground, but we've been able to extend our reach as every club has grown to end up with the monster scouting network I posted in Episode 19. This worked superbly and I'm amazed by how large it's grown and how effective it has been, the new bumper scouting network bought 33 players into our empire last season – a phenomenal return that saw players from all over the globe join our network. Below I've mapped the nationalities of each player to join each team (players joining one of our teams from another of our teams have been removed from this data) over the course of the save:

This data shows some results that I didn't expect. The plan was to buy young cheap talent from under-valued countries, as they grow as players and get more valuable, we sell and use that money to invest in even more youngsters. As our bank grows, we should then be able to invest in players from the more expensive and well-known countries alongside the players from under-valued countries. Whilst this sort of happened, there was also the side effect of the scouting reach. The more money that came in allowed us to grow, and as we added more clubs and more scouts our scouting range grew and grew, actually providing us with even more talent from a more diverse group of countries.
The full list of nationalities purchased looks like this:

Belgium x 19
France x 10
Holland x 9
Brazil x 7
Portugal x 7
Ivory Coast x 6
Denmark x 6
Algeria x 5
USA x 5
Egypt x 4
Czech Republic x 4
Uruguay x 4
Spain x 4
Peru x 3
Ghana x 3
Chile x 3
Australia x 3
Nigeria x 3
Poland x 3
Colombia x 3
South Korea x 3
Serbia x 3
Norway x 3
Argentina x 3
Romania x 2
Mali x 2
Cameroon x 2
Ecuador x 2
Bosnia x 2
Paraguay x 2
Sweden x 2
Senegal x 2
England x 2
Finland x 2
Japan x 2
Mexico x 1
Scotland x 1
South Africa 1
Costa Rica x 1
Italy x 1
Jamaica x 1
Slovenia x 1
Latvia x 1
DR Congo x 1
Turkey x 1
Macedonia x 1
Armenia x 1
Iraq x 1
My plan for the transfer model was the combine a few well-known transfer strategies that are already in use around the world. If you can't remember how I laid them out in Episode 1 my plan was to combine:
The purchasing of young undervalued players and movement of players between clubs from the Pozzo group of clubs (Watford/Udinese/Granada)

The hoarding of young talent from Chelsea

The deals with clubs around the world for first dibs on talent from Man City
It's safe to say we absolutely nailed this – we can no longer keep up with the amount of young players coming in so they often head out on loan, normally getting us a nice fee in the process.
This also serves as an almost conveyor belt like system of talent meaning as soon as one player is sold another can immediately take his place whilst being almost the level of the previous departure. We can track this by looking at the history of strikers for Coca-Cola Antwerp:
1st July 17 – Thierry Ambrose joins on a free
1st July 19 – Nicolas Tchoumi joins for £250k
5th July 19 – Ambrose sold for £7.25m
6th August 21 – Edison Quintero joins for £800k
25th July 22 – Mohamed Diaby joins for £1m
1st January 23 – Tchoumi sold for £10m
17th July 23 – Quintero sold for £14.5m (rising to £19.5m)
31st January 24 – Diaby sold for £8m (rising to £14.5m)
So as the above shows, a relatively quick turnaround (particularly over the last few seasons as the model hit maximum efficiency) for strikers who are still young with a huge profit margin with the above 4 strikers being bought for a combined total of £1.8m and being sold for a potentially over £51.25m (all strikers have a 20% sell-on clause included in their deal as well).
Let's check the profit of our model so far:
Antwerp:
Leiria:
Sunderland:
Silkeborg:
So overall the transfers and scouting can be deemed a major success with large amounts of profit brought in, with plenty of young talent left to sell.
Facilities + Training
The last major factor in the original blueprint was to try and develop the youngsters bought in, with a mix of academy players bought in as well. Obviously, in order to do this we need the best facilities possible. I've upgraded the youth and training facilities for every club whenever finances allow for it – our current facilities look like this:
Sunderland:
Antwerp:
Leiria:
Silkeborg:
Despite the quality of facilities at our disposal, on the whole the lack of quality academy regens was pretty disappointing, although we have had a few players come through in the last couple of intakes that look like they'll end up in the first team however I've also thought that about a fair few in the past. Why they don't end up developing is a bit of a mystery, with the only reason I can think of for them not developing as expected is lack of game-time, with me often choosing to play some of the bought regens in their place. Whilst this is not a disaster, it has meant we've struggled with home-grown rules at times.
To help their development I had 2 schemes in place that I'd pitched in the blueprint to help youngsters develop. The first was the "development schedule" – this was where I rotated each players training to suit their individual needs on a 3-month cycle. Cycle 1 would be training a weak skill from the Technical attributes, Cycle 2 would be training a weak skill from the Mental attributes, Cycle 3 would be training a weak skill from the Physical attributes whilst the final Cycle would be a wildcard where any skill can be trained. I'm gonna be honest and admit that I gave up on that around the 19/20 season as it simply took a ridiculous amount of time to go into every player (including our youth teams) and set it manually – the save took long enough as it was! When I did do it though, it worked relatively well, but nothing to shout home about and isn't going to revolutionise FM training.
The other system was the Coca-Cola Stars system. This was designed to force me to put either youngsters from the academy or promising youngsters who weren't quite first team onto the bench or starting the match to get them crucial game-time, again this didn't really work as i'd hoped it would, with most of the academy players being too poor quality to risk putting into the team and most of the other youngsters already being first team regulars. Slightly gutted about that as I thought this was a clever system. Going forward though I think this is still viable system and as we hopefully start to produce better quality of youngsters may be worth sticking with.
Summary
Overall I think we can deem the model a resounding success. Despite the huge amount of hours put into both the save and doing the write-ups it was also hugely rewarding, both in seeing the success of the model in the game and via your feedback which has been entirely positive. When I wrote the first episode I wasn't sure if people would actually read it or be interested in it, but your feedback has blown me away, so for those that may only just be reading this episode, or if you've read every episode (which by the way is over 60,000 words and over 240 A4 pages long!) then thank you!
With that I bow out, I may very well write brief future updates but that probably won't be a while, I am always available on Twitter (@from_the_wing) or on the FM Slack (find @FM_Samo on Twitter to find out how to join that) to chat about the save, FM or football in general
Thanks for reading!