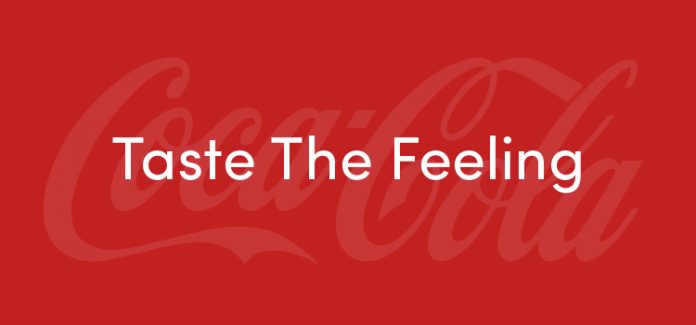 Transfers:
Jadon Sancho: Bought on the cheap from Man City for just under £1m, he'll be useful backup and has some fantastic technical stats.
Joshua Hallberg: A hefty purchase at close to £10m, he should hopefully make a good shot-stopper.
Adrian Voicu: After a decent loan spell at Sunderland he makes the step up to the Premier League permanent for a fee of £5m.
Jersson Salazar: Another player joining on a permanent, Salazar doesn't qualify for a work permit yet, but playing in the next 3 international games should qualify him for one so he'll have to wait around!
Ilja Jovanovic: Makes his loan move permanent after his fantastic introduction to English football last season.
Moise Gendrey-Nangis: Relatively expensive at £7.5m but looks to have great potential for an 18-year-old. Rejoins his old team on loan for the season.
Preseason:
What a fantastic start to the season, topped off by sticking 6 past Dortmund and thumping a strong Pachuca side 4-1. Bodes well for the season ahead i'm cautiously optimistic in suggesting a mid-table finish is on the card!
August 2023
Not the start I was anticipating for our debut season in the Premier League, but at least the only way is up……right?
September 2023
Apparently not as we ship a monstrous 22 goals in just 5 games. Urgent improvement needed or I feel we'll get sucked into a relegation battle, luckily though a single win will move us up the table quite considerably.
October 2023
In hindsight looking at how the table is shaping up, we've played some tough games so far, summarised by our win over Everton who are also struggling. All we need is 2 wins in a row and we'll climb up that table!
November 2023
A sickening loss to Bournemouth after being 3-0 up is the only downside on an otherwise solid month, I changed the formation to a wide 4-3-3 which has led to this uptake in form. Let's hope we can keep it up and make the mid-table prediction happen!
December 2023
Yes, one result sticks out like a sore thumb here. I have no idea how or why this happened. Otherwise a pretty shocking month!
January 2024
Yet another poor month drops us into the relegation zone and out the FA cup. Safe to say the mid-table finish isn't happening although this time last year we were languishing in mid-table in the championship! Hopefully, these new signings will be the future.
James Forrest: Wing-back with plenty of potential his work-rate is lower than I would have liked but hopefully we can train that up turning him into a class wing-back/full-back.
Jose Silva: The goalkeeper joins from Coca-Cola Leiria as a potential superstar. He'll go on loan next season but will play U23 football until then.
Alejandro Donaires: The young Argentine has some incredible stats and for under £4m all in (£2m potentially rising to £3.6m) he's a good value punt.
Emiliano Vergara: Another buy that looks a bargain, for £4m rising to £4.4m. He can't get a work permit yet so heads off to Leiria for the rest of the season.
Donny Smit: Decent looking right-back bought from Feyenoord for £5m. Will go straight into the first team as a rotation option.
Janusz Pawlak, Aboubacar Doumbia, Thomas Roger, Boban Drljaca, Dejan Todorovski are all also bought from other Coca-Cola teams and then instantly loaned back to take them off the wage bills of the other clubs. If we go down though this may be a terrible decision but I'm hopeful we can turn the season around!
February 2024
A crucial win against Southampton gives us a lifeline. There's plenty of teams around us with a similar point tally so hoping there'll be 3 teams worse than us come the end of the season when we can re-think our tactics and squad size.
March 2024
There we go! A few games in a row where we pick up some points and we fly up the table. Hopefully, now a platform to build on, I'm still aiming for a 12th placed finish and would deem the season a success if we can reach that alongside the 40 point mark.
April 2024
I was expecting/hoping for 9 points from Fulham, Watford, and Villa. Sadly that didn't happen and now my ambition for a 12th placed finish has been put to rest. However, there is still a chance we could go down…
May 2024
3 losses in a row leave us perilously close to getting relegated, but we survive!
Season Summary:
A poor season, honestly expected us to do a lot better than this, maybe I misjudged how hard the Premier League would be, maybe the tactics weren't right, maybe we were unlucky. The most important thing is that we're still in the Premier League season to try again.
League table:
Transfers:
Jadon Sancho: Decent enough season. Mostly made appearances off the bench
Joshua Hallberg: Not a fantastic debut season for a keeper, letting in 81 goals. Not that many seemed to be his fault necessarily though. Will hopefully fare better next season!
Adrian Voicu: Like most of the team Voicu had an average season. Hopefully can push on next season!
Jersson Salazar: Qualified for his work permit and made 13 appearances. Decent enough season, but he's always been reliable!
Ilja Jovanovic: The one shining light from this season, the striker saved our bacon on a number of times and ended up with a haul of 14 goals in his debut Premier League season. Lovely!
Moise Gendrey-Nangis: Did ok on loan at his parent club but could've got a bit more game-time. Will most likely go on loan to one of our clubs next season.
James Forrest: Good season developing in the U23s. Might get a loan move next season to one of our clubs.
Jose Silva: Will definitely go on loan next season to one of our teams.
Alejandro Donaires: Will definitely go on loan next season to one of our teams.
Emiliano Vergara: Smashed it at Coca-Cola Leiria, given me food for thought as to where he'll be next season!
Donny Smit: Decent enough season
Player of the Season: Ilja Jovanovic: As above, saved us numerous times throughout the season. What a man.
Young Player of the Season: None in particular, was a poor season all round.
Breakthrough player of the season: None in particular, was a poor season all round.
Aims for next season: Aiming for a mid-table finish next season, although i'll be happy with anything better than this season!