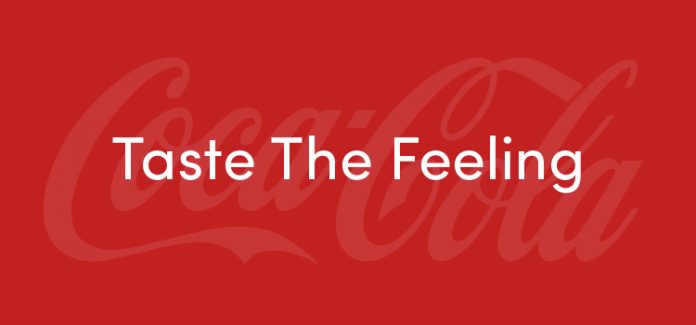 Transfers:
Kamal Shassah: Joins as a decent home-grown play-maker to replace Jenderson who's off to Leiria. Probably won't be a starter.
Amar Plojovic: Whilst a bit raw at the moment I reckon he could be fantastic in a few years if we polish up a few of his weak points.
David Lopez: Some very poor key mental stats and poor personality are balanced out by some of his technical skills. For a free transfer from PSG, I could do a lot worse. Whilst he won't be scoring us 20 goals a season he'll be a good backup option who we can most likely flip for a hefty profit after a season.
David Wandwi: Very raw but still very young, could be fantastic with some polishing up on some key stats.
John Laerche: A superb looking goalkeeper, he joins Coca-Cola Leiria on loan for the season.
Maarten Geraerts: An expensive outlay for a 17-year-old at 3m, but looks like he could be a fantastic DM in the future. He'll get some game-time in the first team this season to ensure his development isn't stifled.
Milan Markovic: This guy looks an absolute rock. He will go straight into the first team. Rather expensive at £3.7m but we should easily make that back if we decide to sell him on.
Nicolas Pavoni: Needs polishing up a bit but could be a solid right-back if all goes to plan, worth the risk.
Pavel Jares: Talented looking CM, re-joins Viktoria Plzen for the rest of the season on loan.
Coca-Cola Stars:
Sabino Galullo: My head of youth proclaims that he could be one of the best of his generation. For me, his work-rate is a tad low and he's a bit on the small side for a left-back but I can certainly see potential. Will give him plenty of game-time
Preseason:
Quintero starts the season in the same form he ended last season and is promptly snapped up by Benfica for £15m (potentially rising to £20m, along with 20% sell on clause), Mohamed Diaby who we purchased and loaned out to Gent last season is recalled from Coca-Cola Leiria and will lead the line for us this season. Other than that, a strong pre-season!
August 2023
9 goals in 9 games for Mohamed Diaby tops off a strong start to the season, with qualification to the Europa League group stages confirmed after wins against Aberdeen and Coca-Cola Leiria. We could've done a little better in the league, but I'm happy enough.
September 2023
A poor month drops us out the cup and drops us down the league. Not the start we wanted!
October 2023
A couple of good wins moves us up within reach of the Championship group. A Diaby masterclass in finishing against Zenit puts us in good stead for qualifying. Really can't see us holding onto Diaby past January – as always happens with our strikers!
November 2023
An injury to Diaby initially made me think this was going to be a stinker of a month but Kuhn stepped up and helped us climb closer to the Championship group!
December 2023
Diaby returns but can't save us from a stinker of a month. Not long left of the regular season and we're 9 points off qualifying for the Championship group…
January 2024
Not many competitive games mark a sad month as Diaby heads off to Braga for £8m (potentially rising to £14m depending on clauses, but most will be met!) and 20% of the next sale, a strong profit considering he only joined 2 years ago for £1m!
A few new signings join:
Alejandro Blasi: The young Argentine looks to be a decent acquisition with all the hallmarks of being a superb full-back/wing-back in a few years time. I had to pay rather a lot to get him (£6m) but could easily get triple that if he develops well.
Guy Diabate: Just my type of striker, I'll be able to turn him into a world-beater by the time he's 21, you have my word! Looks fantastic for 500k.
Choi Jae-Yong: If we can polish up some of his weaker mental stats and his finishing a tad he could be a fantastic winger. Running out of time for this to happen, but he's worth a gamble for £160k.
Manuel Piloto: Solid looking CB, can imagine him playing for Leiria next season whilst making the odd appearance for Antwerp this season. A bargain for 500k.
Daniel Bernardino: Some absolutely fantastic stats for a playmaker. Again will mostly be at Leiria next season due to home-grown rules. Looks a snip for £1.5m (potentially rising to £2.5m)
February 2024
Another poor month leaves us 10 points adrift of the Championship group with just 2 games to play. Damn.
March 2024
A win on the last day moves us into 7th place, so into the European Playoff group we go! We have a much stronger team than any of the other teams so hoping we can finish the season strongly.
April 2024
Our strikers weren't firing so I've moved Tinaglini from the wing into the striker position. Whilst his finishing is poor (10) he always finds himself in good situations so should end in goals! A strong few games puts us into 2nd place, 5 points off the top spot.
May 2024
A fantastic month from our wingers wins us every game on the bounce and with it a spot in the European play-off final!
June 2024
My idea to move Tinaglini into striker pays off as he sticks 2 past Genk, meaning we qualify for the Europa League once again!
Season Summary:
Overall not a fantastic season, although we have qualified for Europe which is the one saving grace! We saw plenty of new players come in, along with plenty of players departing with a total of £65m in out-going transfers, a huge amount!
Transfers:
Kamal Shassah: Didn't really get much game-time. Hopefully next season he'll get more of a fair crack.
Amar Plojovic: Played a fair bit but also struggled with injuries. Doubts already about him!
David Lopez: Went out on loan and earnt us a cool 500k alongside all his wages being paid for the season. Will probably try to sell him over the summer for some quick profit.
David Wandwi: Went on loan for the season. If several of our wingers depart over the summer like I think they will he'll be in the first team next season. If not, he'll probably go out on loan again.
John Laerche: Had a fantastic season on loan at Leiria. Current Antwerp goalkeeper Vincentin has put in a transfer request so Laerche may stay at Antwerp next season.
Maarten Geraerts: Broke into the first team due to Drljacas indiscipline and delivered every time. A superb season for a 17-year-old.
Milan Markovic: An absolute rock, wouldn't be surprised if some bids come in for him over the summer.
Nicolas Pavoni: Went straight out on loan. Unsure where he'll be next season!
Pavel Jares: Did superbly back at his native Plzen. Should be looking to breaking into the Antwerp team this season.
Alejandro Blasi: Decent enough first season, expected more for the outlay but there's still time!
Guy Diabate: Will most likely be introduced to the first team next season after the sales of star strikers Quintero and Diaby.
Choi Jae-Yong: Went out on loan, didn't disappoint. Not sure of where he'll be next season.
Manuel Piloto: Looked solid whenever called upon, will most likely head to Leiria over the summer.
Daniel Bernardino: Had a fantastic debut season although his game time was limited due to having to comply with homegrown rules. Will go to Leiria on loan next season where he'll be guaranteed game-time.
Player of the Season: Mohamed Diaby – He may have been sold but what a season for the youngster, scoring an insane amount of goals to
Young Player of the Season: Maarten Geraerts: Class, just class. Going to have to think of a new formation next season so he can start every game.
Breakthrough player of the season: Milan Markovic: Was an absolute monster at CB, well worth his £3.7m transfer fee.
Aims for next season:
Have a clear-out of deadwood as I've been a bit lax with that recently and that may cause players deserving of a chance to stagnate. Other than that, we should be aiming to break back into the Championship group next season, so I'm cautiously aiming for top 3.