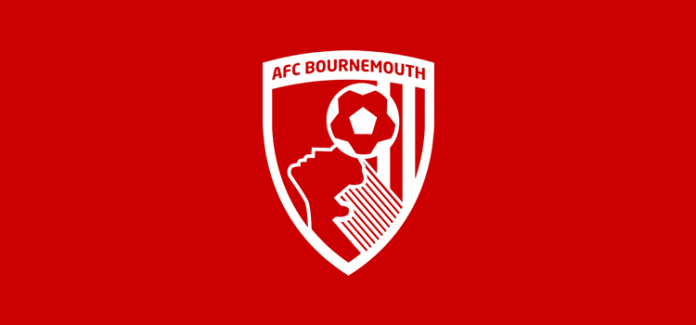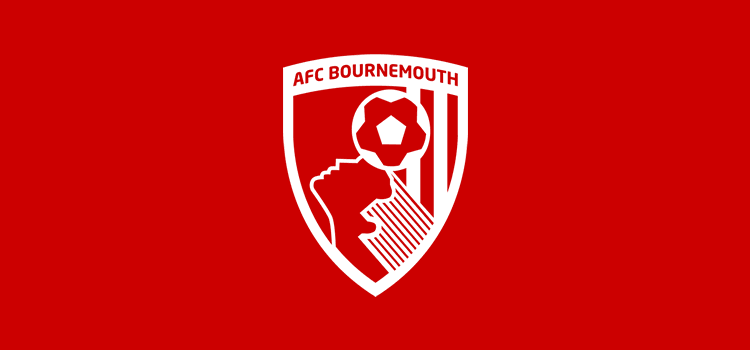 And so, onto January. Looking back over the first half of the season, I'm not too displeased with how things went. Sure, we're currently stuck in 15th and we obviously have much higher aspirations than that but I'm confident that we'll rocket up the table in no time. However, 15th is roughly where the media and the bookmakers pegged us to be at the start of the season so we're meeting expectations, despite being actively terrible for pretty much half of our games.
The team made some mistakes and I definitely made some mistakes but I feel like I've got things figured out now. At the minute we're comfortable enough and we have all the components to push on and finish in the top half.
Let's get to the bit you're most interested in – the transfer window. Spoiler alert: nothing much happens. Sorry to disappoint you.
The media have somehow painted me as some sort of unhinged spendthrift, maniacally throwing my cash around trying to buy my way to success, when, in reality, the complete opposite is true. My net spend over the summer was ~£3.5 million, one of the lowest totals in the league. I did spend about £20mil on Smithies and Keane but that was entirely financed by selling players.
Anyway, my summer acquisitions mean that I don't have any money to spend this Winter. I have had my scouts whirring away in the background, scouring the country for some deals for next season, but I haven't got anything concrete lined up.
That said, about halfway through the month, Leicester bid around £12 million for Benik Afobe. It's a little bit short of his valuation and not enough to buy me an adequate replacement, so I turn them down. Benik is understandably peeved. He knocks on my door and politely asks for an explanation, telling me he wants to leave in order to play Champions League footie. I'm honest with him and tell him that they didn't offer enough cash for me to countenance his sale.
At which point, he does something that I've not encountered before and it knocks me off guard a touch (I should probably mention that this is the first time I've played FM17 – hence the wobbly start – and I didn't play last year's game so there are a few features that are alien to me). He asks me to name a price for him that I would find acceptable.
I tell him if someone comes up with £20mil then I'll be happy to see the back of him; he sees right through this and rightfully tells me that figure will price him out of move. After a bit of haggling, we agree that if Leicester come back in with £15 million for his services, he can leave. I don't mind that, to be honest. He's good, but not irreplaceable, especially with his output so far this season.
Luckily I've had the good sense to anticipate this sort of thing happening and have had targets lined up for a while. First on the list is Saido Berahino. I lock horns with my nemesis, Tony Pulis, and spend an eternity hammering out a deal. Eventually we settle on a deal akin to the one that secured me Michael Keane – £15 million + a variety of add-ons that nearly double the initial price. Outrageously expensive for a player with <6 months left on their contract but there are some seriously big clubs sniffing around him so I'm willing to fork out.
It's probably safe to say that Saido isn't that keen on the move, as he requires me to make him a litany of demanding promises, stopping only just short of making me name a stand after him or build a statue outside the ground.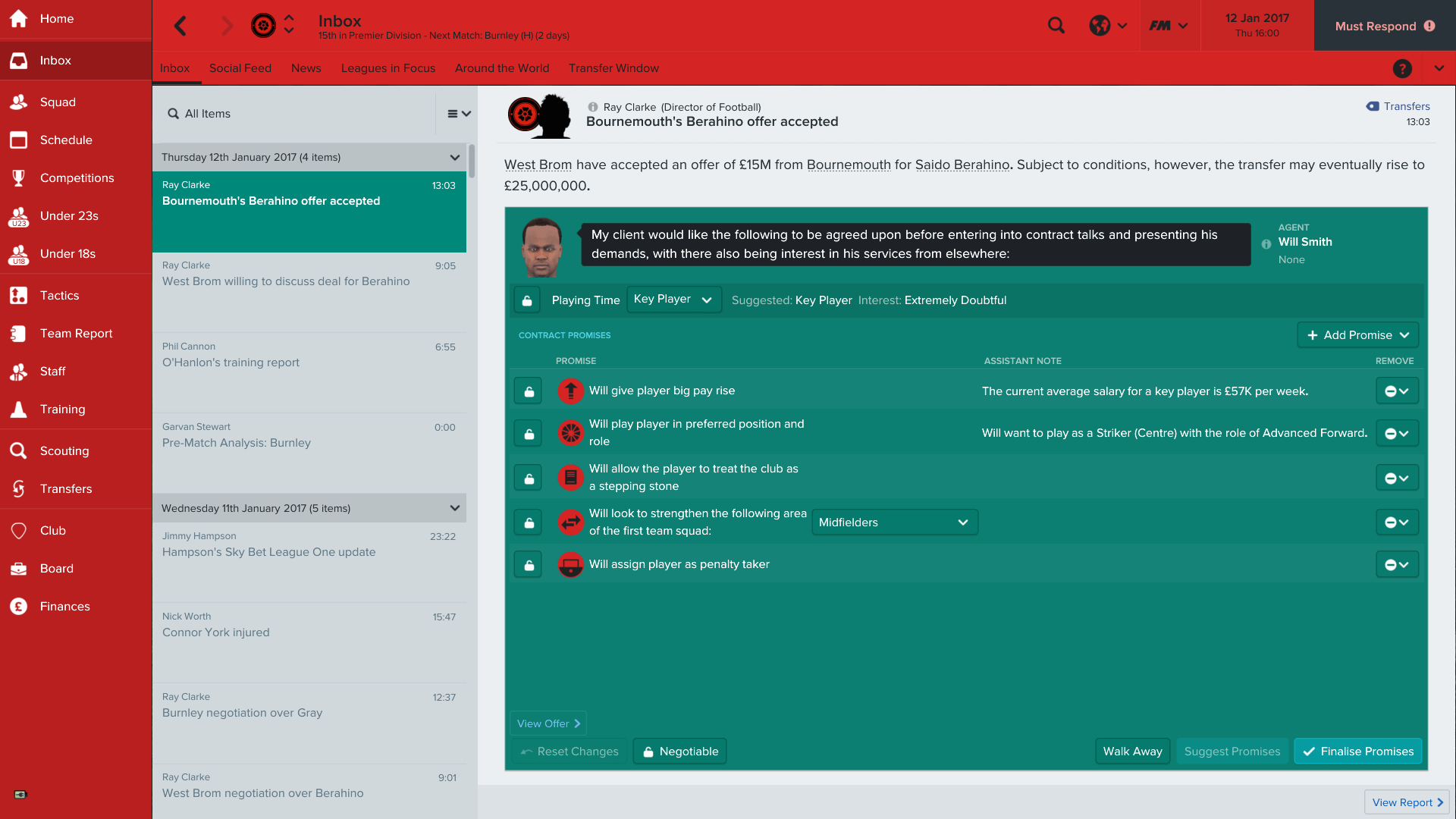 I reluctantly agree but it proves to be a complete waste of time – Saido wants £120k per week and that's about £40k more than I can offer him. He's not having any of it so I move on to my next target. I might come back in for him at the end of his contract if he's a bit more receptive to my advances (read: desperate).
I strike up an identical fee with Burnley for Andre Gray and his personal terms are much more reasonable. Everything is good to go and I delay the deal a couple of times while I wait for Leicester to come back in for Benik. It never materialises though, despite me offering him out to them. It's not a huge problem but I have to let the Gray deal collapse. Again, I might revive it over the summer if needs must.
Peculiarly, Everton make a loan bid for Lewis Cook. They're much higher than me in the table and offer to play him as a first team regular, despite the fact he's only been playing a rotational role for me. Everton have been playing possession football and I can't envisage him breaking into my starting eleven, so I happily send him off to Koeman and hope to reap the rewards of another club's development.
Middlesbrough then make a loan offer for Emerson Hyndman, who I'd completely forgotten was rotting in my reserves. Hopefully he does well enough to put himself in the shop window and I can ditch him at the end of the season. Tyrone Mings is farmed out on loan to Norwich, undoubtedly drawing the ire of Ipswich fans everywhere, so he can get some more consistent minutes.
And that's that. Now back to the football business.