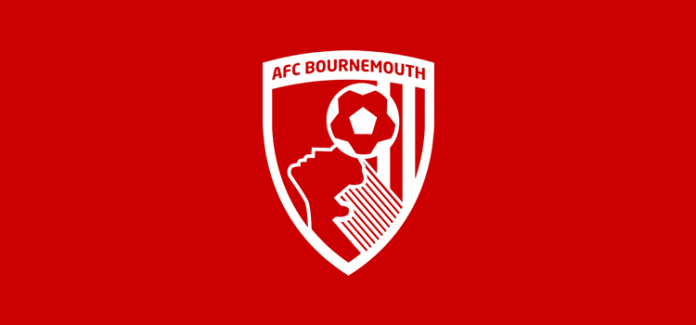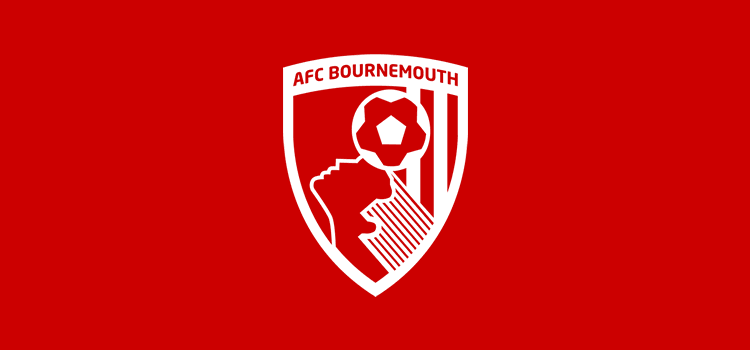 You can do one, Pep.
In the first minute of the game, a trademark Harry Arter daisy cutter squirms loose from Claudio Bravo's crisp packet hands and Benik Afobe pounces to bludgeon the ball off the Chilean goalkeeper's face from inside the six-yard box. We've got something to cling onto.
We're genuinely superb, defending for our lives and providing a constant threat on the counter. City are desperate and running out of ideas and they only pinch a point when Raheem Sterling goes down under the slightest of touches to con the ref into giving a penalty, which David Silva strokes home.
Disappointing, but we live to fight another day and it seems like our luck is finally changing. Benik Afobe is making the most of his chance in the first team as he rescues a draw for us in the South Coast derby away at Saints in our next game.
We switch back to my 4-1-2-3 and follow that up with back to back wins against Boro and Palace, with Simon Francis looking a potent threat from right back as we claim two clean sheets to boost our goal difference. Admittedly, Clayton and Bassong were both sent off when I was already in front in those games which made my life easier. In the match against Palace, I brought Dan Gosling on to close out the game and he smashed home a beautiful half volley from the edge of the box that won goal of the month.
Happy days. That's 8 points from 12 and we're in a much healthier position. Then, perhaps due to a bit of overconfidence, my mismanagement costs us a couple of games. The scout's report suggests that Stoke concede 40% of their goals in the first 15 minutes, so I decide to come out all guns blazing with an Attacking mentality. Predictably I go too hard and Imbula scores. Arter was sent off shortly after (he's already served a ban for yellow card accumulation so I change his tackling instructions and tell him to pack it in) but somehow we equalise almost immediately. We had enough chances to win the game but we take our point gladly.
A quick, uneventful win at Swansea comes next and then I throw away a 1-0 win at the Stadium of Light by refusing to shut up shop. Jermain Defoe and Victor Anichebe score in the last ten minutes and teach us a valuable lesson.
We're given a bit of a seeing to at Old Trafford but they're sitting pretty at the top of the league so, whatever. There's a chance to make amends against Hull but we get properly FM-ed: they have 0 shots but we just can't break them down. Finishing chances has been a significant problem – there is so much more to come from both Afobe and Wilson but I just can't quite coax it out of them. The latter in particular is in dismal form and hasn't scored a league goal all season.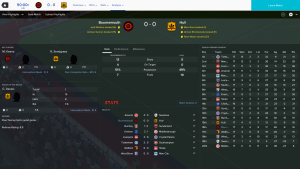 That is, until we play Chelsea. Coming into this, I was slightly apprehensive. That 0-0 with Hull meant that we'd gone three games without a win and I really didn't wanted to damage our fragile confidence any further. I needn't have worried though as we leave Antonio Conte cowering in the opposition dugout at Dean Court.
Jack Wilshere was unplayable. He might not have the greatest goal contribution, but he is so often the one playing the pass before the pass and when he plays well, so do we. He's so good that he even manages to provide Callum Wilson with a chance that he can't miss. Jack sprays one over Gary Cahill's head and Wilson surges through to create a one-on-one and he barely hesitates as he fires it past a flailing Courtois for his first goal in 12 games. We then trade blows before a beautiful flowing team goal including Stanislas, Arter, Pugh and finally Wilson seals a 3-1 victory that really gilds the lily.
It's our last game before Christmas and what a gift for our fans. Let's ignore the fact that we succumbed to a 1-1 draw with West Ham on Boxing Day and lost *again* to WBA on the last day of the year. (Getting Pulis-ed twice is an unforgivable sin)
Bournemouth are a steady lower mid-table side at the halfway point in the season. Swansea and Boro are slightly cut adrift at the bottom so there's only one relegation place to worry about but, having ironed out the kinks of the early season, I feel like we've got a great chance to kick on in the new year .
Bring on January.