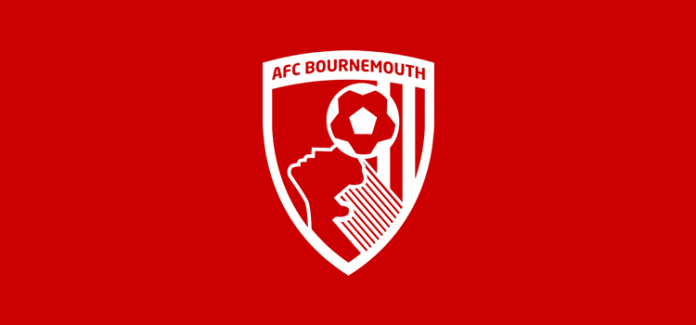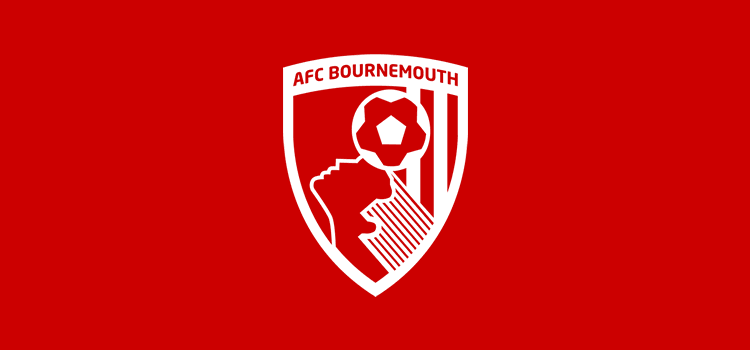 Oh God, that went horribly wrong.
In line with our guiding principles, I set my team up using a little tactic I like to call "The UKIP"…
Ok, obviously not. I can't, in good conscience, do that to myself.
I opt instead for a much more conventional 4-1-2-3 formation: Daniels and Francis as attacked-minded Complete Wing Backs, Steve Cook and Michael Keane as stopper/cover Ball Playing Defenders as my back four; Andrew Surman as a Regista; Wilshere as an Advanced Playmaker support and Harry Arter as a Box to Box Midfielder; up top I've got Marc Pugh as an Inside Forward support from the left wing and Jordon Ibe as an attacking Winger from the right and then Callum Wilson as Complete Forward attack straight down the middle.
That's pretty much my first choice eleven and I'm quite happy with it. We play with a Control mentality as we look to build from the back, play short passes fairly quickly and aim to get my fullbacks to provide an overlap.
We take to the pitch at Dean Court and get the new season up and running. I won't lie, there are a few butterflies flapping around in my stomach as the ref presses the whistle to his lips.
My nerves are entirely misplaced. I'm amazed at how well we start. We're assured in possession, our passing is slick and purposeful and our forwards are finding space between their defenders and getting on the end of some incisive through balls from Jack and Harry. We get our break through after twenty minutes; a poor corner is headed away at the front post but Ibe is on hand to roll it square to Pugh, who sweeps home a first time right-footed strike into the bottom corner from just inside the penalty area. It's a wonderfully controlled effort and it's no more than we deserve.
Before the game, I shifted my defensive line deeper to nullify any threat that the Foxes might pose with direct balls played over the top. It works like a charm and Leicester offer virtually nothing in the first half. That's that for the first 45 and, as we huddle into a slightly cramped dressing room, I gush over the performance. With good reason, too – we've had the league champions on toast. My gleeful words are met with a sea of green reactions. Let's see if we can build on a one goal lead and really lay down a marker for the rest of the campaign.
Reader, it is here that things began to go awry.
Five minutes after the restart, plucky everyman Marc Albrighton picks the ball up in the centre circle. At that point, I didn't feel too concerned. He then proceeded to embark on a 50-yard rampage down the right wing, completely unchallenged. Marc Pugh was presumably still picking the pith from his half-time orange out of his teeth and didn't bother to track back. Charlie Daniels was absolutely nowhere to be seen. Albrighton chopped the ball back to an onrushing Jamie Vardy who slotted home at the near post. 1-1. Game on.
Ten minutes later and towering aerial leviathan  Jamie Vardy nods home a corner and Leicester are ahead totally against the run of play. It looks like we've properly thrown it away when, in the dying embers, Callum Wilson chases onto a hopeful long pass and is unceremoniously scythed down by footballing lumberjack Robert Huth. 89 mins on the clock and we've got a pen and a chance to get a point out of this game. Daniels is the man entrusted from 12 yards and he could do with making up for his absence for their first goal. Here you, Charlie lad. Redeem yourself.
He clatters the ball against the bar so hard that it bounces back over his head. It's then easily cleared and the game finishes almost immediately. It's a bitter blow to lose after such a good performance but I'm not too disheartened. We had 60% possession and 13 shots while limiting them to very little, in truth. Their goals game from a lapse in concentration, which is admittedly a bit worrying, and a set piece, which is going to happen from time to time given the physical stature of my squad.
Fortunately the fixture list gods have been kind to me and I have some presentable games coming up before a bit of a tricky run. Getting some points on the board would be helpful and is certainly a realistic possibility. Next up: West Bromwich Albion. After the Leicester game, Ranieri praises me for retaining faith in domestic players and, fair play to him, he's clocked what I'm trying to immediately. You can't get much past old Claudio.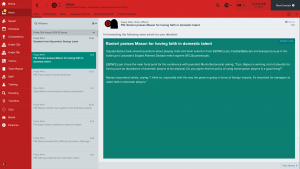 At the Hawthorns, it's a frustratingly similar story. Ibe stoops to head home a near post header from a corner in the middle of the first half and all that time I spent fiddling with my set piece routines feels vindicated. Shortly after, we're undone by a long ball pumped over the top and Berahino races through and strokes home a cool finish. I'll remember that Saido. We dominate and Foster does some impressive work before Rondón nods home a header six inches out from a corner to kill us off. This time we've had 58% and produced 17 shots, with 8 on target. I've been totally Pulis-ed.
We then limp through cup tie with Peterborough United. I switch things up and try a 4-2-3-1 with Afobe as a shadow striker behind Wilson and rotate the rest of my team to give the likes of Mings, Stanislas, Lewis Cook and Gosling a run out. It's a dire match utterly bereft of quality and a 1-1 draw after extra time means that we require a penalty shootout to scrape though into the next round, where we face Burnley.
The Clarets are our opponents in our next league game as well. This time round my optimism is dashed quickly, as we go behind inside the first five minutes via an Adam Smith own goal from another corner and dear lord  I need to do something about defending set pieces as that's three games on the spin it's cost me a result. Burnley are terrible and offer nothing going forward and we're not much better to be honest. We huff and we puff but the big bad wolves in black and red stripes are looking decidedly asthmatic – we couldn't blow down a house of cards at this rate. We lose 1-0.
It's not lost on me that I've just lost consecutive games against clubs I chose not to manage and, right now, the grass is looking considerably greener than it is on the South Coast. I've got a pair of games against Arsenal and Liverpool to contend with now. Lucky me.
Against Arsenal I leave things as they are; I reason that it'll be quite an open game and therefore we'll have plenty of space to play our silky football so we might be able to catch them out. They batter us 3-0.
Against Liverpool, I take a more conservative approach by playing a flat five across midfield, changing our mentality to Counter, and I change Surman's role to DM. They batter us 3-0.
That second round League Cup tie is the last thing I need right now and Dyche sticks the knife in further by dumping us out in a miserable 2-0 loss. In my defence, I did send out a team of squad players so I shouldn't be too worried about this, but I am starting to sweat a bit now as I feel like I might be starting to lose the dressing room.
Morale plummets like an anchor towards the bottom of the ocean and I fear that if I can't raise my squad's spirits, that figurative anchor might not be the only thing getting chucked into the sea.
Then, at last, comes salvation. Thank you, Walter Mazzarri. Thank you, Watford. Before the game I tweaked my tactics a little bit. We were creating chances, but they were all around the edge of the area so I get the team to work the ball into the box. Callum Wilson's heatmap showed him dropping too deep to be the focal point we need, so I changed his role to an Advanced Forward to get him further up the pitch and I instruct my wingers to dribble less as they were getting dispossessed far too often.
We race into a two-goal lead, with Pugh and Wilshere doing the damage – Jack is sensational, carving the opposition defence apart every time he picks up the ball – and we're coasting. Which would be great, if a complete pants-shitting didn't let them get back into it after half time. Half an hour left on the clock, 2-2 on the scoreboard. My pits are damp and I'm pulling clumps of hair from my head with every passing minute. But I'm brave, stick with my tactics and I'm rewarded for it. Ibe nicks a lovely finish and Lewis Cook puts a bow on things giving me a 4-2 win. It's nearly October. It only took 8 games to claim my first victory.
The sound of my sigh of relief in Bournemouth could probably have been heard across the channel. That's given me a bit of breathing room and the positive result has improved morale a touch – we're into yellows and oranges rather than a field of red. I know that we've not totally turned the corner with one good game, but it's a step in the right direction.
A step that wouldn't be followed up in our next game against Everton. Once again we start brightly, fizzing the ball about with ease and progressing up the pitch quickly and with intent before imploding spectacularly. I can assure you that the hand of my Adam Smith is very much not invisible as he punches a corner out of the air after half an hour and gets a straight red. Lukaku scores from the spot and I then have to suffer the ignominy of letting Enner Valencia and Darron Gibson score against me. They have 20 shots to my 5. It's another 3-0 battering, my goal difference is in the toilet and the good feeling from the Watford game evaporates into thin air.
If I wasn't in trouble before I am now. I've got a run of three games that includes Tottenham and Southampton at home and Manchester City away . There are murmurs of discontent in the media. I'm horribly close to getting a vote of confidence. We're circling the drain here, lads.
To make matters worse, I get a message saying Michael Keane is unhappy with me because I've failed to fulfil my promise of strengthening the midfield. I mean, he's right. I haven't done that. Predominantly because he was so expensive I splurged virtually all my budget on him. I ask Simon Francis to intervene because I've got bigger fish to fry at the minute and whatever Francis said, works. Keane drops the issue entirely and it seems like I've still got my skipper on my side, which is useful.
From my previous games against the big boys, it's become abundantly clear I need something much more defensively compact to try and do some bus parking. I construct an ugly, ugly strikerless 3-4-3, with the 4 comprising two CWBs, a Regista and an Anchor Man. It's ultra-narrow and I employ everything I can to try and strangle the life out of the game. Onto the Spurs match, then.
We're back in a familiar pattern. Michael Keane seems to have gathered his toys and put them firmly back in the pram as he pops up with a goal from a corner. Tottenham boss the game and are in total control but we do an excellent job of limiting their shots to long range. The problem is that they have 35 of them. And they have Mousa Dembélé who rifles two almost identical goals into the bottom corner from 25 yards.
It's yet another loss and we're deep in the relegation zone. The most frustrating thing is that, against everyone apart from the super clubs, we've been comfortably the better team but just haven't been taking chances and some sloppy mistakes have cost us results. Essentially we've got the process right, but not the outcomes. I feel like I'm close to a breakthrough but I'm not sure I'll get time to turn it around myself. All that planning, all those long-term goals could well be out of the window if I don't get something from my next game.
And it's away at Manchester City. The noose is starting to tighten around my neck. The Etihad is my gallows and Pep Guardiola my executioner. My Brexit plans are going to be ruined by Pep Guardiola, the antithesis of everything I stand for, with his 'philosophy' and his 'ideas'. I bet he doesn't even read the Daily Mail.
Ah, Pep, with your beautiful cashmere knitwear and your lovely shiny head. It's time to accept our fate. Please be gentle.