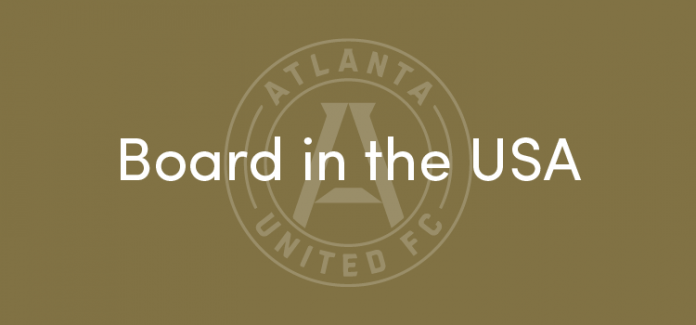 Board in the USA 10: No one crosses me
The MLS regular season is over. Long story short, Atlanta United has made it to the playoffs.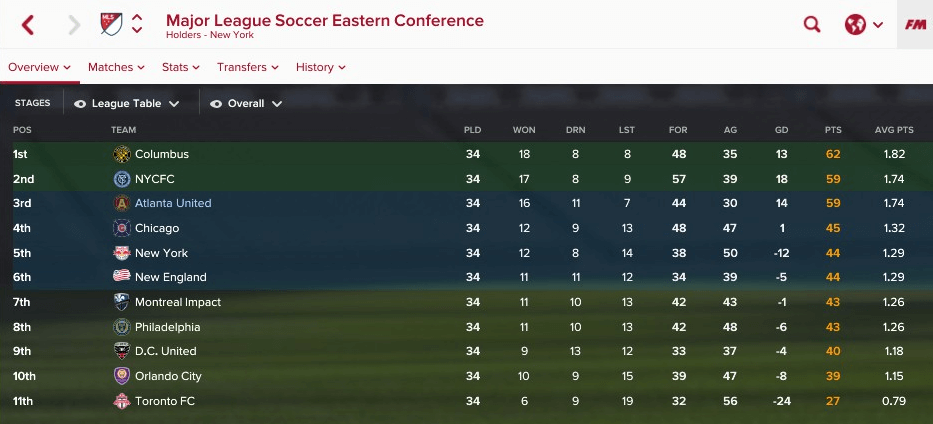 As you can see, our away form was completely atrocious – we just couldn't buy a win away from home. As Director I was slightly disappointed at the results. We were holding onto pole position in the Eastern Conference, but we gradually slipped down to 3rd. This meant we have to play in the MLS Wild Card game in order to make the Eastern Conference Semifinals. Since making the Semifinals was my Board's expectation, I definitely was not pleased at Theiler.
We were also knocked out of the US Open Cup in the Semifinals by a minnow American team Orange County, though that was partially my fault. I had encouraged Theiler to play a bunch of our younger players who weren't getting much game time up to that point in the season, and it had cost us.
Remember my enthusiasm for not having control over the tactics, preferring to leave it to somebody else to figure out all the dirty detail? This was the point where not having control of the team really hurt. Midway through the season I made suggestions to Theiler to improve our defensive solidity away from home, as we were giving many cheap goals away. He completely refused, insisting on sticking to the 4-1-2-3 we had been playing on. He even wanted the team to Roam from Position! I have to keep an eye on this guy and his Guardiola-esque ways, in case it ruins the team and costs me my job.
On the bright side, Brad Guzan slotted in fairly well into our setup as Goalkeeper. He is clearly a class above my young goalie Zack Steffen, and made very few mistakes in his time with us. While I am uncertain if I want to keep him past his contract (which expires in 2019), he's a solid starting option for us.
Other than our team's performance, there are several other interesting stories to recount over the course of the season thus far.
The London Woodberry Saga
Remember London Woodberry, the centre-back who had signed for 3 draft picks and a chunk of General Allocation money? Turns out he's a complete bad egg. In the middle of the season, he started complaining he wasn't having enough playing time despite having 13 starts. He wasn't even playing that well. Not long after, he went to the press with his woes. Nearing the end of the season, this happened:
No you didn't. If there's one thing you'll learn Woodberry, it is this: do not cross me. I fined him 2 weeks wages, and promptly ensured he would never start a game for us again. His contract was expiring, and I sure as hell was not going to renew it. He can rot in whatever other team he was going to head off to, but it was not going to be Atlanta United.
The Hunt for a Left-Back
During the season, I took the time to look into my left-back problem. Gregory Garza was an all-star at that position, but he was on loan from a Mexican team: a loan that would expire at the end of the season. I took a look at his contract to see if I could sign him.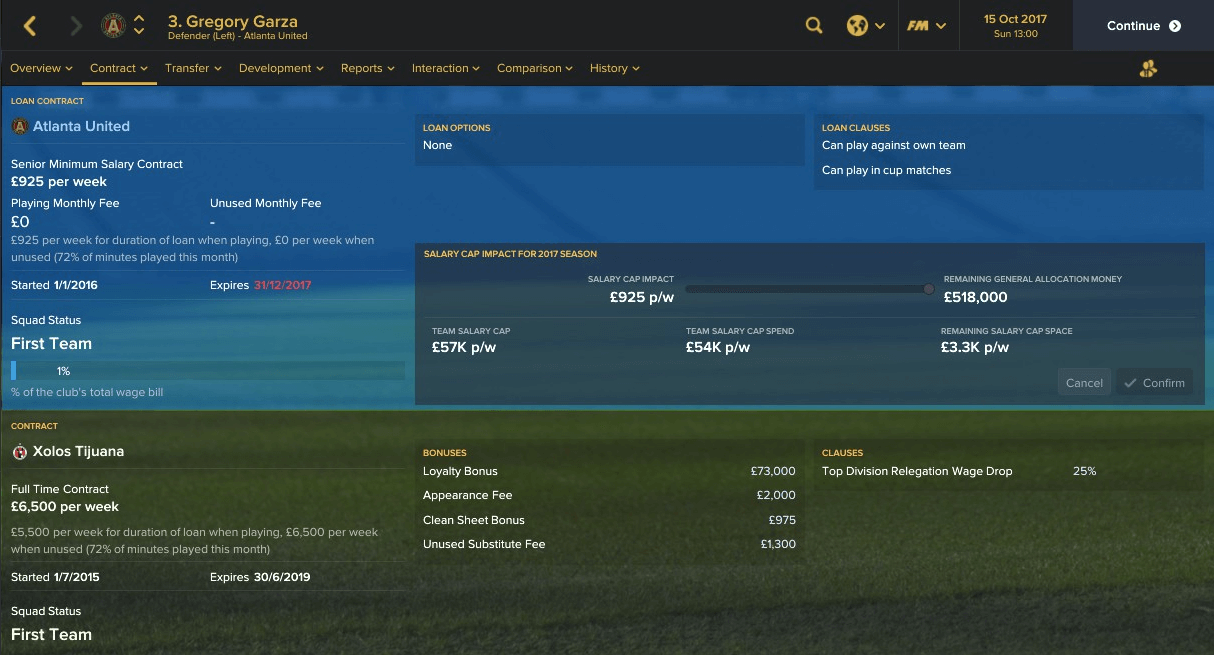 Man, that's a hefty price. His estimated value was also about a million, which would make his Salary Cap Impact in 2018 massive. I abandoned any thought of signing him.
After a lot of scouting, I came to the conclusion all my reports were pointing me towards: there was simply no good, cost-efficient American left-backs in MLS. I was going to have to look overseas.
I managed to find this guy instead: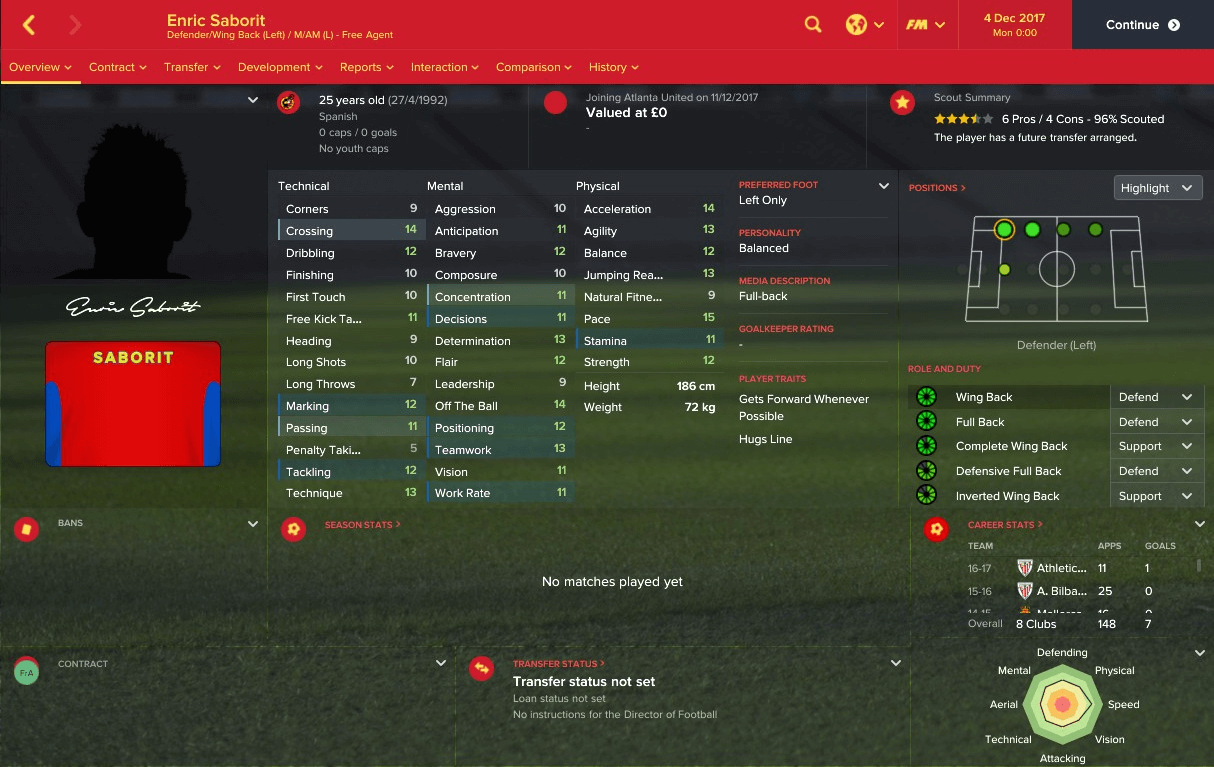 He's a young left-back, with fairly impressive attributes going forward. More importantly, he's a free agent, which means his salary cap impact would not be inflated. (Any transfer fees paid for players when bringing them into MLS would increase their salary cap impact by a percentage for the following year.) Although he is Spanish, Kenwyne Jones and Tabakis are already halfway out the door, leaving me with spare International slots on my team. It was a no-brainer. I closed the deal! Although the man wanted a hefty 4k/week, I bit the bullet and signed him. Good talent was not going to come for cheap.
The Designated Player situation
The remaining long-term issue on my team was my Designated Player situation. At the start of next season, both Almiron and Villaba will turn 24, which means they will no longer qualify for the 3k/week salary cap impact of a Young Designated Player. I would have to bear the full brunt of three 7k/week contracts on my roster (including Brad Guzan).
My plan is to just grin and bear it. Almiron and Villaba have proven themselves to be stars this season, and Brad Guzan's contract was expiring in 2 years. I also had about 500k in General Allocation Money remaining, so I could afford to buy the extra DP slot from MLS administration. (It costs 115,000 in GAM.) While it's not pretty, it's the best solution I could come up with.
That's it for the 10th (!!) update in my Atlanta United Director of Football save! Thanks for following the series thus far. If you have any feedback (or would like to talk about MLS) please drop me a tweet at @avery1822, or find me on FMSlack at @avery. Stay tuned for the next update, where I dive into Atlanta United's playoff performance in the 2017 MLS Playoffs.