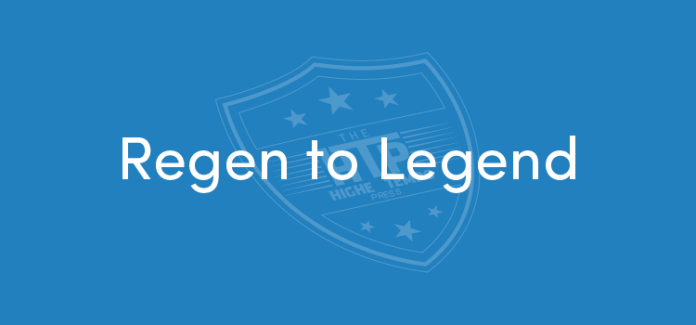 Blackpool will be looking to strengthen their squad over the summer as they prepare to make the step up to League One this season. The club was relegated straight back to League Two the last time they achieved promotion. From then they hired new boss Bruce Parker and he brought them straight back up winning the title on the last day of the season.
Last season Parker played the loan market well bringing in a mix of quality and backups for the first team. Young Australian midfielder Aiden O'Neill came in for the season from Burnley and had the second highest rating from any player to play over 10 games in the side. He scored 6, assisted 5 and picked up 4 man of the match awards during his 34 appearances. Jack Finch came on loan from Coventry City and helped to anchor the midfield. Making 10 starts and 17 substitute appearances he was mainly deployed to shore up the game once Blackpool were in the lead. Jamie Sterry filled in at full back when the first choice options were unavailable. In his 16 appearances for Blackpool he created 3 goals and had a good average rating of 7.00.
At times last season injuries really hurt the Tangerines. Hot Prospect Dave Pearce missed a bulk of the season due to injury and the side struggled to keep a consistent line up throughout the season. The task now for the back room staff is how to replace these players who have returned to their parent club, as well as increasing numbers to cover for injuries. Blackpool were always going to be one of the better sides in the league last year, and so now the task is analysing the squad and bring in enough quality to secure survival.
One particular weak point for the side is the goalkeeper and in a recent interview the Blackpool boss admitted he wasn't sure what he needed. He is quoted as saying "I am not the best judge of a 'keeper. I know what to look for but I think the one thing you need to give them is time." Last season Blackpool began with veteran stopper Sam Slocombe, but a series of errors in the 2-2 draw with struggling Newport County saw him dropped to the bench and replaced by Oliver Burton. Parker went on to say "Sam did well, but there were always questions about his injury record and we couldn't keep Oliver on the bench much longer after those errors."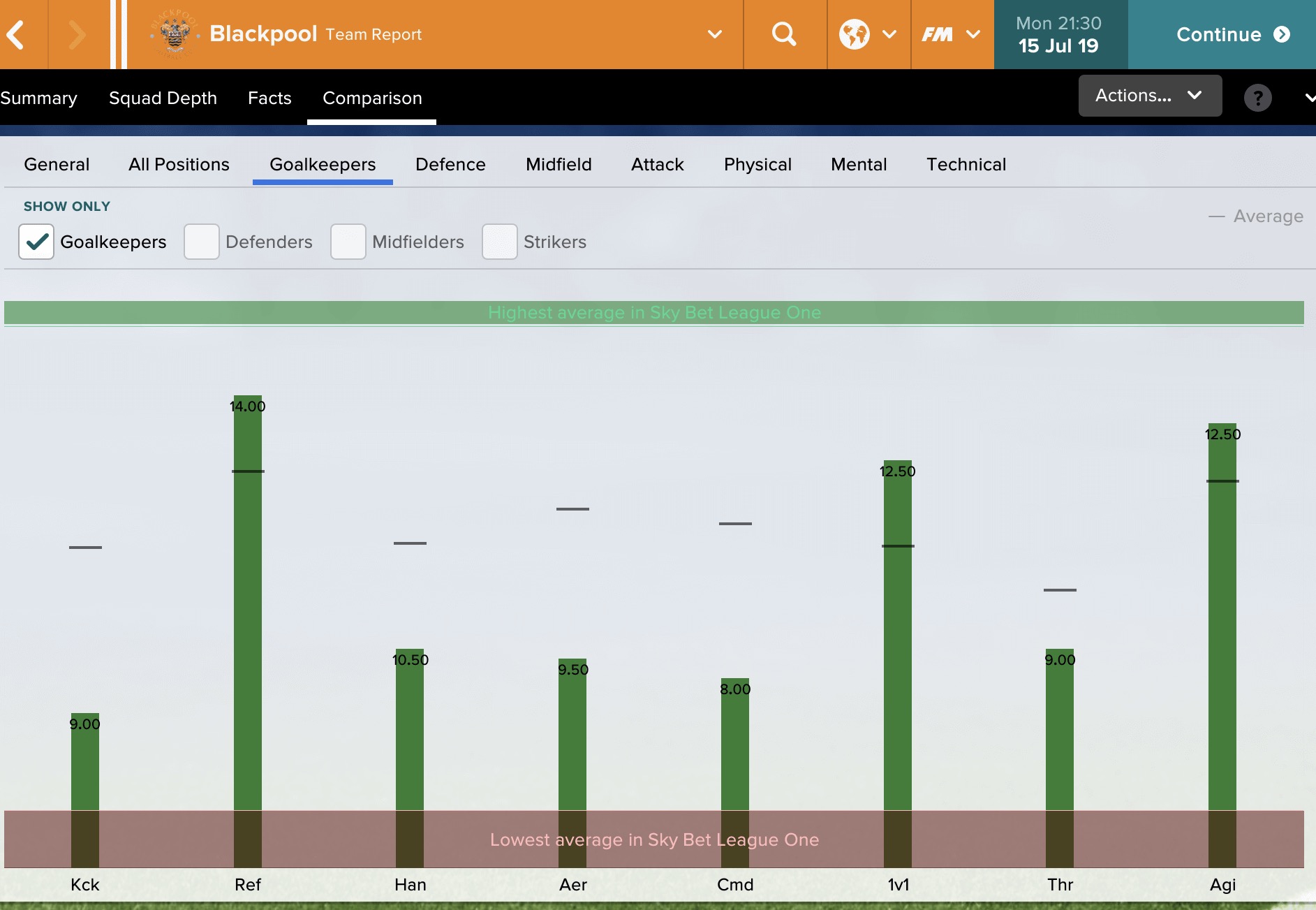 From the above comparison we can see that the current goalkeepers at Bloomfield Road do not quite make the grade. They are below average in key areas like handling, command of area and distribution. Burton, who would be looking to take the number 1 shirt this season, would perhaps be suited to a lower level. His tendency to rush out or to punch the ball away could prove a liability as he faces better quality attackers. Blackpool will trial a new 'keeper over their upcoming friendlies to see how he performs. Stuart Moore was in goal for the 2-0 home win over Barrow and he looks to be a more balanced player, able to make good decisions. Moore was never tested against Barrow but with a game against Watford next week he will be truly put to test.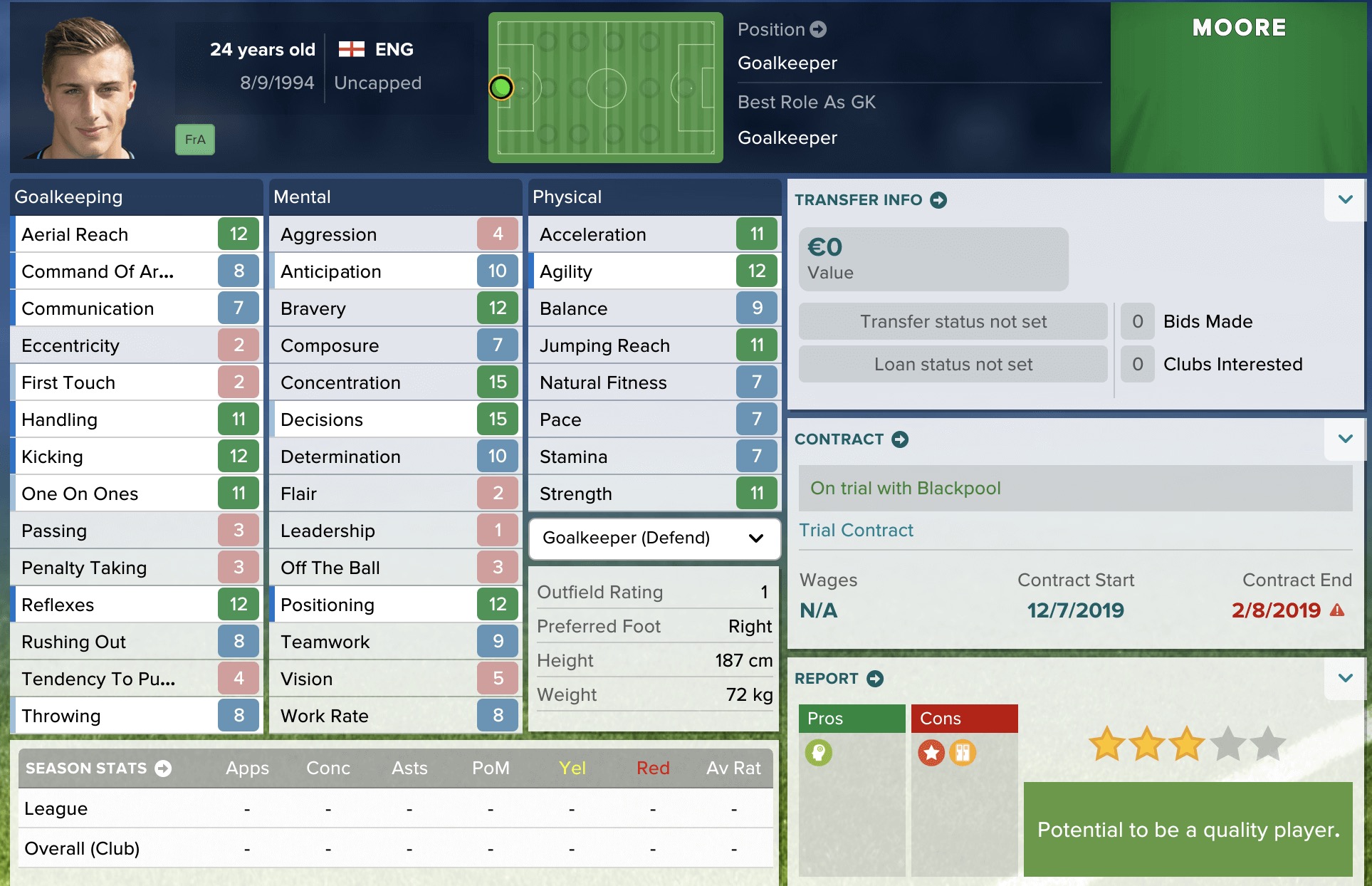 Another serious hole in the Blackpool squad is their lack of depth at fullback. During last season they switched between attacking play with the fullbacks offering width or more solid and defensive play. Eddie Nolan played 44 times last season but at 33 years-old he may struggle to adapt to the step up. Luke Hingham will likely keep his place as he was voted second in the fans player of the season. The Seasiders are reportedly lining up free agent Sam Long. The 24-year-old right back has good defensive attributes but may be lacking the forward play needed for this level. If the club can agree a back up contract however he may be a useful addition to the side.
One player who has already joined is 20-year-old centre midfielder Robbie McKenzie. He comes in from Hull City at a cost of £200,000 and looks to be a good player for the future. He joins young Nigerian prospect Oliseh who signed last week as Blackpool look to replace some of the aging players in their midfield. Mark Yeates announced his retirement at the end of the season and with Jim McAlister not looking like he will be offered a new contract the side will be looking to develop youth. The pair made over 50 appearances between them last season, but were never regular starters.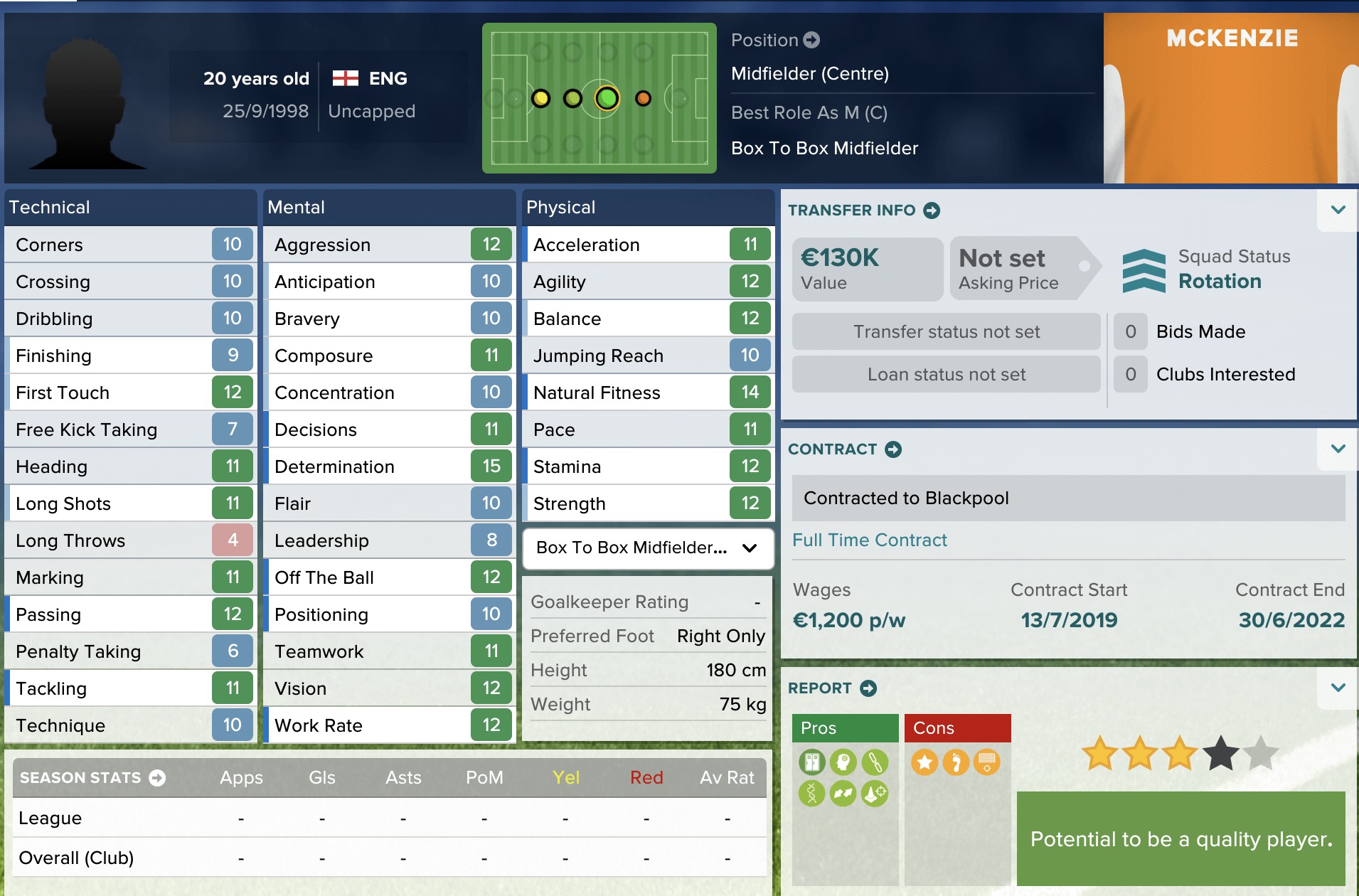 According to our sources there have been offers placed for two of Blackpool's key players last season and so it will be interesting to see if they can hold on to them. Lee Evans, who joined on a free last season, has been enquired about by Sheffield United and Walsall. There is talk that a £400,000 offer was made but rejected. According to the manager this offer did not reflect the value of the player "Lee is an important player to us, last season he assisted a lot of key goals and so replacing him will be tough." Also attracting interest from leagues above is Danny Philliskirk, the forward scored 10 times last season but many were vital goals during the promotion push.
Blackpool have played two preseason games so far, a narrow 2-1 loss at home to Brugge and the comfortable 2-0 win away to their affiliate Barrow. In truth Burgge were a far better side on the day, but it was a spirited second half performance from the home side to get a goal back. We expect Blackpool to test a number of trial players during the next games to see if anyone can fit their style of play. "We will analyse their stats over the coming games and if anyone is hitting the right numbers we will offer them a contract" Said boss Parker.
Blackpool host Watford on Saturday before travelling to Oldham and Chorley. The final game of preseason will be a glamour tie at home to Liverpool a week before the season starts.