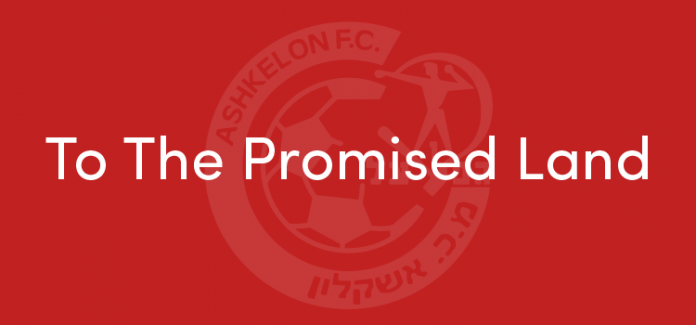 So, my 3rd season at the helm of Hapoel Ashkelon was not a success — though, fortunately, the board thought otherwise, because we steered clear of relegation.
After a couple of days off — chillaxing, as our offspring say — I gather together a small group to analyse where we went wrong. Gathered around the round table in my office are Recep Cetin (assistant manager), Khaled Khalaile (something of an all-rounder as a coach), and Ofir Yeruham, our Chief (actually, Only) Data Analyst.
We started the season full of optimism: we had good training facilities, we had players on the way up, and the club stature had grown. But we ran into the sand. So, gentlemen, what were the problems?
Yeruham ventures a hypothesis: if you leave our goalies out of the equation, then generally speaking the further back in the team you go, the lower the ratings.
A quick look at the data confirms he's right.
So why did we defend badly?
On the whiteboard that has replaced the flip chart (an innovation that makes me feel more professional) I record the following observations:
defenders not brave enough
poor concentration — defenders apt to switch off
insufficient composure — too many defenders prone to having 'mares.
too many defenders lack stamina
Khaled adds that poor defending is not only the fault of the defenders. Our defensively-oriented midfielders aren't proficient at tackling.
I add some reasons of my own. On the basis of the optimism induced by our strong showing in my first two seasons, I've been restructuring contracts, offering higher bonuses for continental qualification offset by lower bonuses for avoiding relegation. It seems I've gone too far.
Another reason, I decide not to share. It is that I'm not in love with the team. We don't have characters who make me want to get out of bed in the morning. We need more big characters, players with a bit of charisma, players we can build a team round.
Cetin reminds us that it's not all bad. On the right-hand side of the board (I'm writing in English, so have used the left side first) we list some reasons for optimism.
Our medical team did a great job (perhaps the main reason we stayed up); we've extended our coaching staff, and we've returned to profitability.
And, I think (but do not say), I've got a new contract, so Karen can put those new suitcases as way.
So, gentlemen, enough of the analysis: what about a plan of action?
Our action points follow pretty clearly from our analysis. In no particular order:
prioritise composure, concentration, and bravery more in our recruitment (we've tended to seek merely to avoid low ratings for these qualities, rather than positively look for high ratings)
regarding stamina: in our recruitment, look for good stamina; amongst existing players, seek to develop it, and be more prepared to use substitutes to replace tiring defenders
improve, through recruitment or development, the ability of our defensively-oriented midfielders to tackle
offer bigger bonuses fro avoiding relegation
And also, I think, seek to bring in some big characters, even if it means splashing some cash.
Somehow, that action plan doesn't seem entirely adequate. But it's a good start and I thank my colleagues for contributing so constructively.
"Make sure you all have a good break — and come back refreshed."